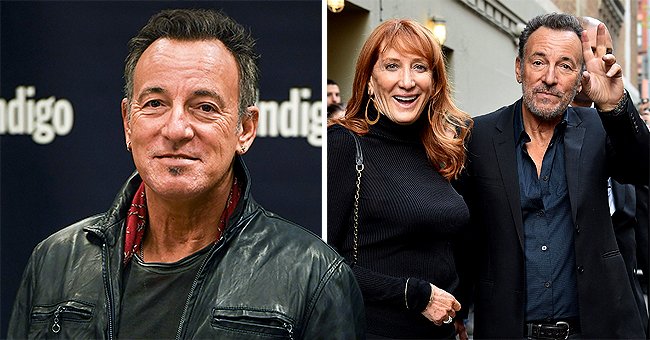 Getty Images
Bruce Springsteen and Patti Scialfa's Nearly 30-Year Marriage — inside Their Love Story
Power couple Bruce Springsteen and Patti Scialfa have shared wonderful memories together throughout their nearly 30 years of marriage. Their unbreakable love has stood the test of time.
The musicians' love story started in 1984 when Scialfa met Springsteen for the first time inside a Jersey bar. She was there to audition for the E Street Band's iconic "Born In The U.S.A." tour, as reported by Wide Open Country.
Scialfa, who became the famous band's only female backup singer, shared a lot of moments on stage with Springsteen. The former bandmates showed chemistry each time they performed a duet. This chemistry eventually helped them nurture a long-lasting marriage.
Before becoming a member, Scialfa already auditioned for Springsteen's band ten years ago. But the band turned her down because she was "too young" back then, as reported by People.
It took time before Springsteen and Scialfa entered into a relationship. The "I'm On Fire" singer was married to model Julianne Philipps in 1985 while Scialfa was dating actor Tom Cruise.
Springsteen's marriage to Philipps did not last. As reported by Wide Open Country, their split was because of the demanding schedules of Springsteen's "Tunnel of Love Express Tour."
Many fans noticed that Scialfa received the spotlight as "one of the boys" in the band's tunnel tour. They also pointed out that the singer's new songs were all about her, as reported by People.
Springsteen denied the critics' observations, however. He said his new songs speak of the general subject of love. He said:
"The album is about men and women, you know."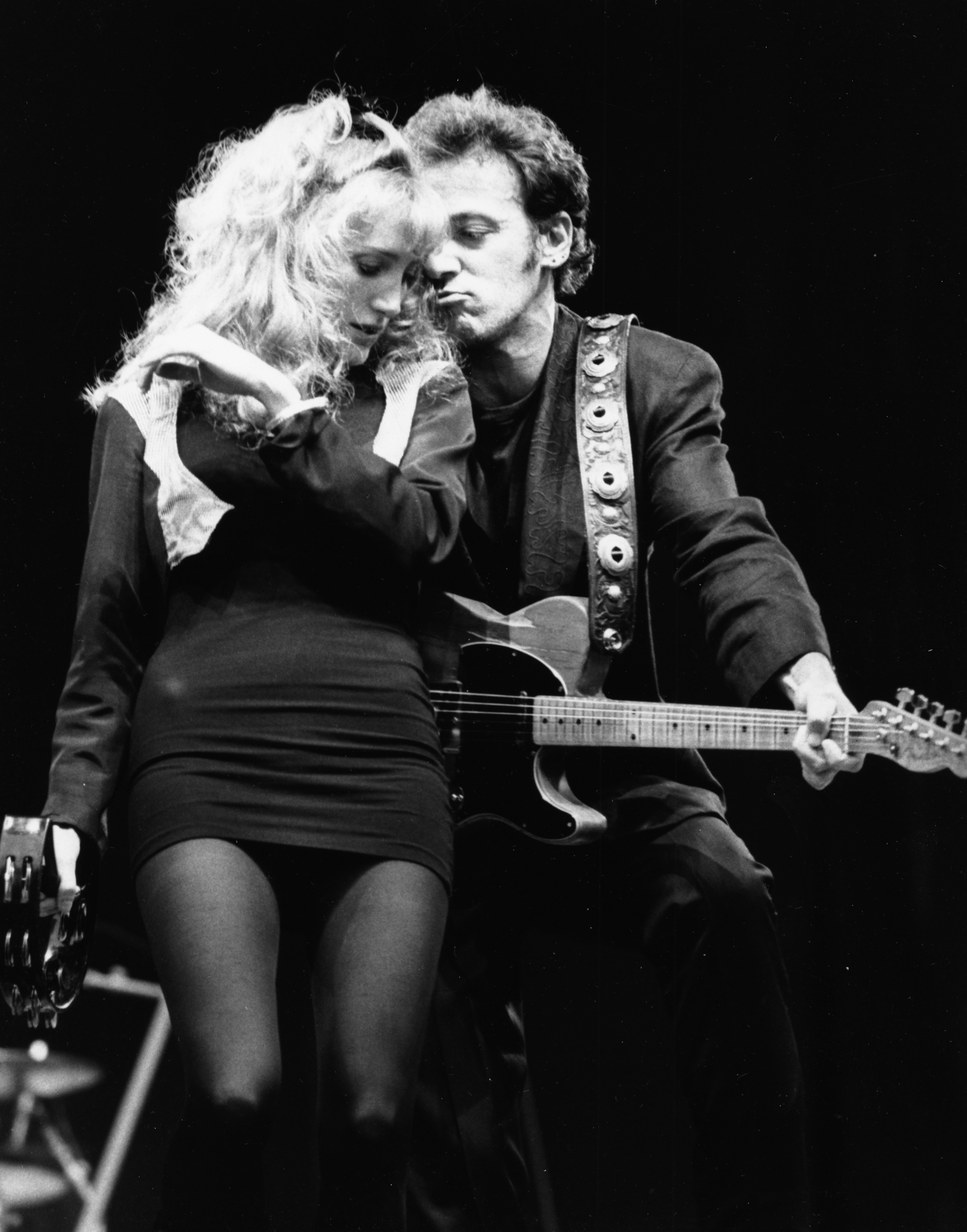 Patti Scialfa and Bruce Springsteen during a 1988 concert in London. | Photo: Getty Images
Their relationship soon became public and Springsteen married Scialfa in 1991. As reported by the Daily Mail, Scialfa filled him with love during challenging times.
In 2016, the now 70-year-old singer opened up about his battle with depression. He credited Scialfa, now 66, for helping him get through the difficult times. He said:
"She was stable enough and strong enough and she brought a lot of love, you know, so those were very healing things over a long period of time."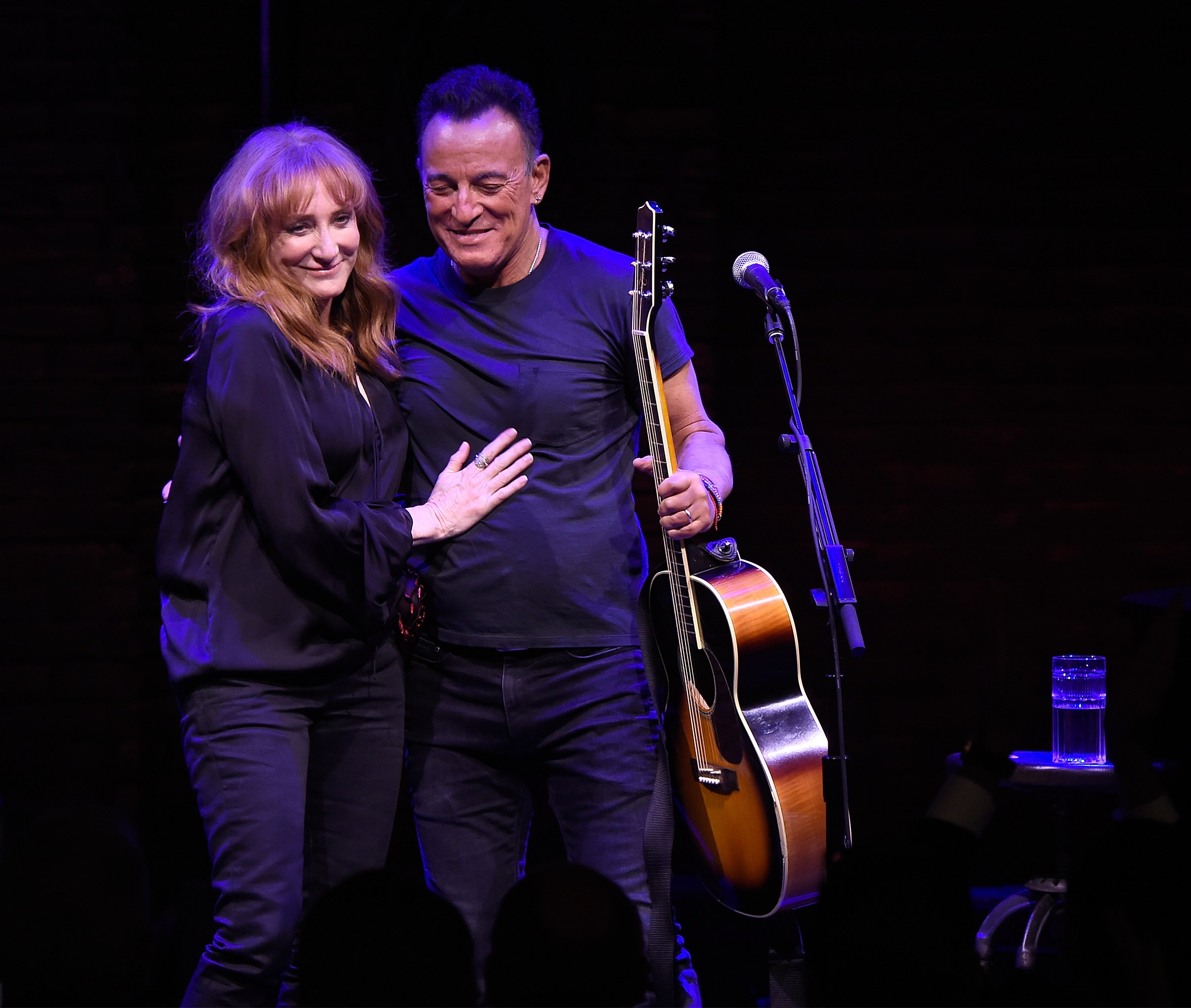 Bruce Springsteen and Patti Scialfa almost 30 years together. | Photo: Getty Images
Some people say that having a real-life partner in the music industry was a bad idea. But for Springsteen, to work with her wife is not difficult, as reported by Variety.
He explained they have developed natural boundaries. Springsteen said they also learned how to work and express their opinions in a professional way.
The couple has managed to balance their work and family. When they are performing on stage, Springsteen, a father of three children, said they would call themselves band members. Off stage, they are husband and wife.
Aside from the legendary couple, two iconic singers in the headlines recently were Paul McCartney and Freddie Mercury. The "The Beatles" star shared a rare photo of himself and Mercury on stage on Instagram.
The photo was taken during the Live Aid concert on July 13, 1985, at the Wembley Stadium in London.
Please fill in your e-mail so we can share with you our top stories!