Brandon DeWilde Was a Rising Movie Star Who Died Too Soon — inside His Short Life
Diehard western film fans probably know and love the 1953 movie "Shane." The classic starred the rising star Brandon DeWilde who sadly passed away at a very young age.
DeWilde appeared on "Shane" as the Joey Starrett and he earned an Academy Award nomination for Best Supporting Actor for his role. He was the youngest nominee to receive the nomination in a competitive category at the time.
However, he started making a name for himself long before that. He actually made his Broadway debut at the tender age of 7 in "The Member of the Wedding."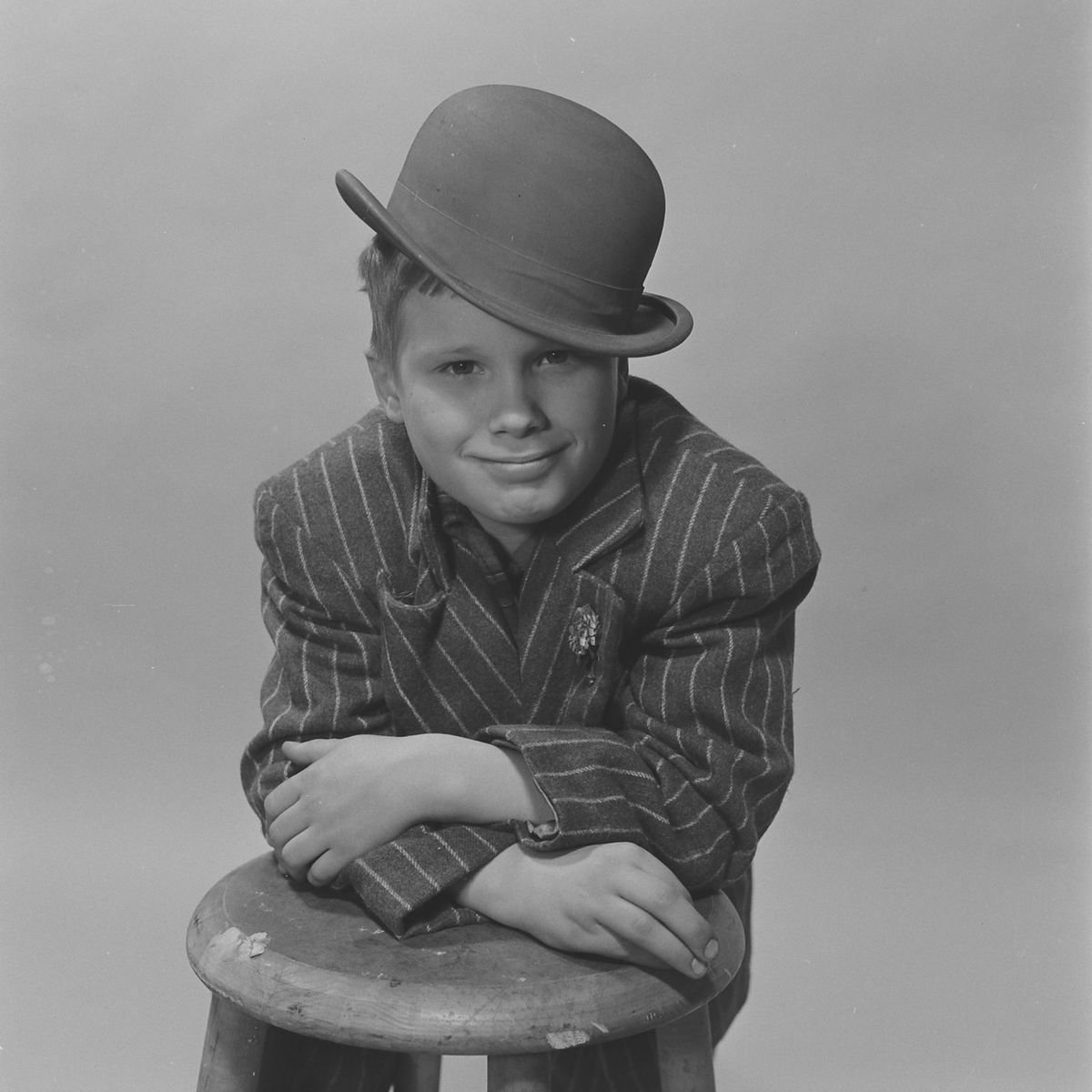 STARRING IN PLAYS, RADIO, & TV SHOWS
The play was adapted from Carson McCullers' novel of the same name which came out in 1946. In 1952, DeWilde also co-starred the movie-version of the play.
He was a rising child star who also featured on his own sitcom called "Jamie." The Brooklyn-born actor also made regular appearances on radio and television shows.
FEATURING ALONGSIDE SIDNEY POITIER
In 1952, he also had the opportunity to feature on the cover of "Life." As if that wasn't enough, DeWilde also had a starring role two years later on "What's My Line?"
He acted on "Good-bye, My Lady" a few years after the classic western alongside the famous Sidney Poitier. The young actor was on a roll and nothing was stopping him as roles kept finding him.
Watching IN HARM'S WAY for the first time.
Man, Brandon deWilde could have been anything. pic.twitter.com/J6ywvcNoQr

— Rhett Bartlett (@dialmformovies) October 27, 2017
HIS GUEST ROLES
In 1957, he appeared in the western, "Night Passage" and the following year his fans saw him on "The Missouri Traveler." DeWilde was seen on "Blue Denim" in 1959.
The young actor also had guest roles on "Wagon Train" and "Alfred Hitchcock Presents." He was at the peak of his career when he appeared in "All Fall Down" and "Hud."
#GrandpaDouglas was in the hospital and could not receive his Oscar for Hud so Brandon DeWilde accepted for him pic.twitter.com/duDhDmpZta

— Illeana Douglas (@Illeanarama) September 25, 2014
COLLECTING AN OSCAR FOR DOUGLAS
In 1964, he accepted the Oscar for Supporting Actor in "Hud" on behalf of Melvyn Douglas who couldn't attend because he was in a hospital. The same year he starred in the miniseries "The Tenderfoot."
The following year he was in the war film "In Harm's Way" alongside John Wayne. In 1971, he featured in his last western movie, "The Deserter."
HIS LOVE FOR MUSIC
DeWilde wasn't only into acting but also loved the music scene. He was a regular on the scene in Los Angeles and was close to Gram Parsons whom he frequently sang with.
QUITTING ACTING
According to author Pamela des Barres, DeWilde quit acting after 25-years to pursue his musical aspirations. Des Barres made that confession in her 1987 memoir "I'm With the Band."
THE CAR CRASH
Sadly, the young man wasn't destined to be a successful singer. On July 6, 1972, he traveled in Colorado for a stage production of "Butterflies are Free" but got involved in a tragic car crash at the age of 30.
HIS DEATH
He was driving alone in Denver during a heavy rainstorm when his van truck smashed into a flatbed truck parked on the side of the road. The actor passed away four hours later at a hospital.
DEWILDE'S SON
Having been married to his first wife, Susan M. Maw, he was survived by their son Jesse. The star's second wife was Janice Gero.
THE STORY ABOUT HIS LIFE
He married Gero four months before his death. DeWilde was buried in Hollywood but was later moved to Pinelawn Memorial Park in Farmingdale, New York. In 2012, Patrisha McLean's released a biography that followed the late star's career in "All Fall Down, The Brandon DeWilde Story."