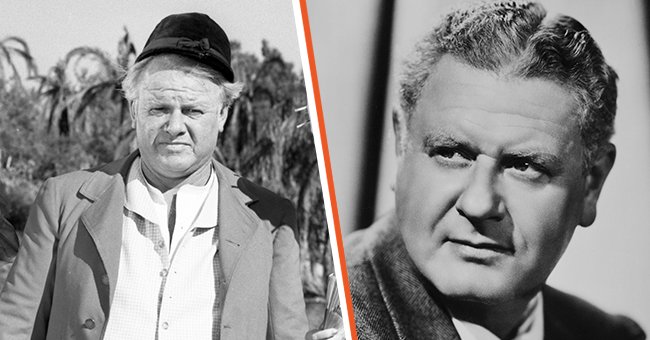 Getty Images
'Gilligan's Island's' Alan Hale Jr Tried to Move Out of Famous Father's Shadow & Refused His Help
Actor Alan Hale Jr. made a name for himself in Hollywood with his role on "Gilligan's Island." What some people don't know about him is that he started his acting career as a child star.
Alan Hale Mackahan Jr. was welcomed by his parents, Alan Hale Sr. and Gretchen Hartman, on March 8, 1921, in Los Angeles, California. Alan Sr. was an acclaimed Hollywood actor.
He managed to feature in more than 235 movies in his lifetime. Alan Jr.'s mother also happened to be an actress, and the future star was set to follow in his parent's footsteps even though that was not his plan.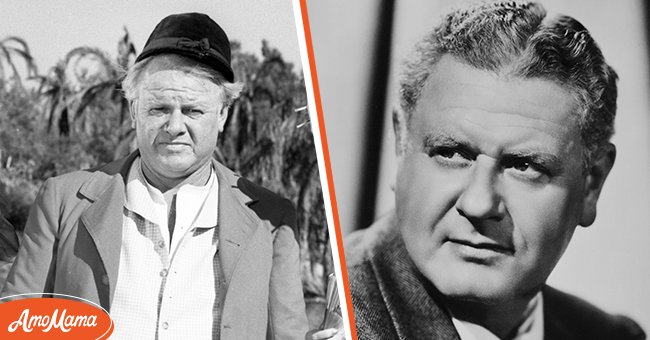 Alan Hale Jr. on "Gilligan's Island" filmed at the lagoon, CBS Studio Center, Studio City, California on March 3, 1964, and Alan Hale Sr. in circa 1950 | Photos: CBS & Paul Popper/Popperfoto/Getty Images
ALAN JR.'S START IN THE INDUSTRY
In 1952, Alan Jr. spoke to The Times of San Mateo, California, about his acting career. The star revealed that he had not been keen on becoming an actor like his parents when he was a child.
Instead, he wanted to become a fireman, but by the time he was eight, Alan Jr. was already acting seriously since his very first acting role was when he was just a baby boy.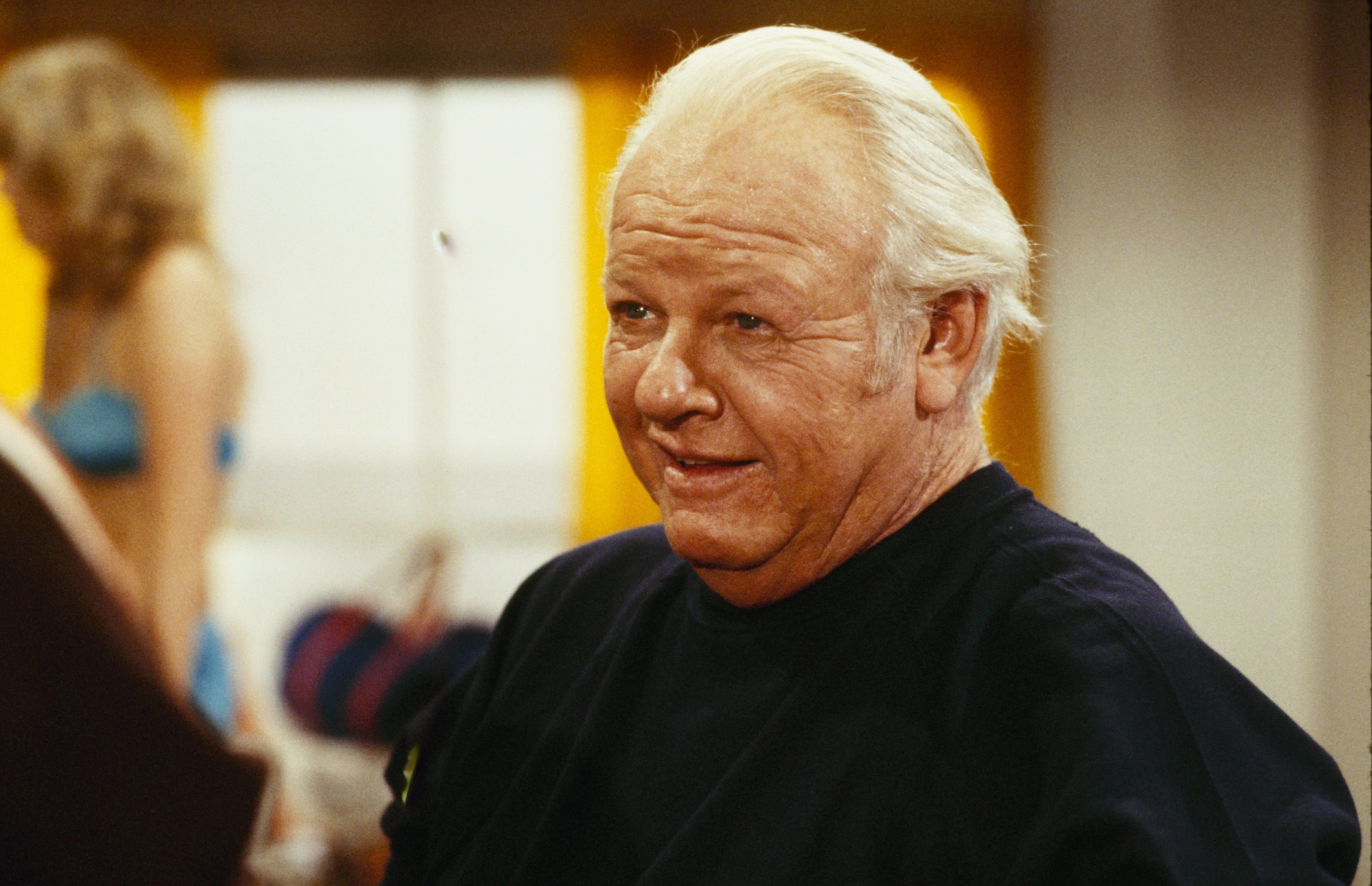 Alan Hale Jr. on "The Love Boat" on December 8, 1979 | Photo: Walt Disney Television/Photo Archives/Getty Images
HALE'S BROADWAY DEBUT
At the age of 10, Alan Jr. made his Broadway debut starring in "Caught Wet" for a brief period. He later returned to the Broadway stage in 1934 for "Smart Miracle" until 1935.
His other Broadway credits include 1935's "Ceiling Zero," 1940's "The Scene of the Crime," and 1952's "Hook n' Ladder." In 1941, he was an uncredited actor in "All-American Co-Ed." The following year, he starred in "Rubber Racketeers."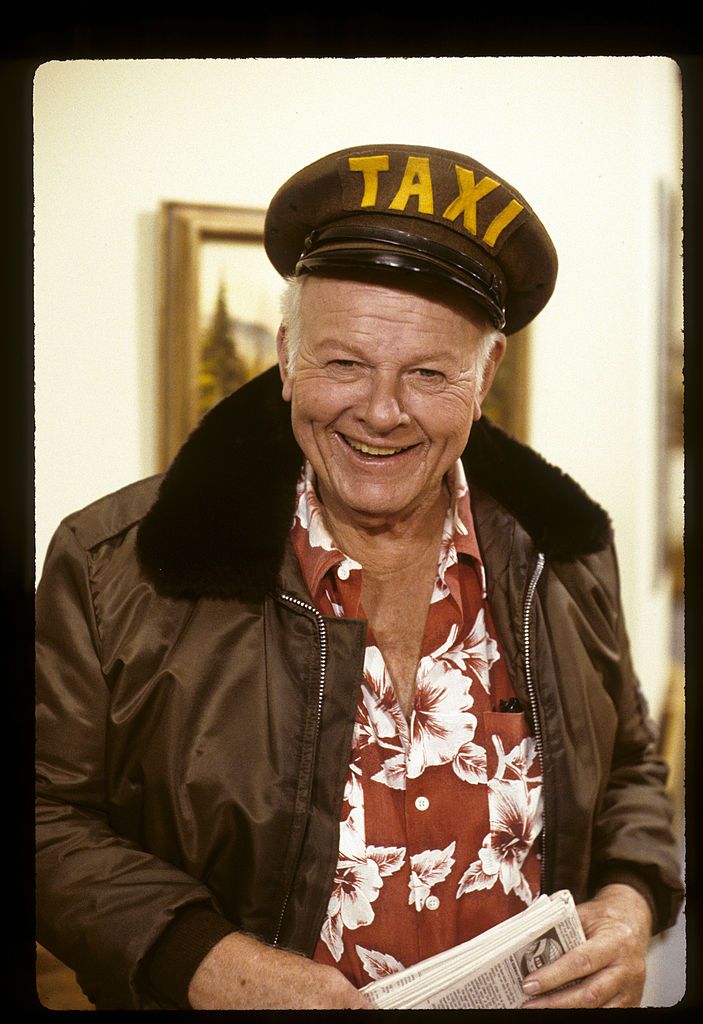 Alan Hale Jr. on "Growing Pains" on November 17, 1987 | Photo: ABC Photo Archives/Disney General Entertainment/Getty Images
WORLD WAR II & FIRST MARRIAGE
In 1943, Alan Jr.'s life took another turn when he was sworn into the Coast Guard at San Francisco's recruiting office. He was meant to receive his basic training at Alameda and stayed in the Coast Guard for three years.
During that same time, the actor got married to his first wife, Bettina Doerr. The couple had a brief honeymoon before establishing themselves in San Francisco, where Alan Jr. would be stationed.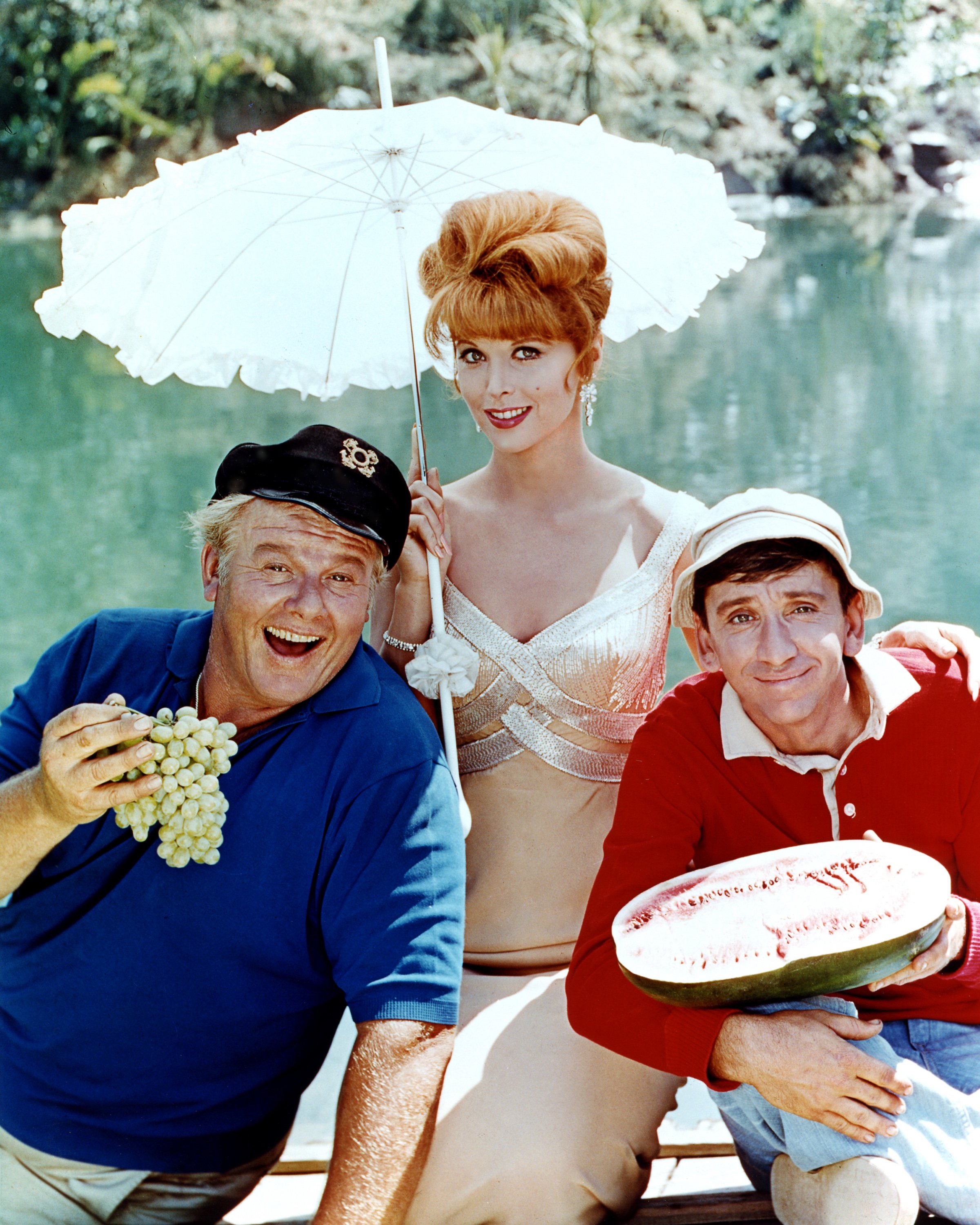 Alan Hale Jr., Tina Louise, and Bob Denver in the television series "Gilligan's Island," circa 1964 | Photo: Silver Screen Collection/Hulton Archive/Getty Images
MAKING A NAME FOR HIMSELF
When the war was over, Alan Jr. started getting better acting roles. In 1946, he starred in "It Happened in Fifth Avenue." Reports noted how the actor would've advanced quicker in his career if he'd taken his father's help.
The star refused to be in Alan Sr.'s shadow and declined his offer to get him a good agent. He even turned down assistance in dramatic instruction. The only thing he held on to was his name and birthright.
Alan Jr. also had to contend with the fact that his acting style was compared to that of his father's. He acknowledged the similarities noting that it wasn't his fault their acting was so similar.
MAKING HIS WAY IN HOLLYWOOD
Between the 1940s and 1960s, Alan Jr. had steady work. He appeared in 37 more films, like "The Spirit of West Point" in 1947, "Hang 'Em High" in 1968, and also did some side work to make ends meet.
WORKING OTHER JOBS
In 1951, the San Francisco Examiner revealed that Alan Jr. worked as a salesman, landlord, orange grower, service station proprietor, an ice cream parlor owner, and a used car lot investor.
He also worked as a vacuum cleaner salesman. The star used his other work experience to train his acting skills and worked as a vacuum cleaner salesman for more than three years with no regrets.
ALMOST STARRING WITH HIS DAD
One significant milestone in Alan Jr.'s life came when he was cast to star alongside Alan Sr. in a feature film. Sadly, the older Hale passed away on January 22, 1950, leading to their roles being abandoned.
Alan Jr. later noted how it was "just as well" his father died when he did. The star worried that he might have realized how much of an immature actor he was compared to his iconic father.
STARRING ON "GILLIGAN'S ISLAND"
The role that Alan Jr. was best known for was as Skipper Jonas Grumby on 1964's "Gilligan's Island." The show ran from 1964 to 1967 and turned the actor and his co-stars into legendary public figures.
Sherwood Schwartz, "Gilligan's Island" creator, actually wanted the skipper to be a "big guy" who was also a "teddy bear" to play the role. He met Alan Jr. at a restaurant in Santa Monica and pitched the position to his agent the next day.
Alan Jr. also got to do voiceover work for his character on the animated version of the series from 1974 to 1975. The star also returned to appear in the same role again from 1982 to 1983 in "Gilligan's Planet."
RIDING THE FAME
The actor also used his stardom in "Gilligan's Island" to set up a Los Angeles restaurant called Alan Hale's Lobster Barrel. There he would wear his Grumby skipper hat to greet his customers.
The star later left the restaurant to start a boat cruise travel agency. "Gilligan's Island" had plenty of reunions like "Rescue from Gilligan's Island" in 1978, "The Harlem Globetrotters on Gilligan's Island" in 1981, and "The Castaways on Gillian's Island" in 1989.
LIFE AFTER "GILLIGAN'S ISLAND"
After the show concluded, Alan Jr. struggled to find other roles. However, when he finally did, he got to have parts like in the 1970's "Tiger by the Tail," "The Love Boat," and 1987's "Back to the Beach."
Sadly, in 1963, the actor and Doerr divorced just before landing his starring role. Together they had four children, Alan Brian, Chris, Lana, and Dorian. The following year, the star married singer Naomi Ingram.
HALE JR.'S DEATH
The couple remained together until Alan Jr.'s death. The actor passed away at age 68 on January 2, 1990, of thymus cancer at Los Angeles, California's St. Vincent Medical Center (SVMC).
His remains were cremated, and his ashes were scattered in the Pacific Ocean. The late star is often described and remembered as an optimistic and quite upbeat person.
Please fill in your e-mail so we can share with you our top stories!