How Nick Cannon and Brittany Bell's Son Golden Paid Tribute to Them before Eating His Meal
Nick Cannon and Brittany Bell's 3-year-old son, Golden is quite the charmer with his heartfelt prayer for his parents and "everyone in the world" before his meal.
Golden, who is Brittany Bell's first child but Nick Cannon's third, was captured on video by his mom saying a heartwarming prayer just before his meal.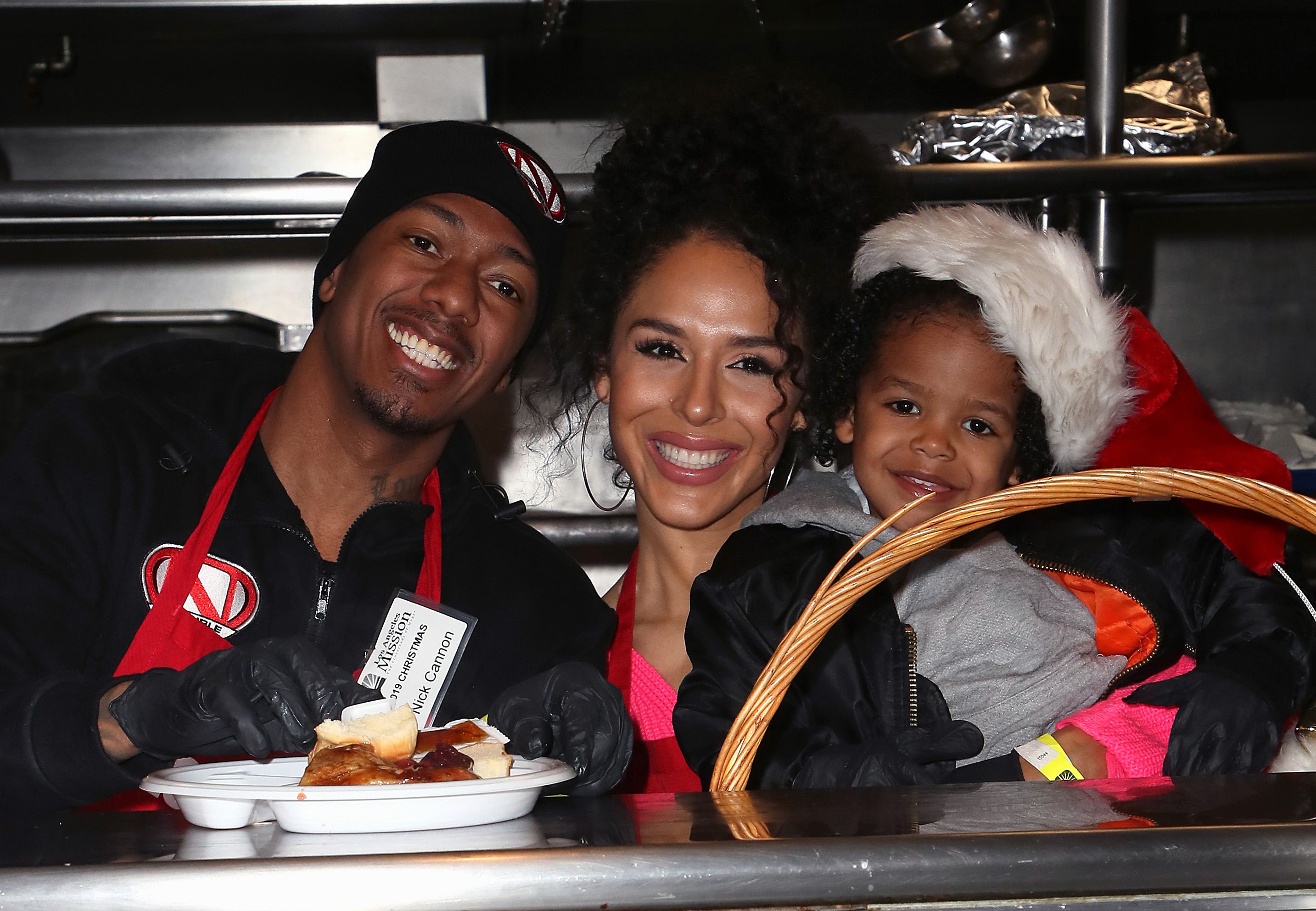 The proud mom uploaded a few clips of her toddler saying his prayers on her Instagram Story.  In one clip, without any shirt on and ready to eat, Golden looked adorable with his eyes closed and his hands pressed together, as he said,
"Jesus, protect us, and my family, and protect daddy and me and mom. Protect everyone from the world. In Jesus' name, amen."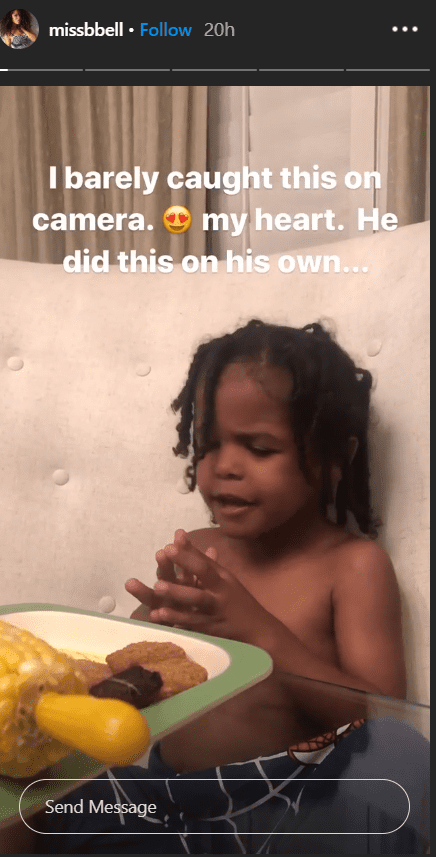 The former couple welcomed their adorable son in February 2017. As reported by Today, the "Masked Singer" host announced the birth of his baby boy on Instagram with a photo of him cradling the little one.
...following public condemnation of police brutality by many Americans,  Cannon admitted in an interview that he is having "stay alive talks" with his children.
Golden joined his twin sisters, Moroccan and Monroe, who Cannon fathered with his ex-wife, pop singer Mariah Carey. In the caption of the now-deleted post, he expressed the joy of having another child, quoting a bible verse and thanking God. 
In an interview before the birth of his son, Cannon shared that the twins were excited to be big sisters and for him, he had always wanted five children.
He also revealed that even though he and Bell might not be together as a couple anymore, the birth of their son was planned. He was happy to welcome a child to the world with her because, according to him, "there's a lot of substance there."
Though he might not be in a romantic relationship with his children's mothers, he is co-parenting adequately with them. Page Six reports that in June, following public condemnation of police brutality by many Americans, Cannon admitted in an interview that he is having "stay alive talks" with his children.
He shared with the outlet that the conversation is a necessity in African American homes as his parents had the talk with him as well. However, he takes the approach of teaching them not to be afraid of the police. 
Cannon, who is a  criminology graduate from Howard University, also requested for a reconstruction of the police force. The outlet adds that he has been very vocal about police brutality and even joined protests following the killing of George Floyd.
In other news, the "Drumline" star's dream of having five kids might materialize sooner than expected as Bell recently announced that they are expecting a baby.
According to MadameNoire, the former miss Arizona, took to her Instagram to share a photo of Golden dressed in a customized Spider-Man costume with a cape that read "Big Brother." However, Cannon hasn't confirmed if he is the father.
As noted by the publication, there had been speculations that he is currently romantically involved with model Jessica White before Bell's surprising announcement.
The pair have reportedly been dating on and off since 2015. In fact, the following Monday after Bell's post, White uploaded a black and white picture of herself and the TV host locked in an embrace. In the caption, she expressed her undying love for him.