See How Steve Irwin's Son Robert Paid Tribute to His Older Sister Bindi on Her 22nd Birthday
Legendary "Crocodile Hunter" Steve Irwin's son, Robert Irwin, recently took to his Instagram page to pen down a touching tribute to his elder sister, Bindi, on her 22nd birthday.
The late Steve Irwin may have passed on more than a decade ago, but he left behind a strong legacy that is still being honored by his family, who have remained tightly knitted. 
Steve Irwin's children, son Robert, 16, and daughter Bindi Irwin, 22, have most especially developed an unbreakable bond over the years. Together with their mom, they continue to preserve their father's legacy.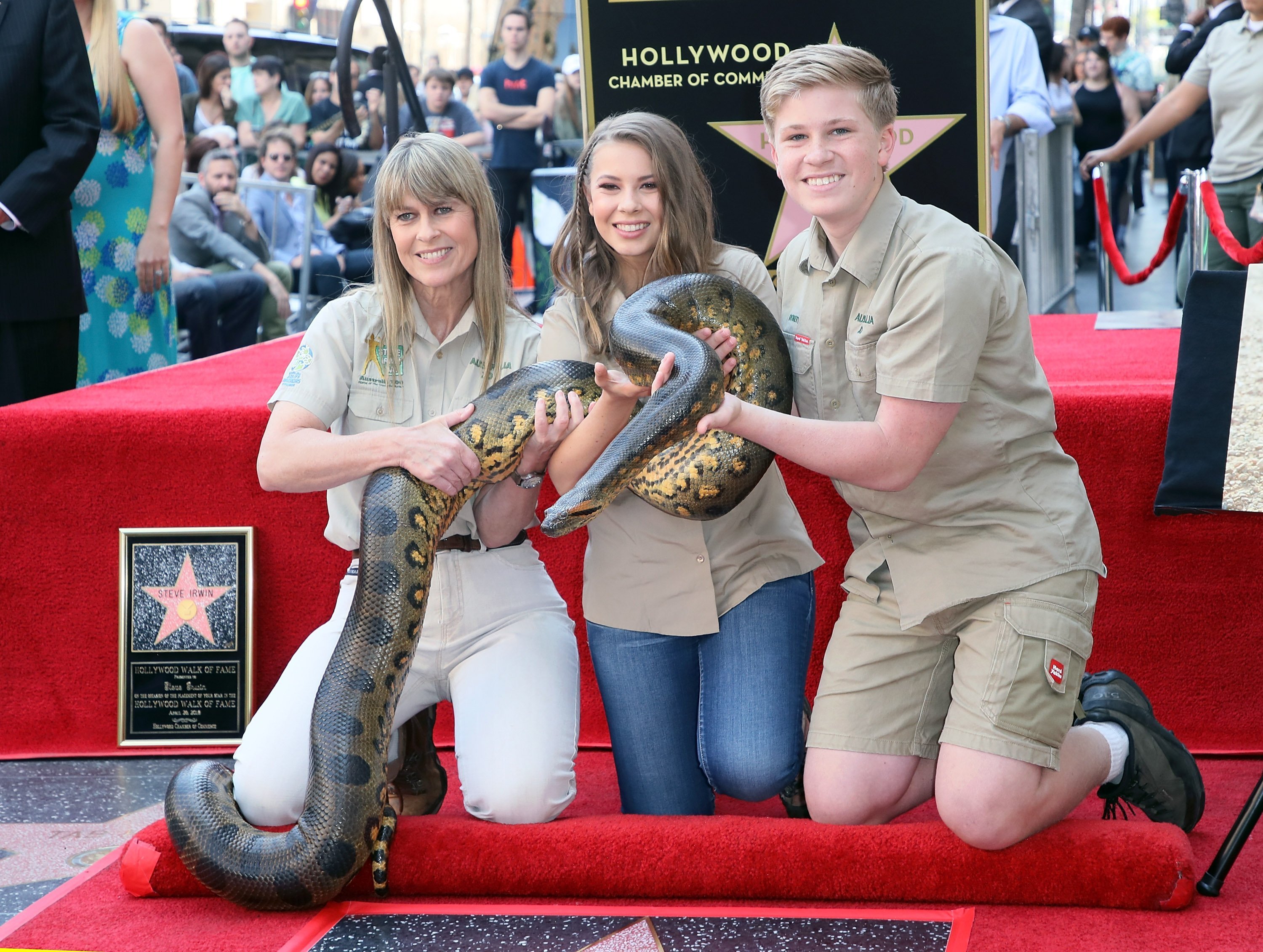 The recently married Bindi Irwin turned 22 today, and her younger brother led the tributes in honor of the young conservationist. Robert took to his Instagram page to share a cute throwback picture of his first meeting with his sister when he was born.
Robert followed the photo with an emotional tribute to his sister, describing how she had been a significant influence on his life since he was born. He wrote:
"Thank you for being my best friend from the moment I entered the world. I'll always treasure the story of the first time you met me..."
Robert also mentioned how his sister had given him the name "Brian" at the time of his birth and still calls him that today. He concluded the post by writing, "I am so proud to be your brother!"
Similarly, Bindi Irwin also took to her Instagram page to celebrate her special day. The celebrant shared a touching video of her father describing how happy he was about her birth.
Terri opened up about a heartbreaking pact with her husband before his shocking death.
Bindi's birthday celebrations took place in the Australia zoo, and she was surrounded by her family. Children under 14 were allowed into the zoo free, and it featured a treasure hunt, African beat performance, and cupcakes.
Meanwhile, Terri Irwin revealed the Australia Zoo, which is run by her family, was on the brink of collapse due to the novel coronavirus pandemic.
While struggling to keep the zoo running, Terri opened up about a heartbreaking pact with her husband before his shocking death. She said:
"He said to me, if anything happens to me, just make sure Australia Zoo continues. So it is really important that we keep this going."
On March 25, the Australia Zoo played host to the wedding ceremony of Bindi Irwin and her husband, Chandler Powell. The wedding had no guests in attendance due to the novel coronavirus pandemic.
Apart from the couple, Robert and Terri Irwin were also present, in a very private ceremony. Robert, who took on the responsibility of walking his sister down the aisle, later claimed their late father Steve Irwin was there with them in spirit. 
During the wedding special which aired in the US a week after the marriage, fans got to see moments of Bindi's special day. In one of the episodes, Robert got emotional as he talked about his sister's wedding. 
Bindi Irwin may be married now, but the siblings still share a very close relationship. Their continued friendship has made it easier for the family to continue to preserve the legacy of their father and keep the Australia Zoo running.