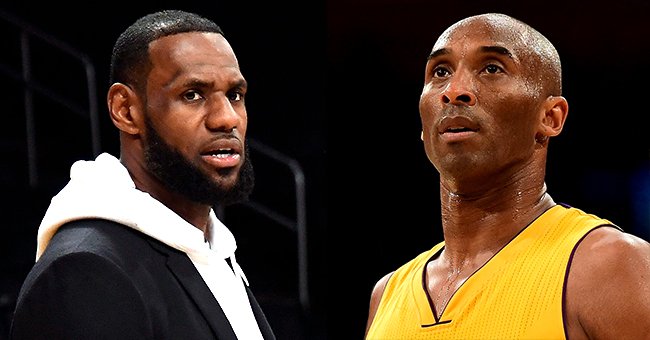 GettyImages
Lebron James Opens up about the Late Kobe Bryant – His Heartbreaking Statement
Lebron James recently revealed his heartfelt memories about fellow star and late basketball champion, Kobe Bryant.
Months after the tragic death of Kobe Bryant, basketball star, Lebron James made it known that he still thinks of the sad moment. On Twitter, USA Today's Mark Medina confirmed this as he wrote in James' words:
"There's not a day that doesn't go by that I don't think about him."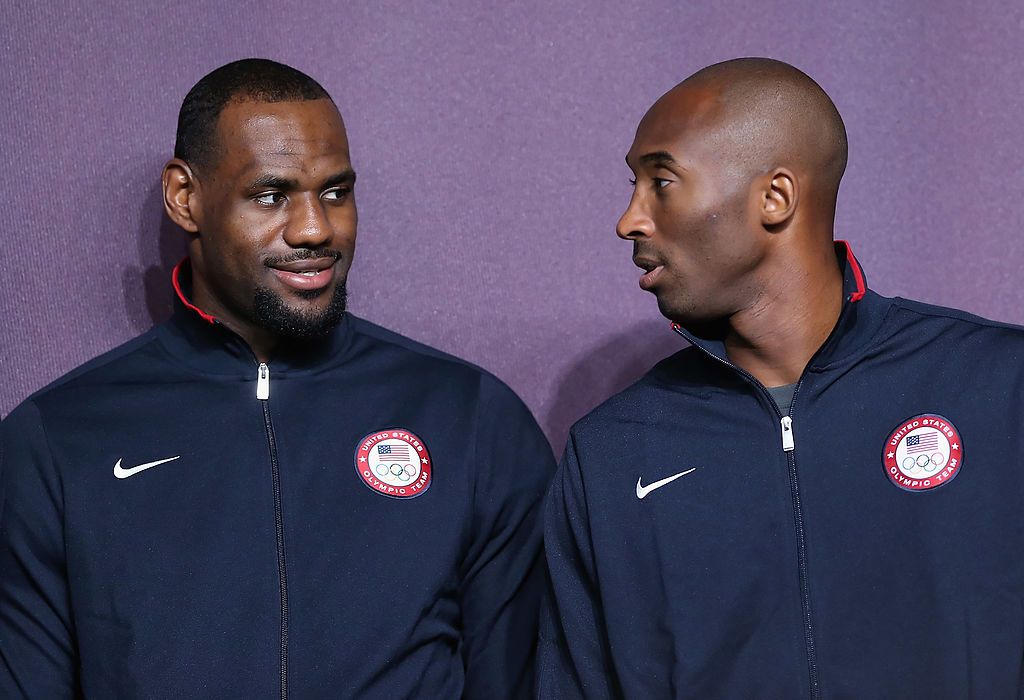 LeBron James and the late Kobe Bryant side by side at a basketball press conference ahead of the London 2012 Olympics on July 27, 2012 | Photo: Getty Images
People reports that before Bryant's retirement, he and James were often viewed as rivals. However, it seemed all that changed after James transferred to the Los Angeles Lakers.
A YouTube video of James' tribute to Bryant five months ago showed him expressing his heart-wrenching emotions.
While Bryant retired in 2016, James continued with the Lakers and helped his team win their 17th championship. Bryant did not hold back on praises as he commended James' achievements in the basketball court. Bryant once said about James:
"You got to celebrate … appreciate what he is, as an athlete while he is here. Appreciate this guy, celebrate what he's done because it's truly remarkable."
The night before Bryant's unfortunate helicopter mishap, James surpassed his record on the NBA scoring list. In his tribute to the late NBA legend, James wrote about how he and Bryant spoke over the phone.
On Instagram, James, a four-time NBA MVP, penned his pain about the untimely death of Bryant. A few weeks later, James got a tattoo in honor of his friend.
CNN shares that Bryant's last social media post before his death had him congratulating James and asking him to keep up the legacy. James promised to do as Bryant requested.
Lakers Coach Frank Vogel once shared that the team became more united and stronger as they all vowed to uphold Bryant's legacy and competitive spirit. Vogel said about the after-effect of Bryant's passing:
"He's still with us. Anytime a group like ours goes through something so emotionally deep, I just think it forms bonds. It strengthened our group…"
A YouTube video of James' tribute to Bryant five months ago showed him expressing his heart-wrenching emotions. James started by honoring everyone who died on the helicopter mishap near Calabasas, California.
Wearing Bryant's jersey number, James addressed the crowd gathered in honor of Bryant as he asked everyone to lean on the shoulders of their loved ones during the heartbreaking moments.
Please fill in your e-mail so we can share with you our top stories!