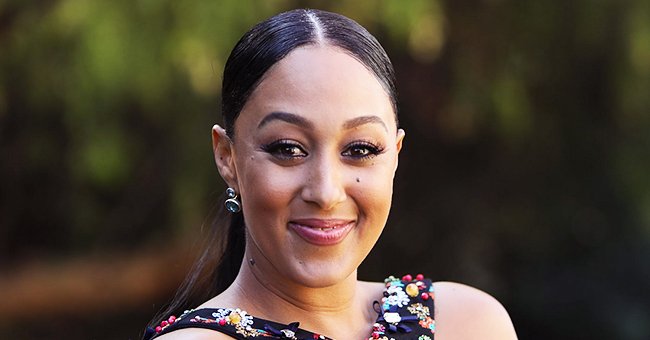 Getty Images
Tamera Mowry Shares Snap of Daughter Ariah Sitting Pretty in a Pink Outfit

The former presenter of "The Real" can't help but share her young daughter's tender moments, and the adorable little girl looks charming with every outfit she wears.
Maybe she is taking her first steps in modeling unofficially because Ariah Housley Mowry has the talent to spare. Tamera Mowry's youngest daughter and her wardrobe is a recurring theme in photos that the "Sister, Sister" star shares.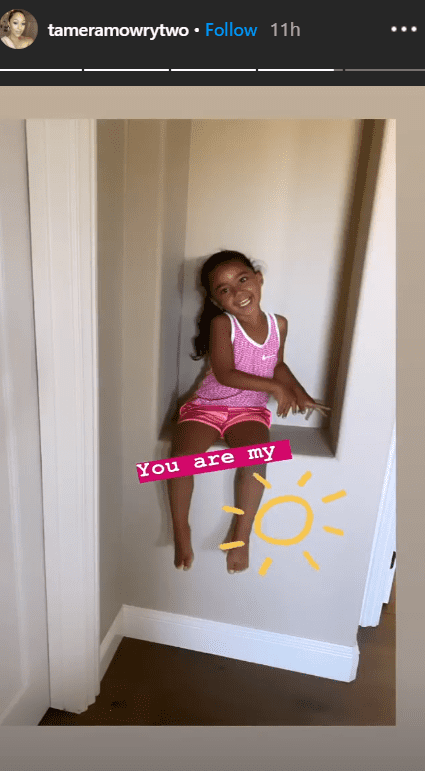 Ariah Housley Mowry poses for her mom while donning a pink outfit | Image: Instagram/tameramowrytwo
Mowry posted a photograph of Ariah sitting while wearing a cute pink outfit and smiling sweetly at the camera. To express what her daughter means to her, the actress drew a sun over the image and wrote: "You are my: (sun)"
DREAM WEDDING
Mowry and Adam Housley married nine years ago in a beautiful outdoor ceremony surrounded by flowers and vineyards in Napa Valley. The bride's dream wedding was an all-day event where they enjoyed with more than 300 guests and family.
Mowry wore a Carolina Herrera wedding dress and the groom a tuxedo with white sneakers. In the celebration that followed the exchange of vows, attendees enjoyed a meal followed by a party with a DJ. Both looked radiant and sure of the step taken because they have a deep respect for each other.
HAPPY MARRIAGE
Although Housley is white and Mowry is biracial, both have struck the balance that makes their relationship work. When they talk about their secret, they start by saying that they married their best friend and that they are not afraid to learn about each other's way of life and customs.
Tamera Mowry attends Loni Love's Birthday Roast benefiting the Dress For Success charity at Hollywood Improv on July 12, 2017 in Hollywood, California. I Image: Getty Images.
Housley's official introduction to Mowry's family was at her twin sister, Tia Mowry's wedding. The former FOX correspondent was eventually able to earn their approval and affection. The couple has built a home where their children can grow up safe and happy.
TWO BEAUTIFUL CHILDREN
The Housley-Mowry couple has two children - Aiden, 7, with fair skin very similar to his father and Ariah, 4, with tan skin very similar to her mother. Something Mowry joked about as she was waiting for the arrival of her second baby was that she prayed that this time she would look like her.
Everything was part of a conversation on the talk show "The Real," where the mother of two shared with her co-hosts the longing she had while pregnant to see herself reflected in her little girl.
Everyone knows that as children grow, their physical features change. But now Mowry has what she wanted. For her and her husband, raising their children is a commitment to teaching them how to be responsible for themselves. A full-time job with two children is
more than enough
for them.
Please fill in your e-mail so we can share with you our top stories!