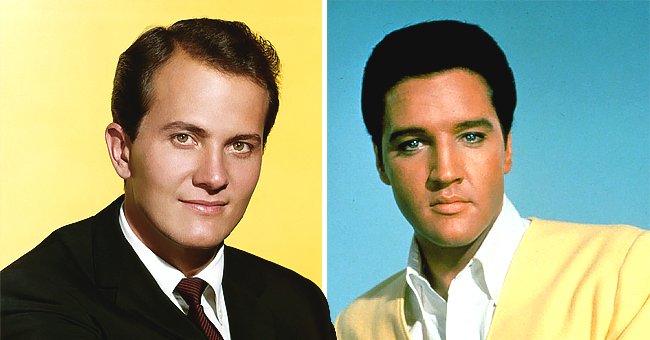 Getty Images
Pat Boone Shares His Last Conversation with His Late Friend Elvis Presley

In a recent interview, Pat Boone shared his last conversation with Elvis Presley, who passed away in 1977 at the age of 42.
Boone, 86, recalled meeting the "King of Rock and Roll" in 1995 during an interview with Fox News. The encounter happened in Cleveland, Ohio.
At the time, the former teen pop star was headling a sock hop for thousands of children. The event was hosted by acclaimed DJ Bill Randle.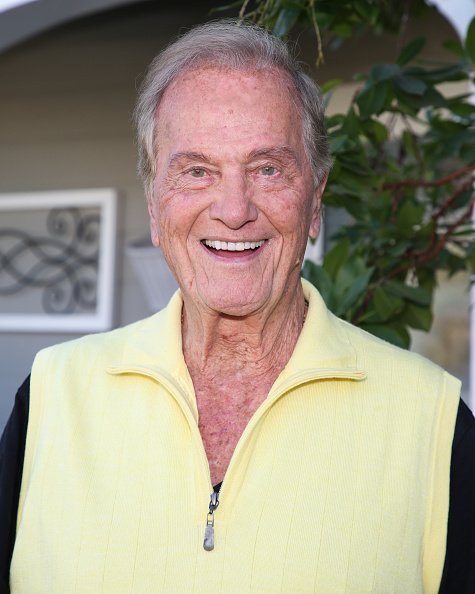 Pat Boone at Universal Studios Hollywood on February 3, 2020 in Universal City, California. | Photo: Getty Images
Boone shared how he met Presley. According to him, Randle met him at the airport and informed him that he would have a "new kid" with him at the event.
At that time, Presley was not famous yet, but Boone said he had seen Presley's name on the jukebox in Dallas.
Boone was intrigued when he saw Presley performing hillbilly songs. However, he was surprised when he finally met him backstage. He described Presley as a "scared young kid," who "had not had a hit record yet."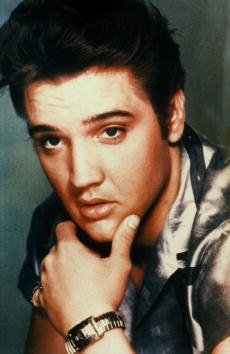 Elvis Presley posing for a studio portrait | Photo: Getty Images
The two talented later became good friends. Their friendship lasted throughout the years. Boone said he and Presley last crossed paths in July 1977.
Boone said that Presley came up, and they talked a few minutes. "I've got a picture of that meeting," Boone added. "And he looked like he gained weight, which he had."
His last message would stay with Boone, who was the second-biggest charting artist of the late 1950s.
Presley had one message for Boone when he learned that his friend, along with his family, was heading to Orlando instead of Sin City.
"He said, 'You're going to Orlando? That's the wrong way man,'" Boone recalled. "He turned to his buddies… and said, 'This man is always going the wrong way.' And I said, 'It depends on where you're coming from.'"
Presley was discovered unconscious in his mansion in Graceland on August 16, 1977. He was immediately taken to the hospital, where he was pronounced dead.
His last message would stay with Boone, who was the second-biggest charting artist of the late 1950s, as reported by Variety. The singer was ranked at number nine in its listing of Top 40 Artists 1955-95.
According to IMDb, Boone was born in Jacksonville, Florida, USA, in June 1934. He was educated at David Lipscombe College, North Texas State College, and Columbia University.
Boone once emceed a teenage talent show on radio and TV in Nashville, Tennessee. In 1995, his first professional recording was made.
Over the years, Boone has had several hit songs, including "Moody River," "Speedy Gonzales", and "Bernadine." During the 1950s and 1960s, he also starred in a string of movies.
Boone was married to Shirley Boone from 1953 until she died in 2019. They shared four children. As for his friend Presley, The King has remained one of the world's most popular music icons since his death, according to Biography.
Please fill in your e-mail so we can share with you our top stories!