Olivia de Havilland Had a Complicated Relationship with Sister Joan Fontaine — Here's Why
Despite being both Hollywood darlings and having an age difference of 15 months, Olivia de Havilland, who was one of the leading actresses in her time, had a lifelong feud with her sister Joan Fontaine. Keep reading to find out more about their tumultuous relationship.
Hollywood has had its fair share of celebrity siblings over the years, and many of them have exhibited that blood is indeed thicker than water. However, this wasn't the case for sibling duo Olivia de Havilland and Joan Fontaine.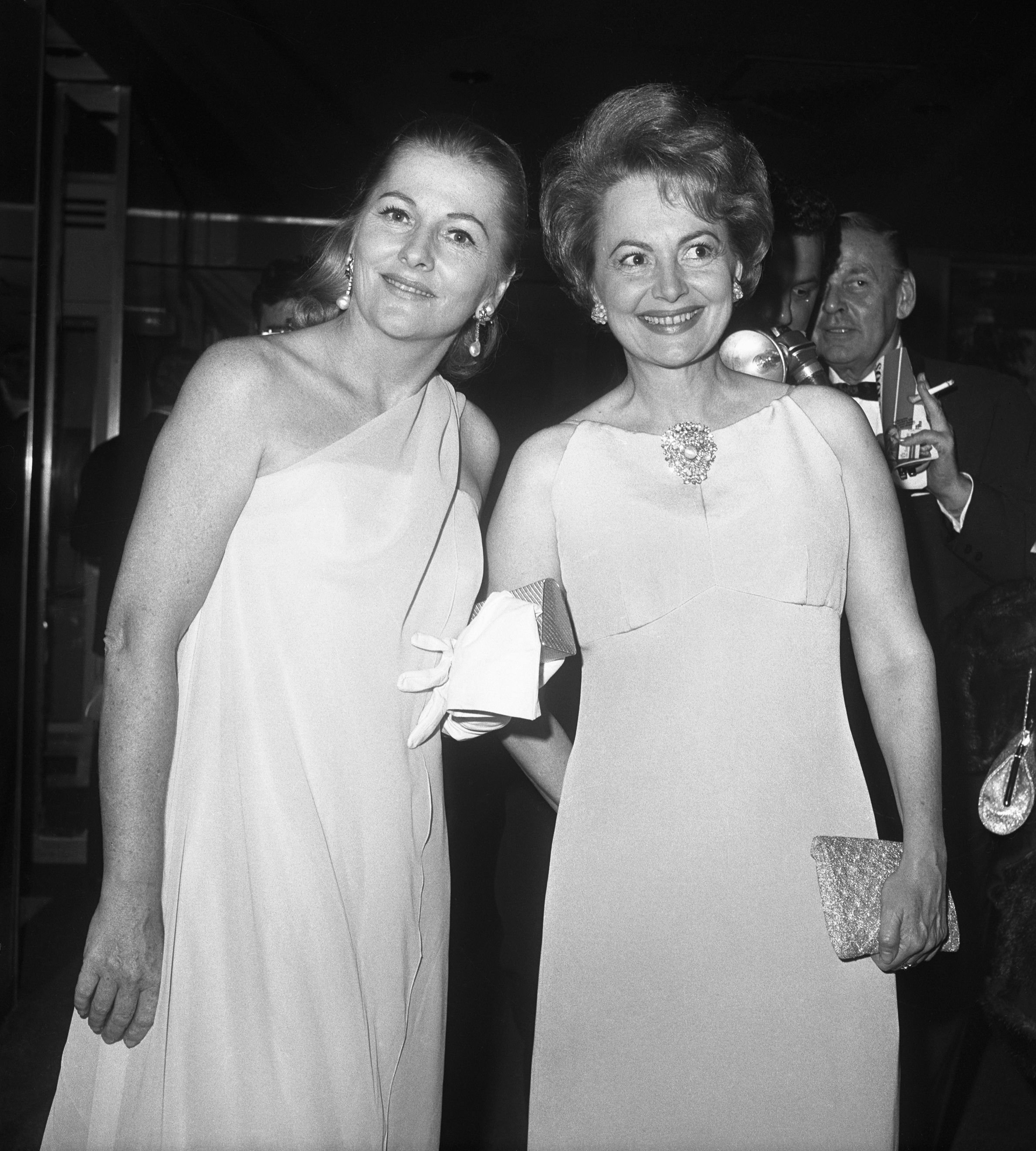 According to Biography, Olivia and Joan were born 15 months apart, with Olivia being older. The siblings didn't get along as kids as Joan felt their mother favored Olivia more. At the same time,  the latter resented losing attention due to the arrival of a younger sibling.
Olivia and her classmates were told to compose an imaginary "last will" for a homework exercise, and she wrote, "I bequeath all my beauty to my younger sister Joan since she has none."
As children, they would often fight about sharing bedrooms, which, according to Olivia, was "their biggest problem." It was reported that things only escalated as Joan carefully mapped out a plan to kill Olivia when she was just 9.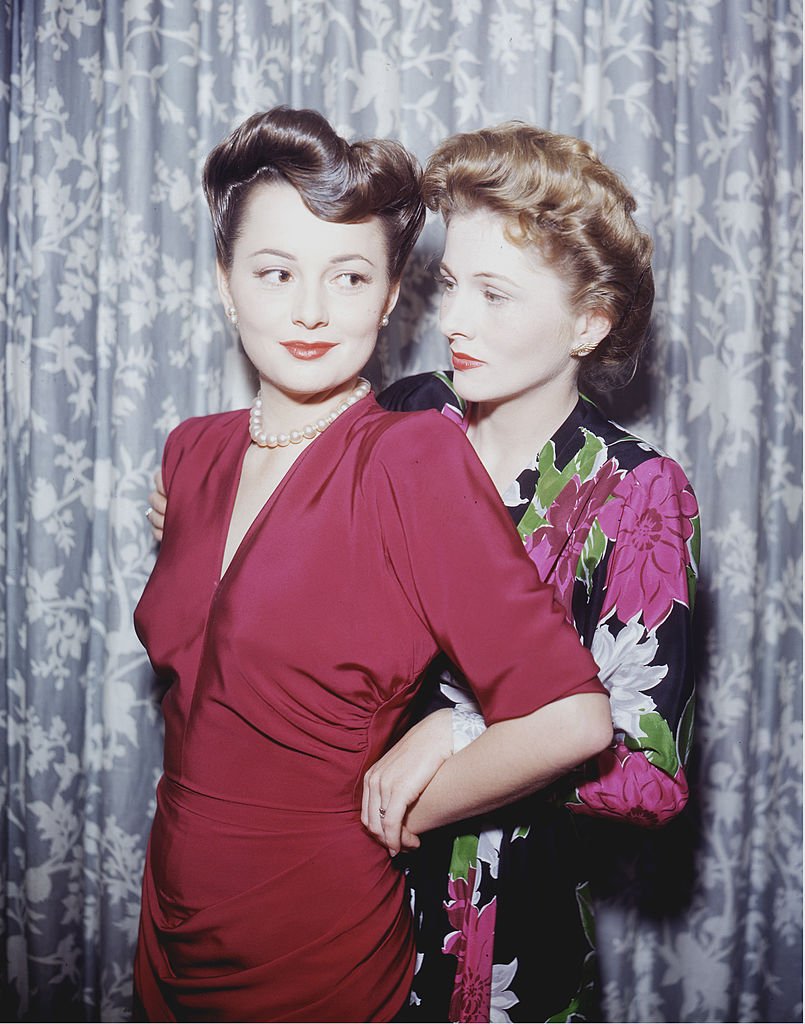 She planned to plead self-defense if she got caught, but it didn't fall through luckily. As they grew older, Olivia and Joan both found success as actresses in Hollywood's golden age.
However, this didn't bring the sisters together but rather aggravated a rivalry that evolved in childhood and lasted a lifetime. In fact, Olivia de Havilland encouraged her sister to use a different last name as she believed there was room for only one de Havilland in Hollywood.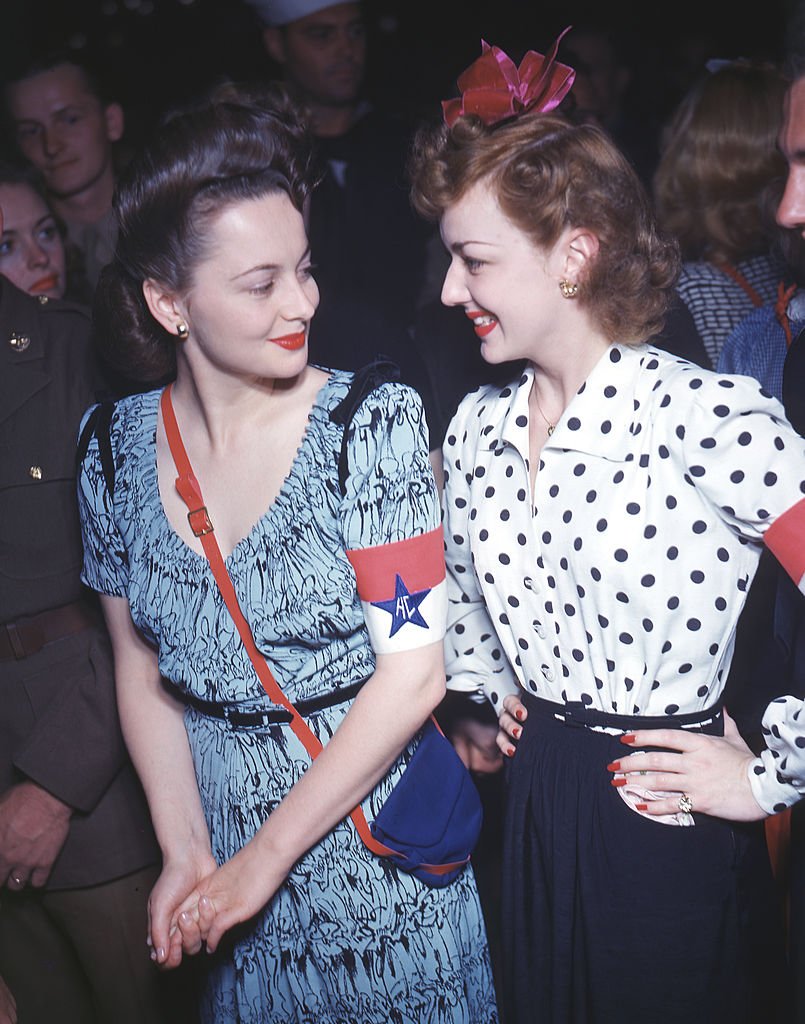 This was one of the things which prompted Joan Fontaine to adopt her stepfather's name. Although they were able to have some close moments during their in Hollywood, their feud was evident to the public in 1942 when both sisters were nominated for Best Actress at the Academy Awards.
Although Olivia was expected to win, Joan ended up taking the award home and ignored her sister's congratulations when she went up to receive the award. Fontaine also reportedly married Olivia's ex-boyfriend to hurt her.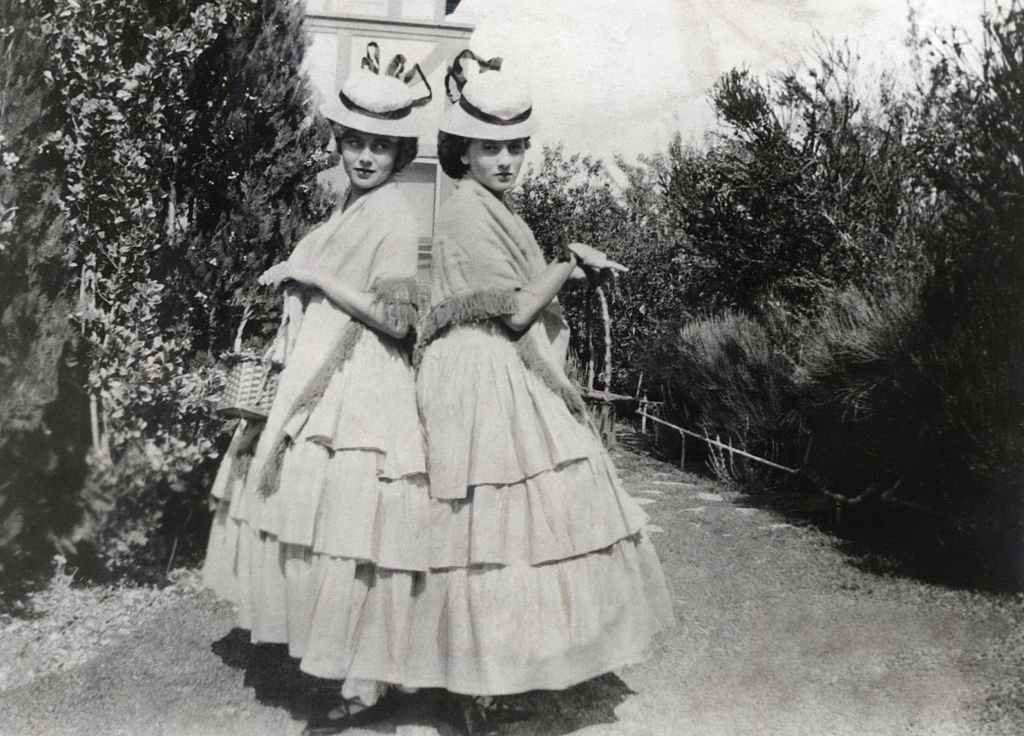 The Daily Mail notes that although their feud began from their childhood, it was one particular experience that sealed their hatred for each other.
The famous story was that at age 9, Olivia de Havilland and her classmates were told to compose an imaginary "last will" for a homework exercise, and she wrote, "I bequeath all my beauty to my younger sister Joan since she has none."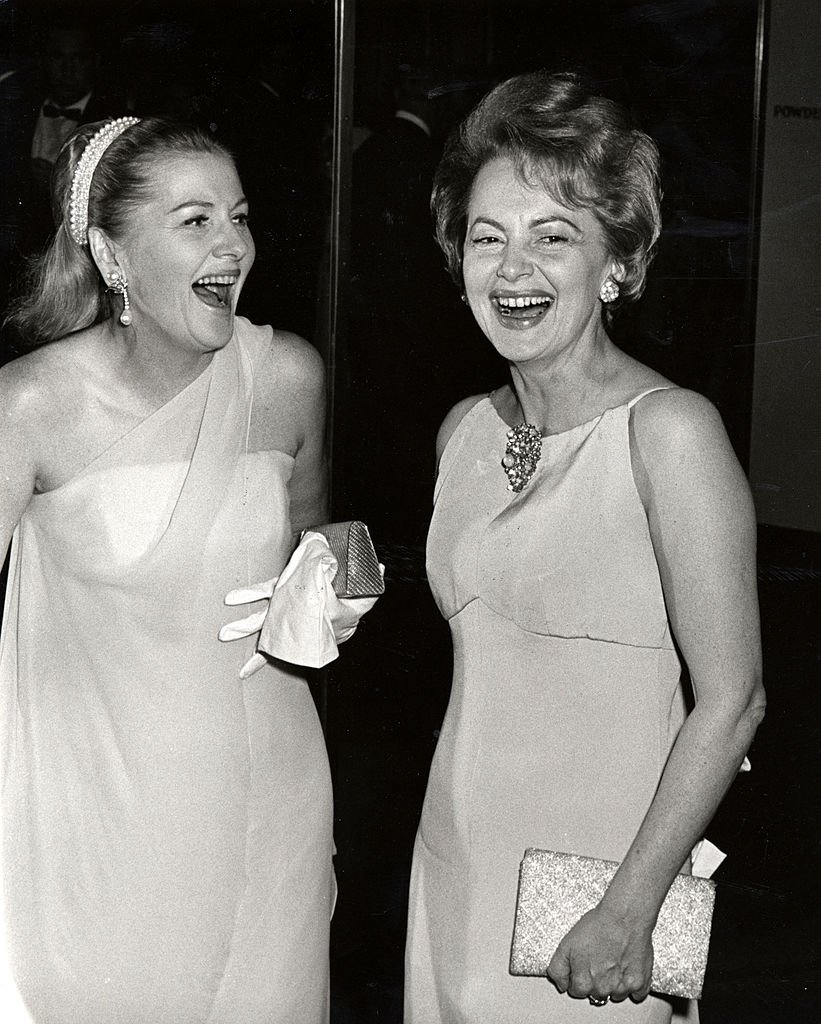 This statement triggered the lifelong rivalry between the sisters and caused them to harm each other continuously while growing up. While recollecting their harrowing childhood, Joan once said:
"I remember not one act of kindness from Olivia all through my childhood. She so hated the idea of having a sibling she wouldn't go near my crib."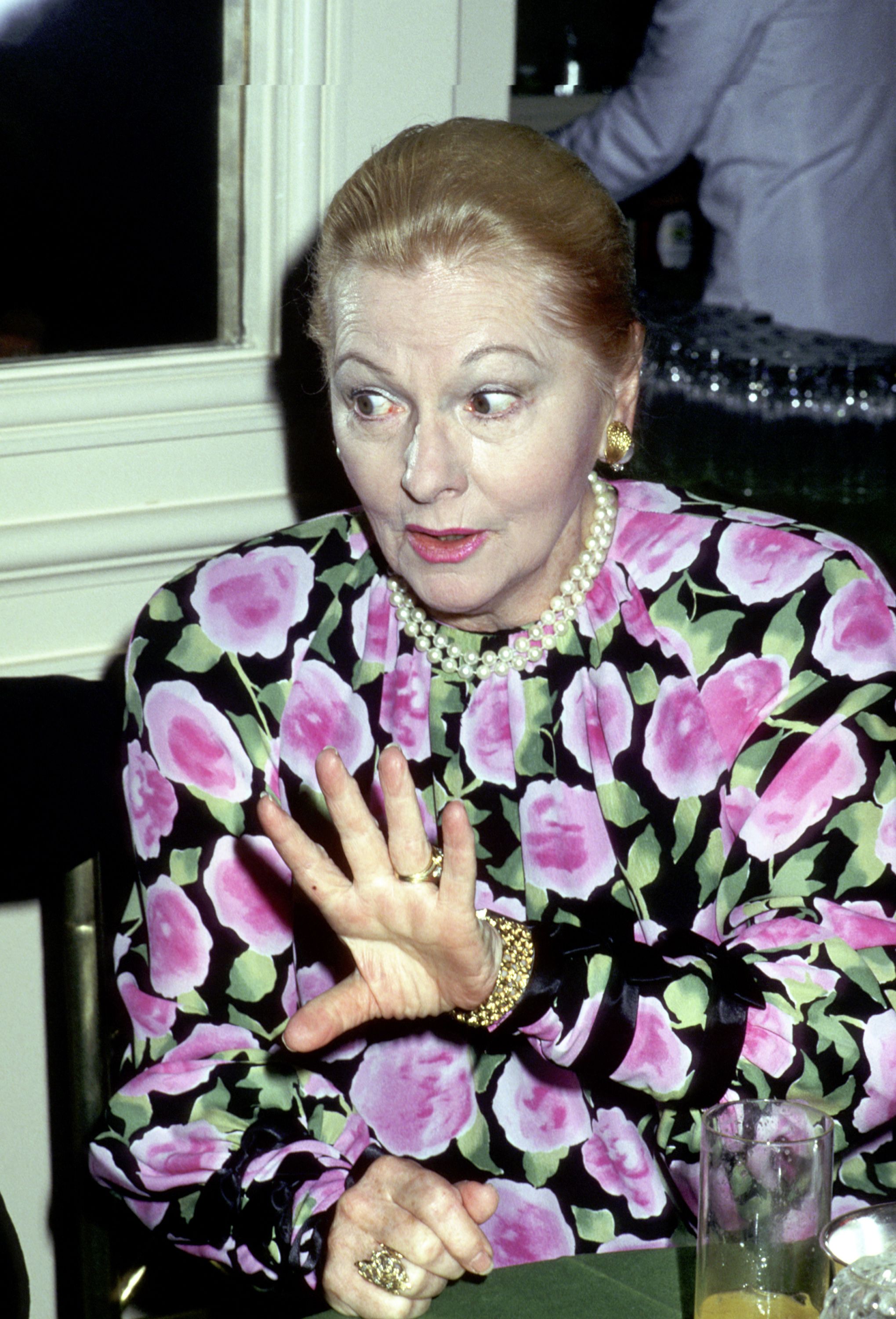 Per The Hollywood Reporter, the legendary Oscar-winning sisters both expressed an interest in acting from a young age, probably to impress and win the affection of their mother, who was also an actress at a time. Olivia de Havilland was the one who wound up with a film career first before her sister Joan Fontaine.
The sisters both talked about their decade-long feud in interviews, although Joan Fontaine was much more open to discussing the dispute over the years. Joan wrote extensively about it in her memoir, "No Bed of Roses," which Olivia insisted should have been titled, "No Shred of Truth."
Olivia de Havilland, one of the last remaining actresses of Hollywood's Golden Age, has died. She was 104 https://t.co/menov81KYp pic.twitter.com/XGf9eyRMdE

— Variety (@Variety) July 27, 2020
Despite their shared fame, Olivia believed she was one of the greatest star Hollywood ever produced. Her self-belief was so great that she was the only actress who dared to risk her career by challenging the stranglehold that studios had on their stars. This, in turn, initiated the beginning of the end of the "Hollywood system."
Details about their feud come after Vogue Magazine reported that Olivia passed away at the ripe age of 104 on Sunday, as confirmed by her publicist, Lisa Goldberg. Olivia de Havilland's best performance came in the most magnificent movie ever made, "Gone with the wind."
"Gone With the Wind" Actress Olivia de Havilland, who has died in Paris at 104, attributed her longevity to three L's: "love, laughter, and learning." https://t.co/YSSlECyEg1

— The Associated Press (@AP) July 26, 2020
The actress received Oscars for the movies "To Each His Own "(1940) and "The Heiress" (1949) during her lifetime.