Todd Chrisley Jokes about Turning the Internet off Because of Nanny Faye — Here's Why
There's clearly no stopping Nanny Fraye Chrisley as is evident from a recent sneak preview of "Chrisley Knows Best." Nanny Faye was seen discussing how she was going to help her friend get a date.
On another hilarious promo of "Chrisley Knows Best," Todd Chrisley got to discuss dating with his mother, Nanny Faye. In the two-part video, Todd was seen entering into the kitchen to see his mother hanging out with her friend, Frances.
He questioned the pair on what their plans were for the week. His mother responded by sharing how they would go get pedicures and might end up hitting the casinos.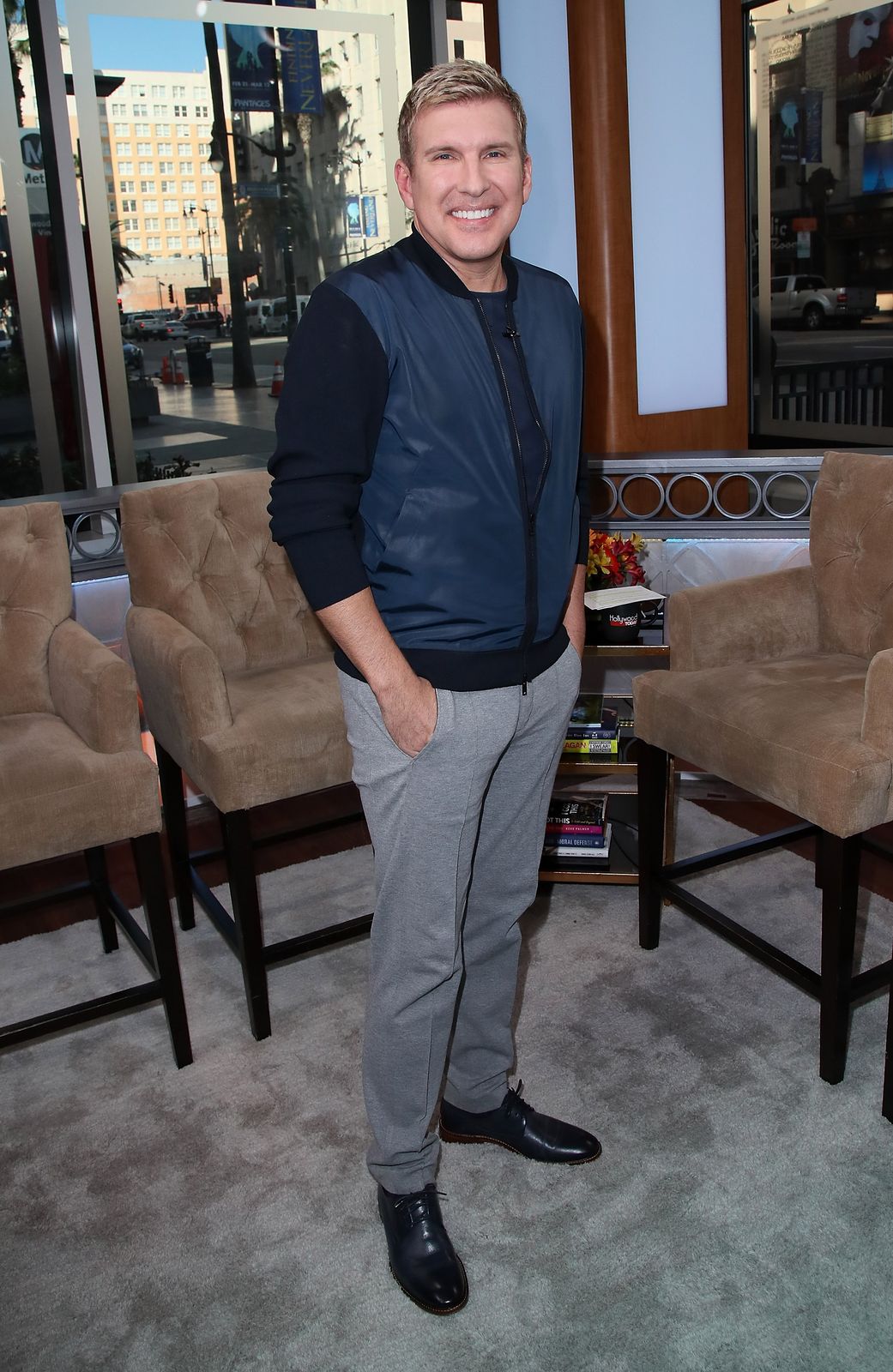 FAYE'S FRIEND WANTS A MAN
Todd was clearly not pleased with the casinos' part as he could be seen shaking his head in disbelief. However, he hadn't heard the worst part yet!
Nanny Faye then revealed that she was going to help Frances to get a boyfriend. At that moment, Frances chimed in confirming Nanny Faye's statement by saying: "I want me a man."
GETTING INTO THREESOMES
Seeing Todd's reaction, his mother scolded him stating how her friend wanted a "companion." Frances explained how she wanted to go on a date, just "to see what it's like."
Nanny Faye warned her about how dating had changed since they went on dates. She told her friend that the men she would go out with would expect her to get into threesomes.
GETTING INFO FROM THE NET
Shocked by this revelation, Todd asked his mother where she got her information from. Nanny Faye claimed she read it on the internet, leading her son to threaten to turn it off.
She then calmed her son down by telling him she wasn't interested in dating and that he didn't have to worry about her. At that point, Todd's son, Chase, had joined the trio in the room.
CHASE GETS ROPED IN
Seeing him standing there, his grandmother told Frances that he would assist them on their mission. Todd turned to warn his son not to get involved but Chase was already in.
Realizing how the mission would continue with or without his input, Todd threatened to call Frances' daughter to tell on her. He also tried threatening his mother but she wasn't moved.
FAYE FEARS NOTHING
She asked him who he would tell, and he frustratingly responded: "Are you not afraid of anything?" Nanny Faye answered that she wasn't and he wanted to know why, to which she said: "Because I'm a bad [expletive]."
TODD BACKS OUT
That was it for Todd as he laughed and left the room telling Chase they were his responsibility.  Nanny Faye is no stranger to catching up on all sorts of mischief.
NANNY FAYE'S MISCHIEF
Fans would recall a 2016 episode where she shocked her son when she got drunk during a Hawaii vacation. On season 4, episode 21, Nanny Faye wreaked havoc in Vegas when the family visited the area.
CELEBRATING HER BIRTHDAY
However, despite the ups and downs between Todd and his mother, the pair still loved each other very much. Last year, Todd took to Instagram to share how much Nanny Faye meant to him in commemoration of her 75th birthday.
The reality star's heartfelt message included a lovely photo of the pair standing next to each other.