E! News: Inside What 'Black Lightning' Star Nafessa Williams Is Advocating for in Hollywood
Hollywood actress Nafessa Williams has a strong message for Hollywood with regard to the issue of equality. In a recent expose, the star actress poured out her heart.
Nafessa Williams has proven over the years that she is not just an actress but a peacemaker. From becoming the first actress to play a lesbian superhero to sharing her candid opinions, Williams is a star in her own right.
Now, she advocates for an amendment to be done in Hollywood concerning equality while showing her solidarity for the Black Lives Matter movement.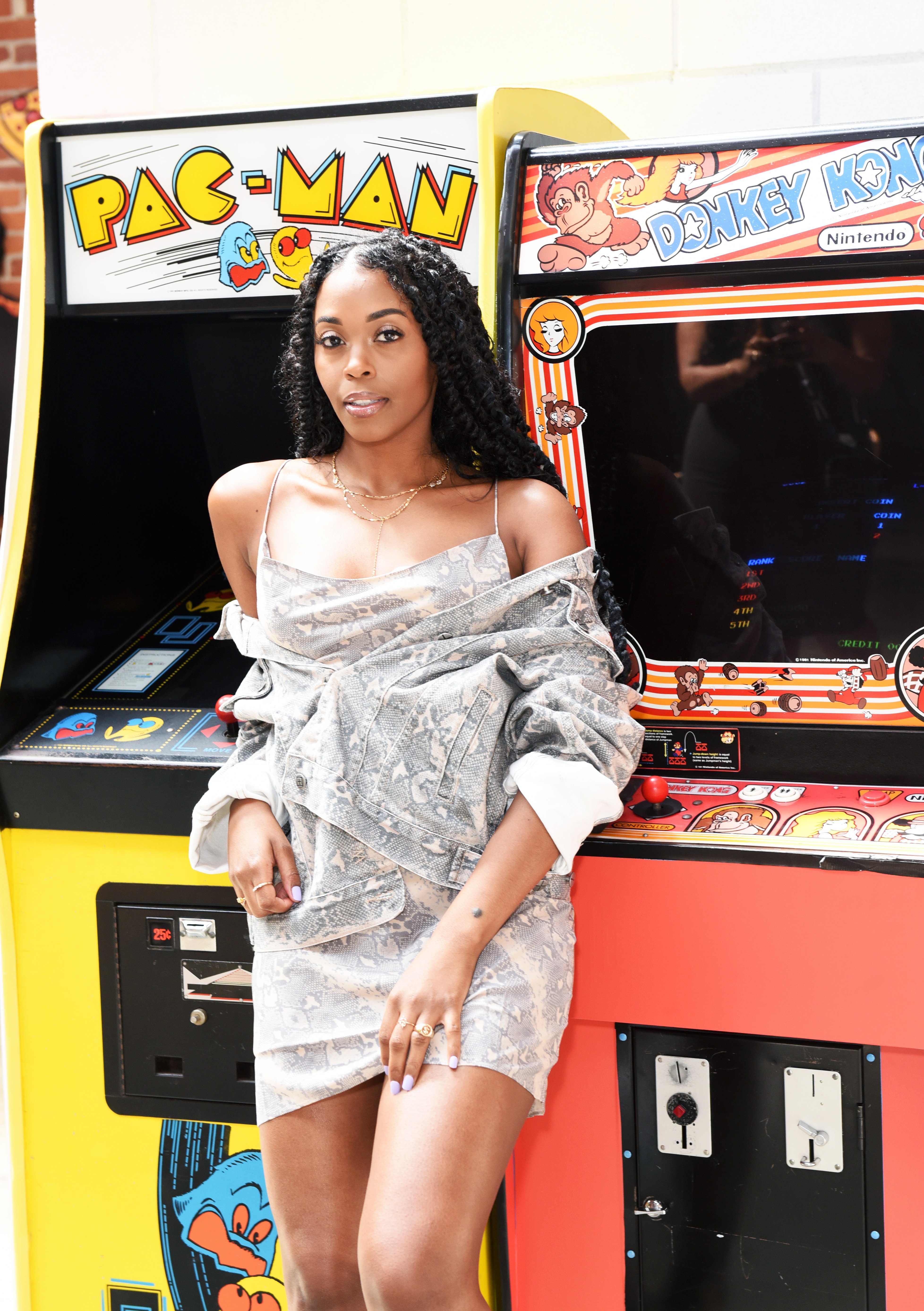 WILLIAMS CLAMORS FOR EQUALITY
In her article published by E! News, Williams, who plays Thunder, aka Anisa Pierce on "Black Lightning," opened up about how she connected with reality after attending a Black Lives Matter protest.
Williams emphasized the need for more Black representation in the movie industry. She wrote:
"We have to make sure we hire more Black writers to tell Black stories. We need Black hairstylists who know how to do Black hair properly…"
Williams added that the needed change should start from bodies like networks and studios. 
MORE ON WILLIAMS
Williams, 29, grew up watching and wanting to be like Clair Huxtable, the successful female Black lawyer in "The Cosby Show."
She was also fascinated by Hollywood but did not think of a career until later in life. She studied criminal law at West Chester University before finally veering into TV.
Black Lightning's Nafessa Williams Calls for Hollywood To Confront Inequality In Personal Essay https://t.co/MNJ92VBzeb

— E! News (@enews) July 27, 2020
The "Black Lightning" star started by going to auditions and playing small roles before landing her first major role in "One Life to Live."
Although Williams gained recognition, she had dreams of starring in her own sitcom. Presently, she is using her superhero role to inspire young Black girls. 
WILLIAMS ON "BLACK LIGHTNING"
On the CW-aired show, "Black Lightning," Williams plays the role of a young Black lesbian who possesses superpowers and uses them to fight crime.
In an interview with Forbes, the movie star likened this character to her real self stating that she always wanted to fight crime.
Growing up, Williams read comic books but she was never a big fan until she landed her superhero role. The 39-year-old made it known that she had to go back to read and get familiar with "Black Lightning" comics.
Williams continued by speaking on the importance of her role and the support of her on-screen family concerning her sexuality. She believes the role would help families to be supportive of their daughters' identities. 
The star actress talked about the fun part of her job while sharing her love for her superhero costume. She mentioned that her TV ensemble was heavy but flexible as it allows for easy movement. She added that the outfit was stylish and practical.