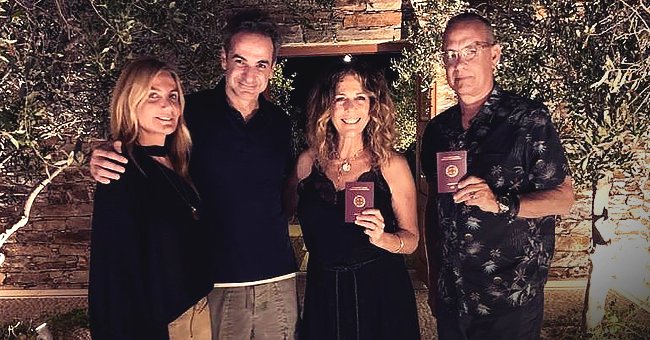 instagram.com/kyriakos_
Tom Hanks and Rita Wilson Receive Greek Passports from Prime Minister Kyriakos Mitsotakis
Tom Hanks and Rita Wilson "are now proud Greek citizens." The Prime Minister of Greece made the announcement over the weekend via social media.
On Saturday, Greece Prime Minister Kyriakos Mitsotakis revealed that Tom Hanks and his wife Rita Wilson are officially Greek citizens. Kyriakos took to Instagram, where he posted a photo with his wife and the famous couple.
The four stood in a dark area surrounded by greenery, wearing mostly black attire. Hanks and Wilson each held up their new passports in the shot. The post is found below.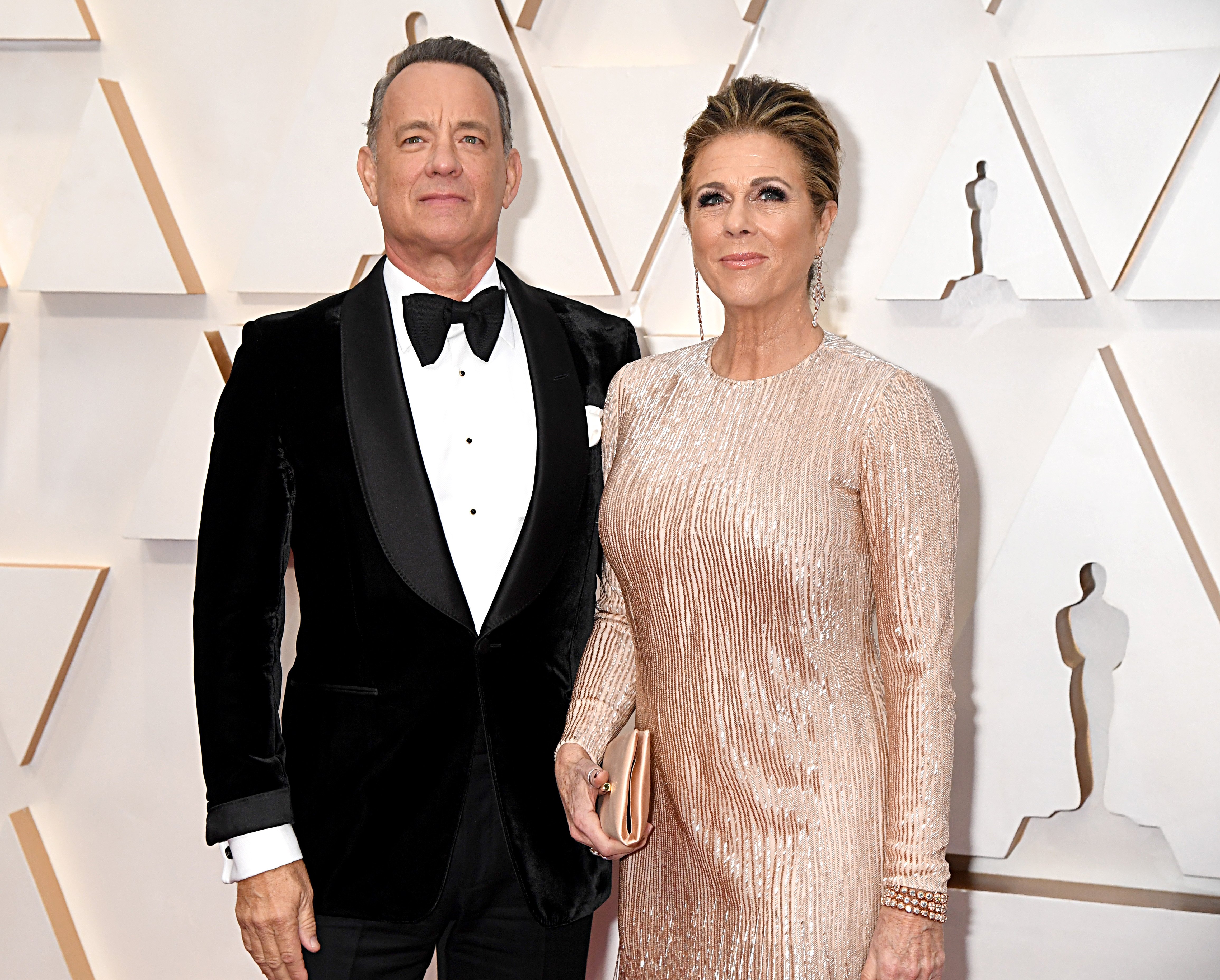 Tom Hanks and Rita Wilson attend the 92nd Annual Academy Awards at Hollywood and Highland on February 09, 2020. | Photo: Getty Images.
The celebrity duo smiled for the camera alongside Mitsotakis and his beautiful wife. The Prime Minister tagged the stars in his caption. The post has received nearly 70k as of Monday.
It follows Hanks' honorary Greek citizenship which he received in December 2019. He and Wilson, who is of Greek descent through her mom, often vacation in the island of Antiparos.
According to CTV News, Hanks' naturalized citizenship is granted to those who "have provided exceptional services to the country or whose naturalization serves the public interest."
Hanks followed up his new status with a post in January showcasing a Greek statue. Presumably, his shadow covered the front. He raised one hand as he took the shot.
Recently, Hanks visited Greece to celebrate his 64th birthday. Wilson joined him on the mid-July trip which saw the pair enjoying some pool dipping under a hot sun.
The "Forrest Gump" star shared a clip of him mid-air as he jumped into the water. "This Greyhound is 64!!" wrote Hanks in the caption. He was referring to his new movie, "Greyhound," which released earlier this month.
Wife Wilson shared her own celebratory post to honor her husband of over 20 years. The actress posted a smiling photo of Hanks sitting down on a white couch dressed in a button-down shirt designed with crabs.
Hanks' son, Colin, also joined in by giving a shoutout to his iconic father. He shared a snapshot from the 1994 drama, "The Paper," and wished his father happy birthday in the caption.
Other stars who wished Hanks a happy birthday include Amy Adams and Charlize Theron, both of whom have worked with the actor in the past. Adams shared a photo from the film, "Charlie Wilson's War."
As for Theron, she shared a photo of her and Hanks from their 1996 film, "That Thing you Do!" She also shared a shot of her and Hanks posing together with smiles all around.
Please fill in your e-mail so we can share with you our top stories!