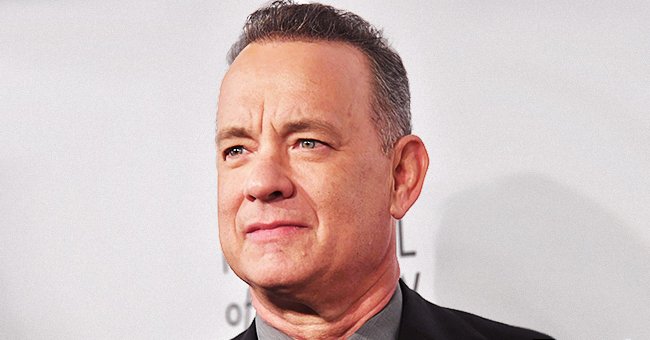 Getty Images
Tom Hanks Sheds Light on His and Rita Wilson's Different Reactions with COVID-19
Tom Hanks and his wife Rita Wilson have both had coronavirus. However, the beloved couple had vastly different reactions, which Hanks outlined in a new interview.
On Monday, the Guardian had a virtual interview with the legendary Tom Hanks. Their platform came courtesy of the coronavirus pandemic. Hanks was among the first celebrities to get sick from the illness.
COVID-19 gripped Hanks and his wife, Rita Wilson, while the pair were filming in Australia in March. During the interview, Hanks explained how he and Wilson felt different physical effects amid their diagnosis.
HANKS DESCRIBES THEIR DIFFERING REACTIONS
At the time, Hanks was worried that his situation was a high-risk one due to his age (63 years), the fact that he has diabetes, and a heart stent. Thankfully, his temperature remained at a safe level, and his lungs clear.
While each of them recovered within two weeks, Hanks noted that they had "very different reactions, and that was odd." Their symptoms were on opposite sides of the spectrum. He explained:
"My wife lost her sense of taste and smell; she had severe nausea; she had a much higher fever than I did. I just had crippling body aches, I was very fatigued all the time, and I couldn't concentrate on anything for more than about 12 minutes."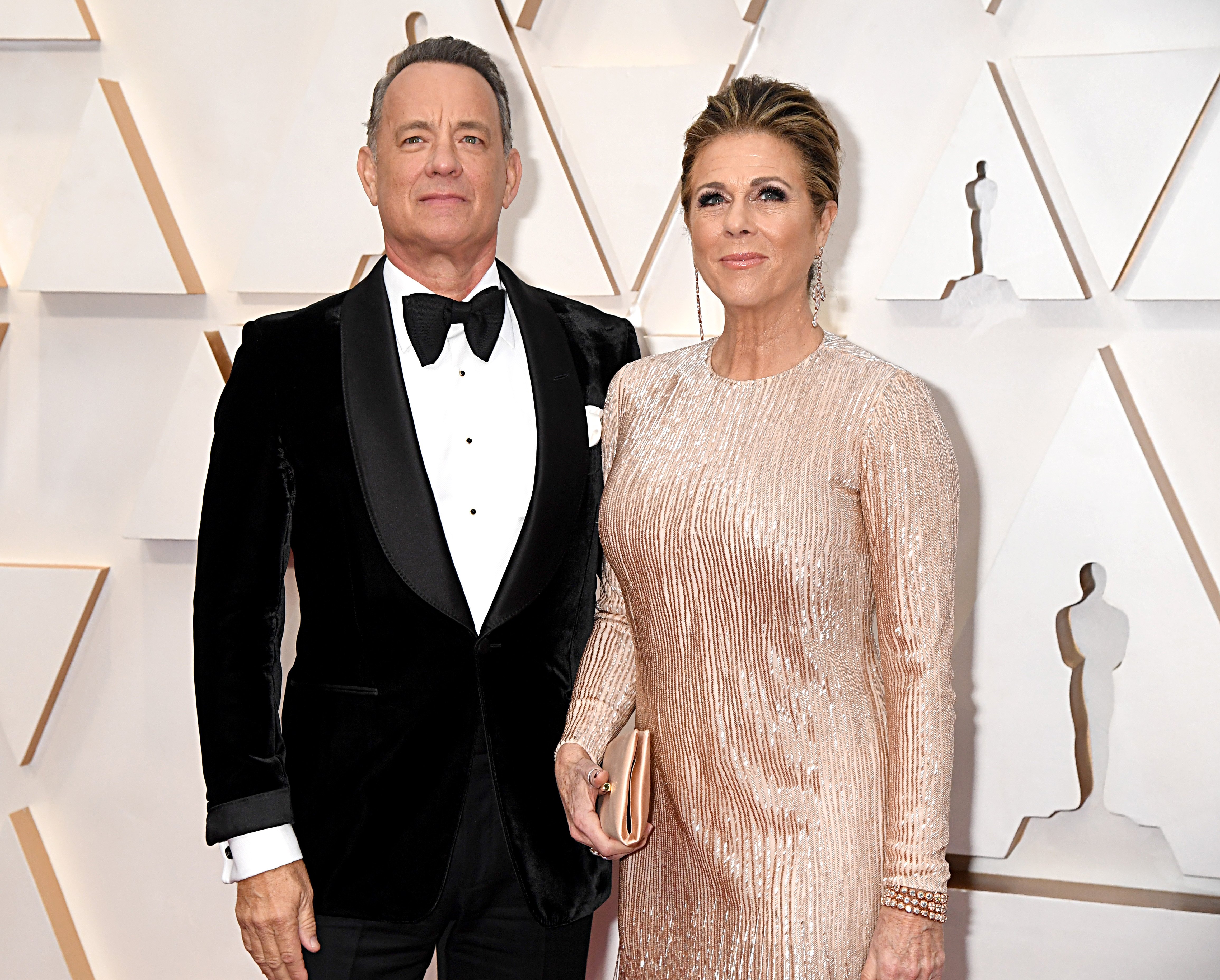 Tom Hanks and Rita Wilson attend the 92nd Annual Academy Awards at Hollywood and Highland on February 09, 2020. | Photo: Getty Images.
HANKS CALLS OUT THOSE NOT BEING SAFE
The "Castaway" star joked that the inability to concentrate was his "natural state." Aside from that, he and Wilson are doing fine these days. Their hospital visit while sick lasted three days.
During the interview, Hanks proceeded to urge people to do the three basic things to help prevent the spread of the coronavirus: wear a mask, practice social distancing, and wash their hands.
His call for action follows his criticism last week of those persons not following protocol. "Shame on you," the "Forrest Gump" star reportedly said at a press conference.
WILSON SOMEWHAT FORESAW THEIR DIAGNOSIS
In May, his wife Wilson recalled how bizarre it was when she and Hanks got sick after she mentioned it to him. Speaking to Health Magazine, she noted how people think bad things happen to others and not them.
The actress battled breast cancer back in 2015, so she no longer feels that way. She recalled telling Hanks, "'Who's to say we won't get [COVID-19]?' And then we got it. It was so strange."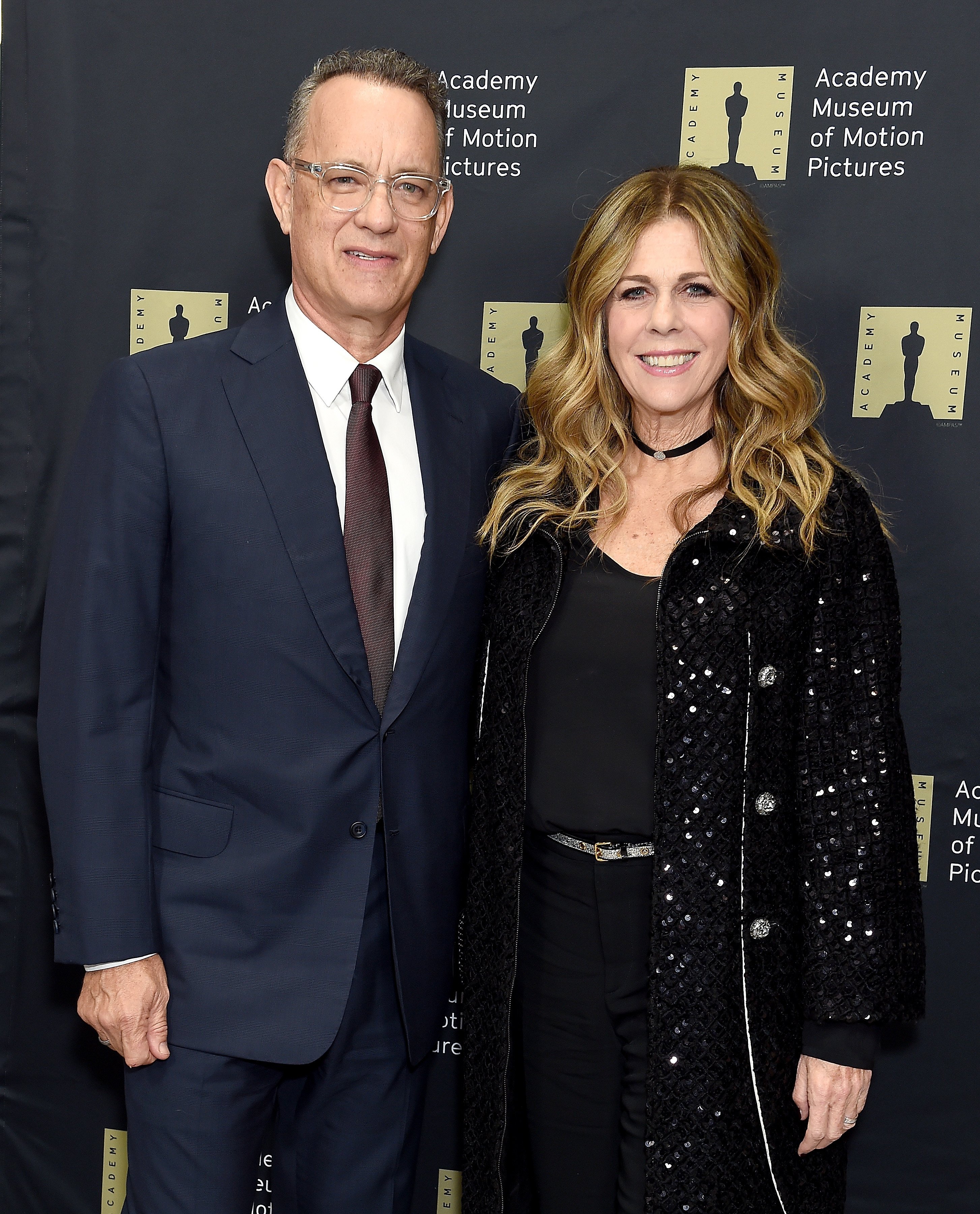 Tom Hanks and Rita Wilson attend the Unveiling of the Fully Restored Saban Building at Petersen Automotive Museum on December 4, 2018. | Photo: Getty Images.
After their recovery, the couple was able to joke about it. For instance, in April, Hanks said that the eventual vaccine for the illness should be dubbed "the Hanks-ccine" because of his donations.
HANKS STILL DONATING WHILE PROMOTING MOVIE
He and Wilson have been donating blood plasma towards efforts to find a treatment or a vaccine for COVID-19. According to Entertainment Tonight, the actor is still doing so three months later.
Based on his Instagram, Hanks may be sending out donations weekly. He's also busy promoting his new movie, "Greyhound," which will be released on Apple TV+ this year.
The new film stars Hanks as a captain — for about the fifth time on screen — of a battleship during World War II. The action drama will be out Friday, July 10.
Please fill in your e-mail so we can share with you our top stories!