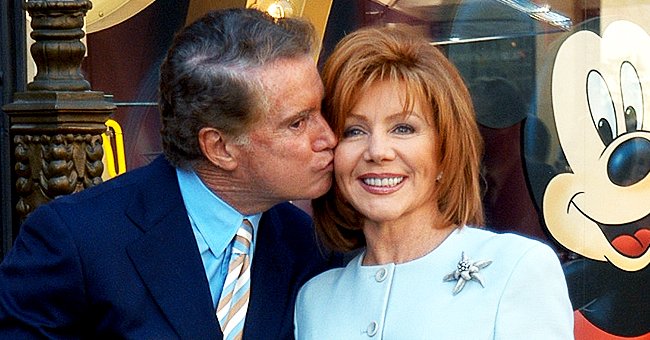 Getty Images
Regis Philbin Was Married for Five Decades — Meet His Wife Joy

Regis Philbin left behind his wife of fifty years, Joy Philbin, when he passed away last weekend. Joy has appeared on camera a few times with her beloved husband.
Following the death of tv personality Regis Philbin, millions around the nation were left reeling. Philbin was 88 when he died of natural causes on July 24.
In addition to his many fans, he left behind a family, including his wife of five decades, Joy. Like her late husband, Joy was also known for her appearances on the small screen.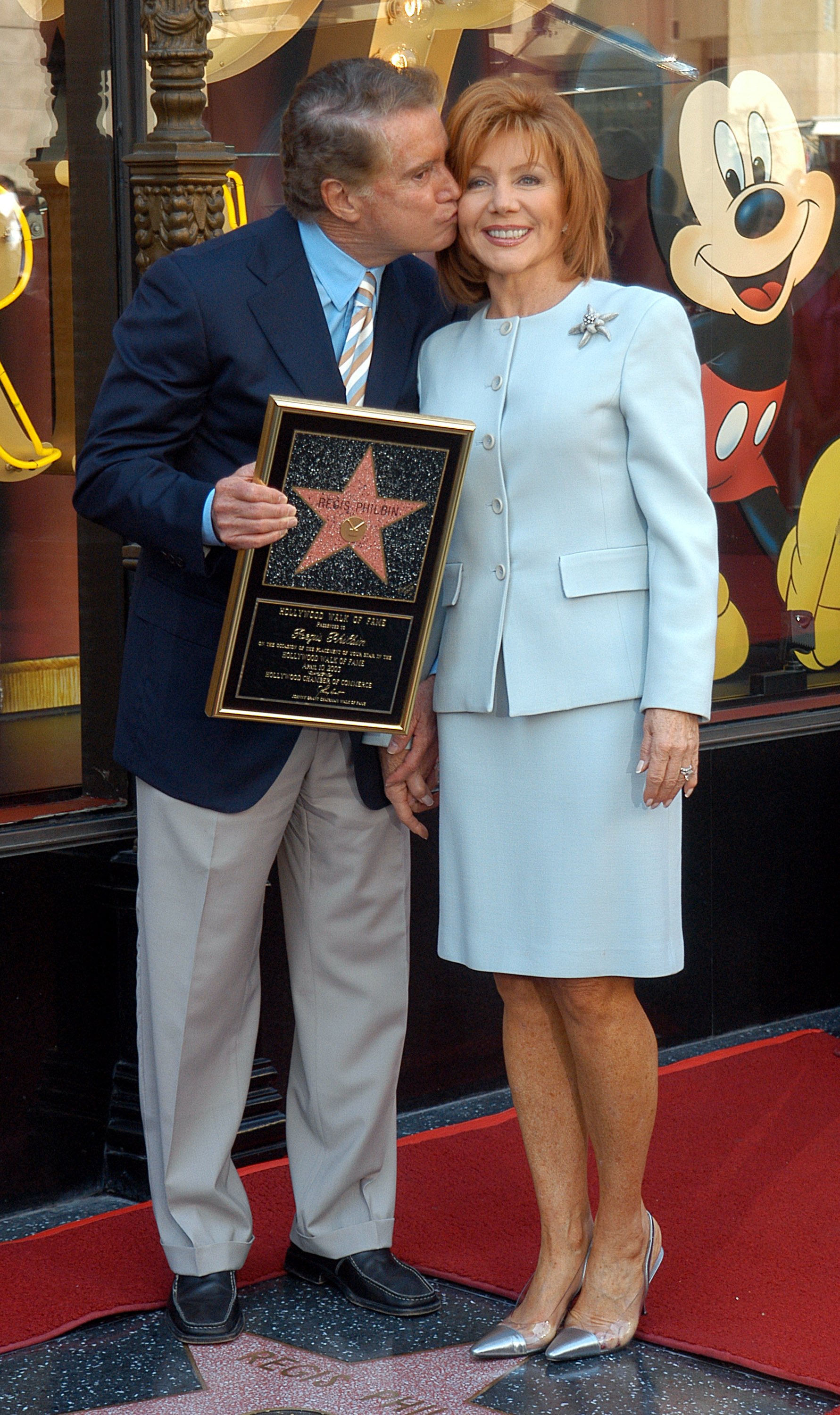 Regis Philbin kisses wife Joy Philbin while receiving Hollywood Walk of Fame Star in Hollywood, California on April 10, 2003 | Photo: Getty Images
MARRIAGE AND CHILDREN
Born in New York City on February 1, 1941, Joy's maiden name is Bette Joy Senese. Joy met Regis on "Saturday Night Live" and they got married in 1970. Three years later, the pair welcomed their first daughter, Joanna.
In 1974, Joy gave birth to another girl named JJ. Joanna became a writer while JJ more closely followed her parents' footsteps. She is a screenwriter and producer.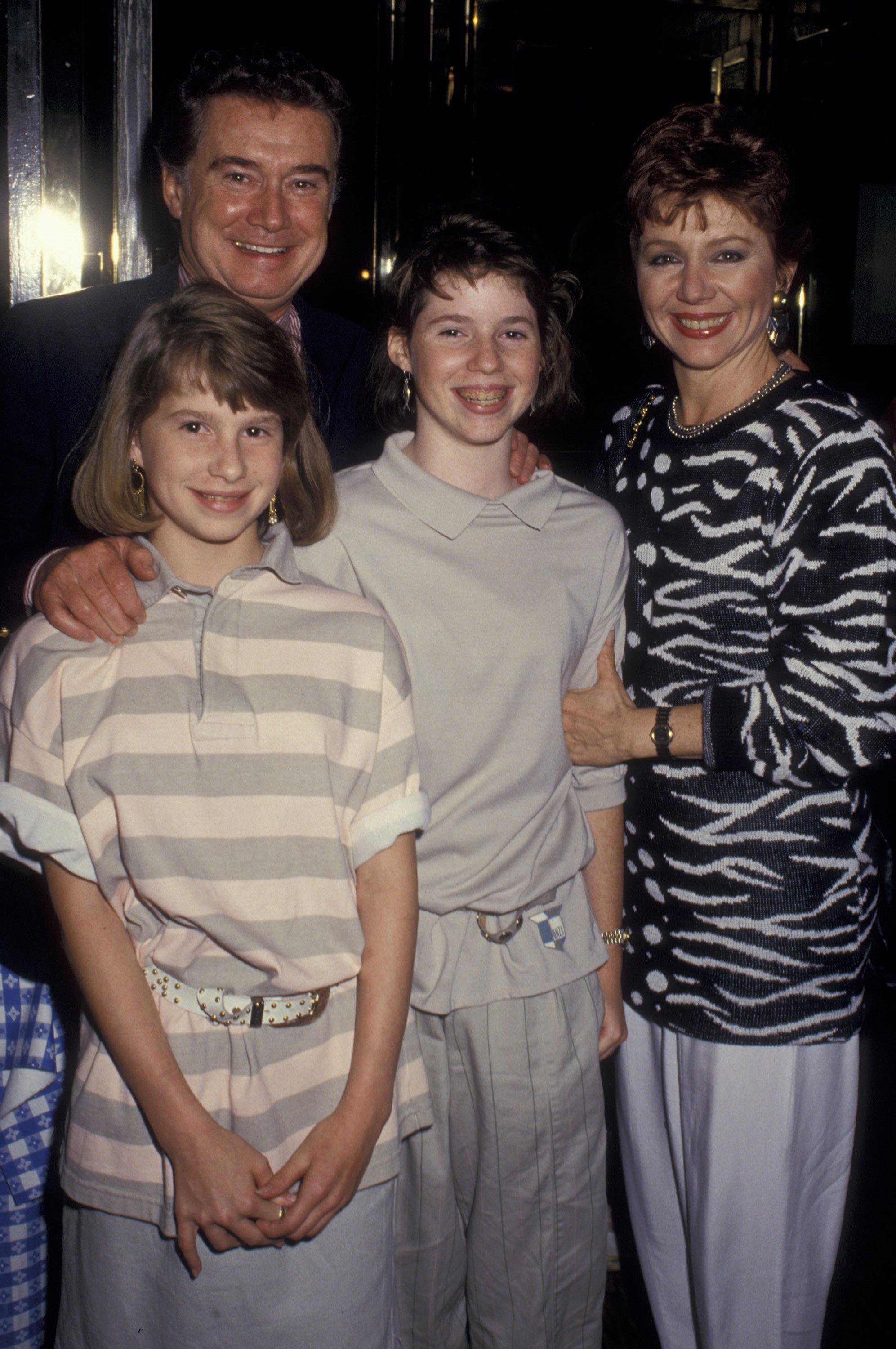 Regis and Joy Philbin with daughters Joanna and Jennifer attend the premiere of "The Monster Squad" in New York City on June 3, 1987 | Photo: Getty Images
ACTING CREDITS AND TV APPEARANCES
Joy's television credits include roles in popular comedy series such as "The Office" and "Parks and Recreations." Fans might have also caught her in an episode of "Hope and Faith" and in "Mad About You."
She also appeared as herself in the hit comedy film, "Miss Congeniality 2." She has visited several talk shows, including "The Late Show with David Letterman" and "Rachel Ray."
HOBBIES THE COUPLE SHARE
Regis' most well-known hosting gigs was on ABC's "Live with Regis and Kathie Lee." Occasionally, though, Joy would fill in for co-host Kathie Lee Gifford when the latter could not work.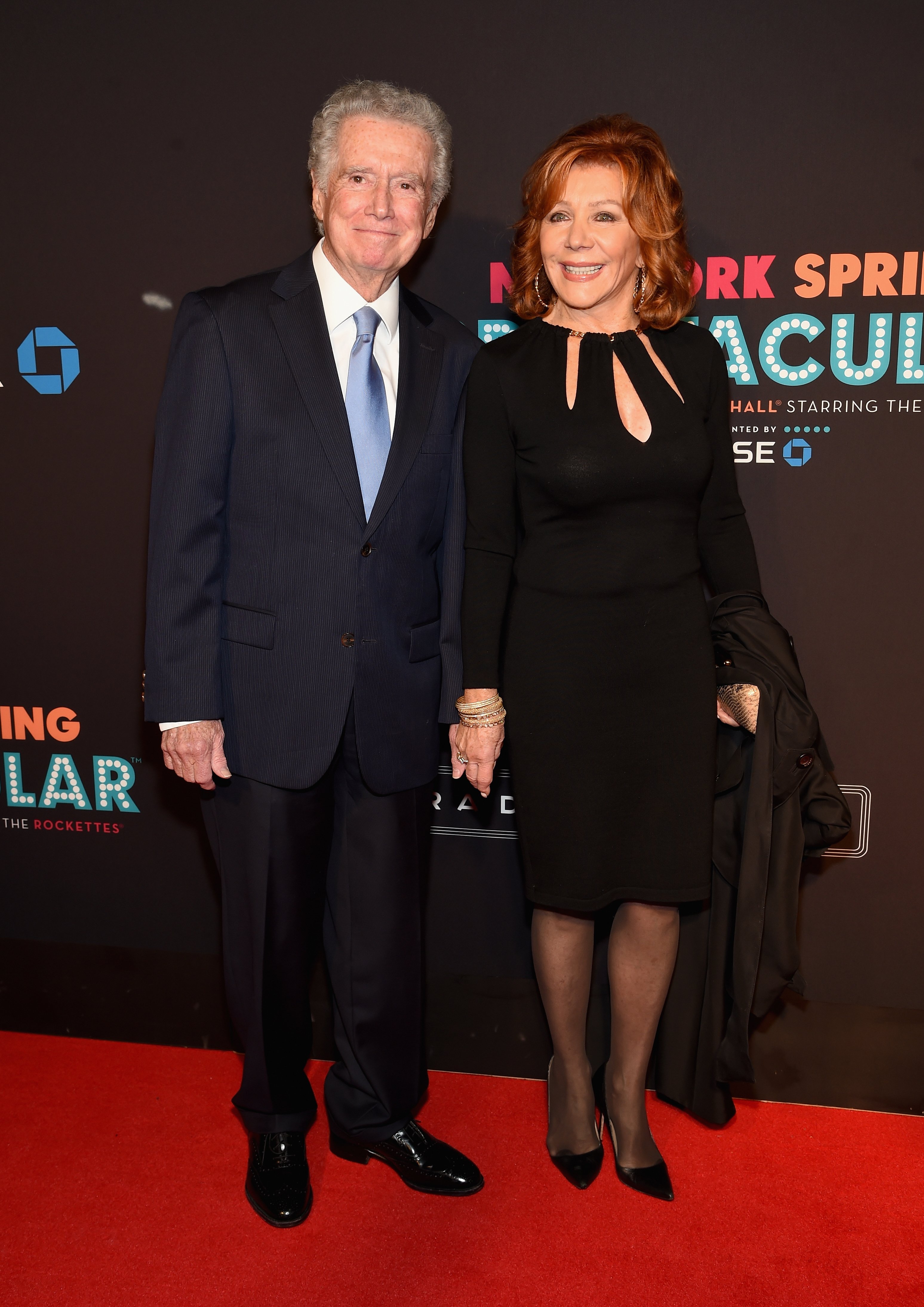 Regis and Joy Philbin attend the New York Spring Spectacular in New York City on March 26, 2015 | Photo: Getty Images
In addition to both being tv personalities, Joy and Regis share hobbies like playing tennis together and making music at the studio. In 2015, the pair performed at Foxwoods.
SECRET TO THEIR MARRIAGE
The couple's love story is truly one to be admired. One Closer Weekly source said of Regis that he "worships the ground Joy walks on." The two celebrated their 50th anniversary on March 1, 2020.
Regis was once asked what the secret is to their long-lasting union. He joked: "What is the secret, Joy? My fear of you?" Meanwhile, Joy pointed to Regis' ability to keep things fresh and make life fun.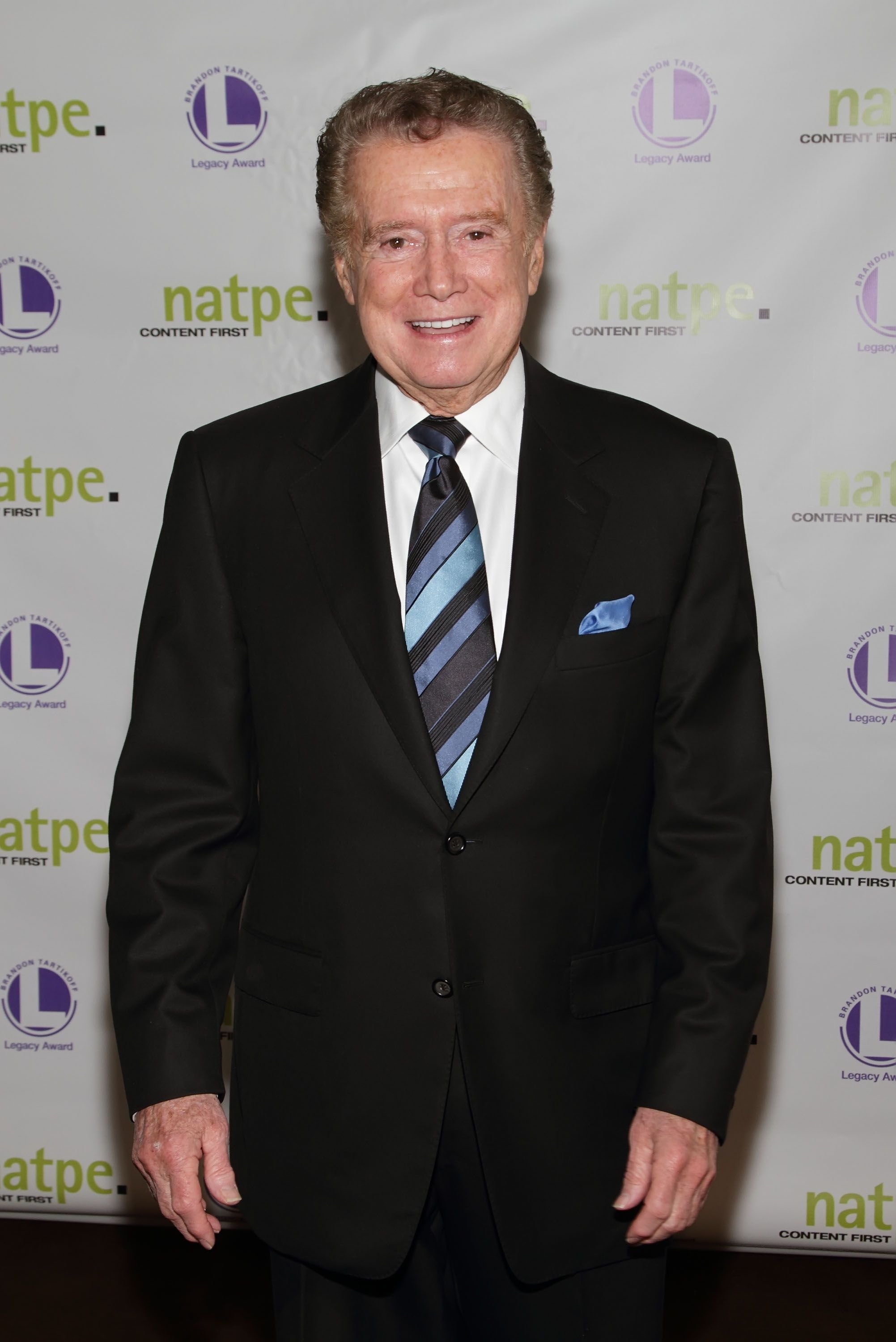 Television host Regis Philbin a the 8th Annual NATPE Brandon Tartikoff Legacy Awards at Fontainebleau Miami Beaci in Miami Beach, Florida | Photo: Alexander Tamargo/Getty Images
REGIS AND GIFFORD'S TV CHEMISTRY
One other woman who might understand that is Regis' former co-host, Gifford. "Live" fans might remember how the pair connected exceptionally well whenever they were in front of the morning show cameras.
The original pairing adopted a no-holds-barred style of hosting back in the 90s. Almost nothing was off-limits for the two, and their rawness simply added to their charm.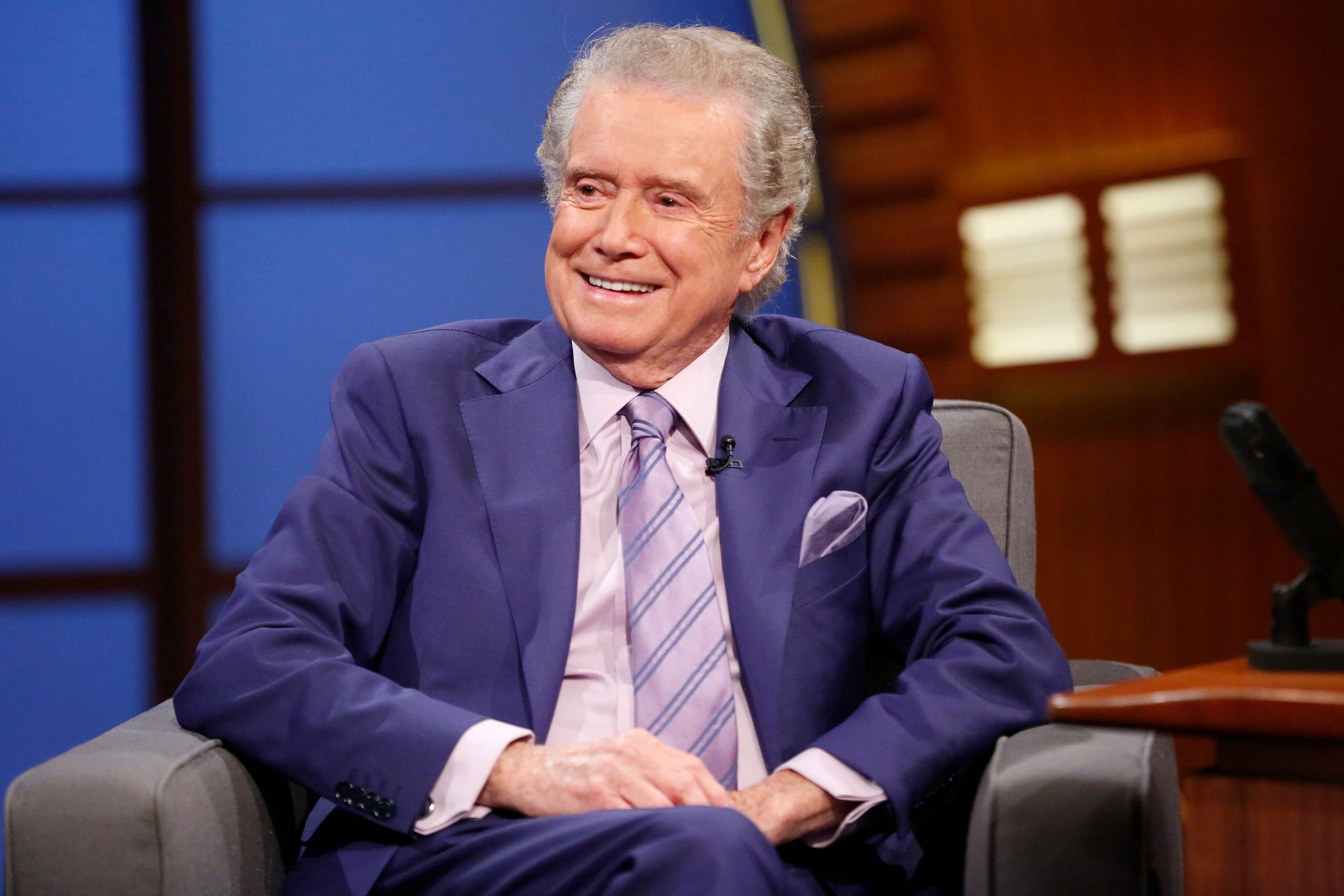 Regis Philbin during an interview on "Late Night with Seth Meyers" on July 16, 2014 | Photo: Lloyd Bishop/NBCU Photo Bank/NBCUniversal/Getty Images
Joy once addressed her husband's down-to-earth conversational style, saying, "There have been times that I have literally screamed at the TV." Our heart goes out to her amid the loss.
Please fill in your e-mail so we can share with you our top stories!