Regis Philbin Was a Proud Father of 4 Kids — Meet the Legendary TV Host's Family
Regis Philbin was an iconic television personality who recorded several achievements in his career. His greatest achievement, however, remains his four beautiful children whom he much adored. 
 Regis Philbin is arguably one of the most iconic talk show hosts of his time, and he is most famous for hosting "Live! With Regis & Kelly" and the popular game show, "Who Wants To Be A Millionaire?"
Throughout his career, Philbin received several awards and accolades, but despite all of these, his greatest pride was being a father to his four kids. Here's a look into their lives.
Remembering Regis Philbin's Life and Career in Photos​ https://t.co/hTTaXs2hpE

— People (@people) July 25, 2020
 AMY PHILBIN
Philbin welcomed his daughter, Amy Philbin, in 1961 — making him a father for the first time. Amy was born to Philbin and his then-wife, Catherine "Kay" Faylen whom he got married to in 1955.
Although Amy has led a private life and many details about her are not known, she is reported to have once pursued a career in music.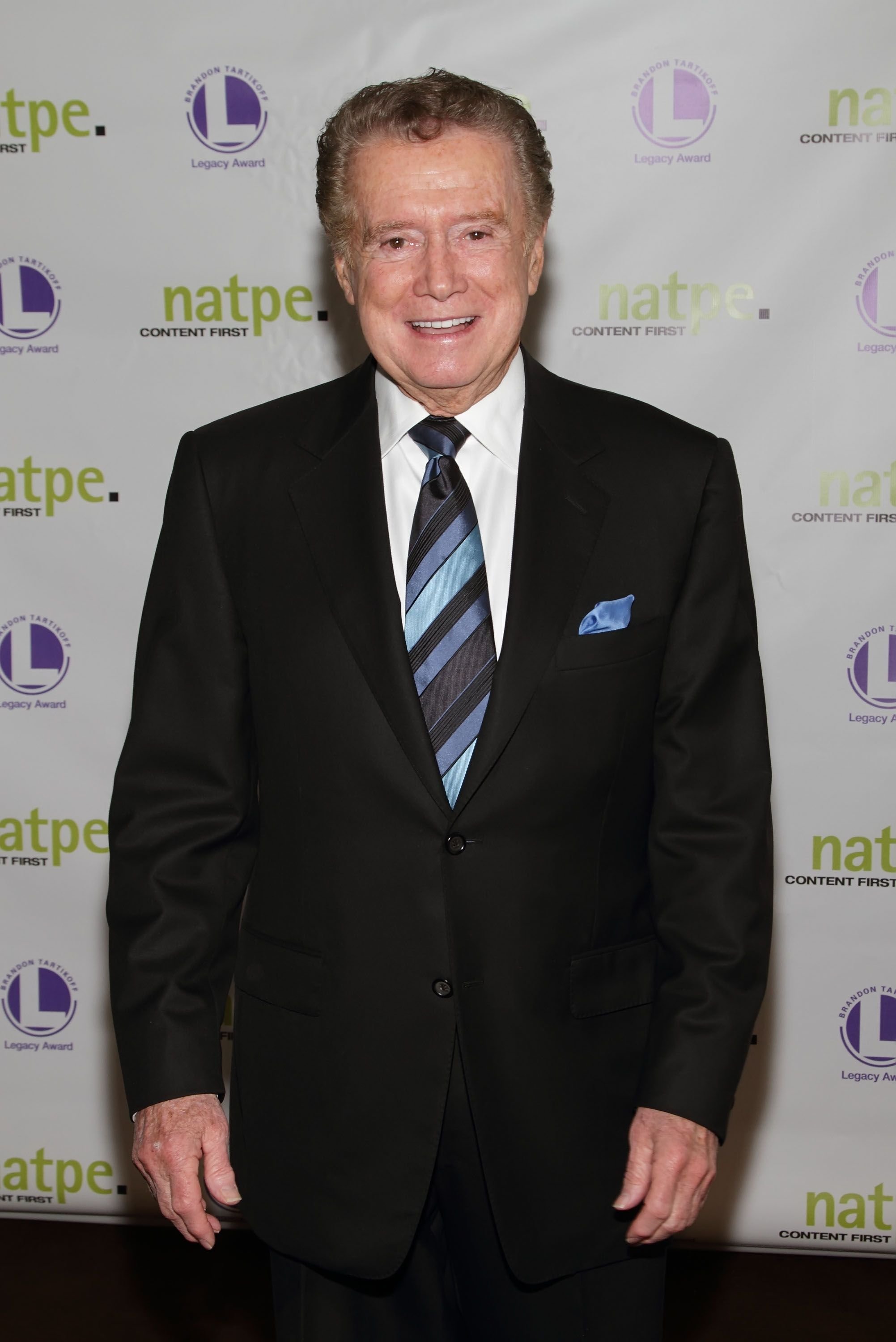 DANIEL PHILBIN
Nearly six years after the birth of Amy, Philbin and Faylen welcomed their son, Daniel Philbin, in 1967. A year after Daniel's birth, the couple ended their union after 13 years.
Sadly, Daniel used a wheelchair for most of his life due to a spinal cord birth defect, and just like his sister, he led a private life. Daniel's health condition was so severe that he had his two legs amputated with the hope that his condition would improve.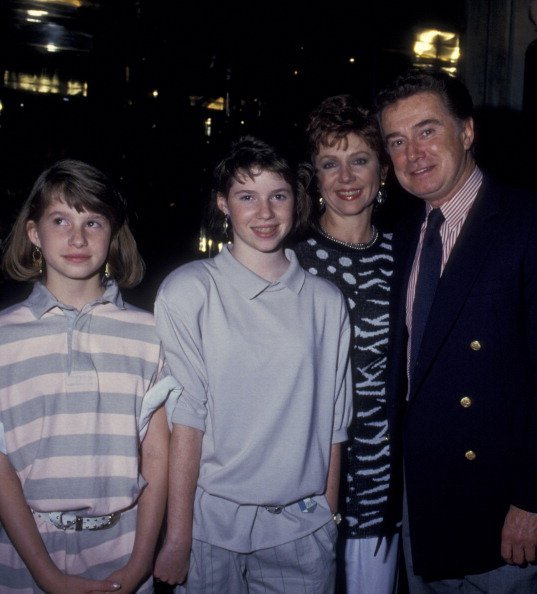 Despite the setbacks, Daniel, however, led an inspiring life. By the age of 37, he was among the 16 disabled people honored by the Department of Defense for his contributions during the September 11 terrorist attacks. 
In 2014, Daniel passed away at the age of 47, from natural courses, and although he was believed to have been estranged from his father at some point, the two reportedly got their relationship back on track years before Daniel died.
JOANNA PHILBIN
Following his divorce from his ex-wife, Philbin found love again and married his current wife of almost fifty years, Joy Philbin, in 1970. Three years after their wedding, the couple welcomed their first daughter, Joanna, who was born in Los Angeles but raised in New York.  
Joanna earned a Bachelor's degree from Brown University and then went on to bag a Master's degree at the University of Notre Dame. Presently, Joanna is a successful author who is the brain behind books such as "Rules of Summer" and "Since Last Summer."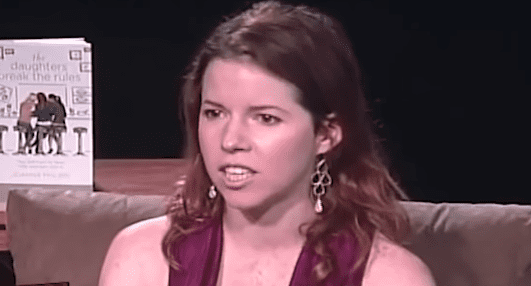 J.J PHILBIN
In 1974, Philbin and Joy welcomed their last daughter, Jennifer Joy, who is often referred to as J.J. J.J followed in her father's steps, and today, she doubles as a producer and a screenwriter with her best-known work being the series, "The O.C."  
J.J is also currently married to producer Michael Schur, with whom she shares son William and daughter Ivy Elizabeth. Together, J.J and Schur have made a name for themselves as one of Hollywood's power couples.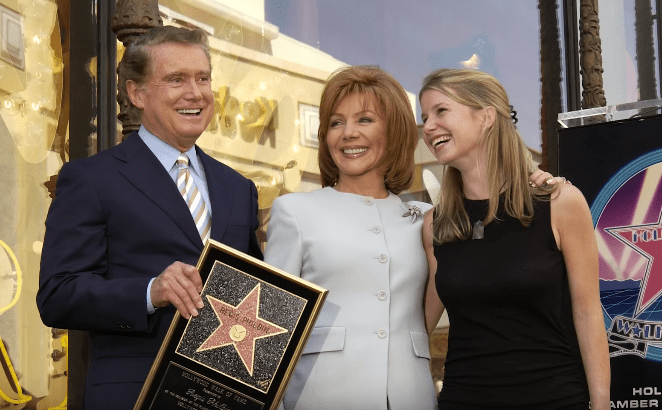 On July 24, Philbin sadly passed away at the age of 88, and according to his family, he died from natural causes.
Throughout his career, which extended through six decades, Philbin recorded many memorable memories, including a star on the Hollywood Walk of Fame.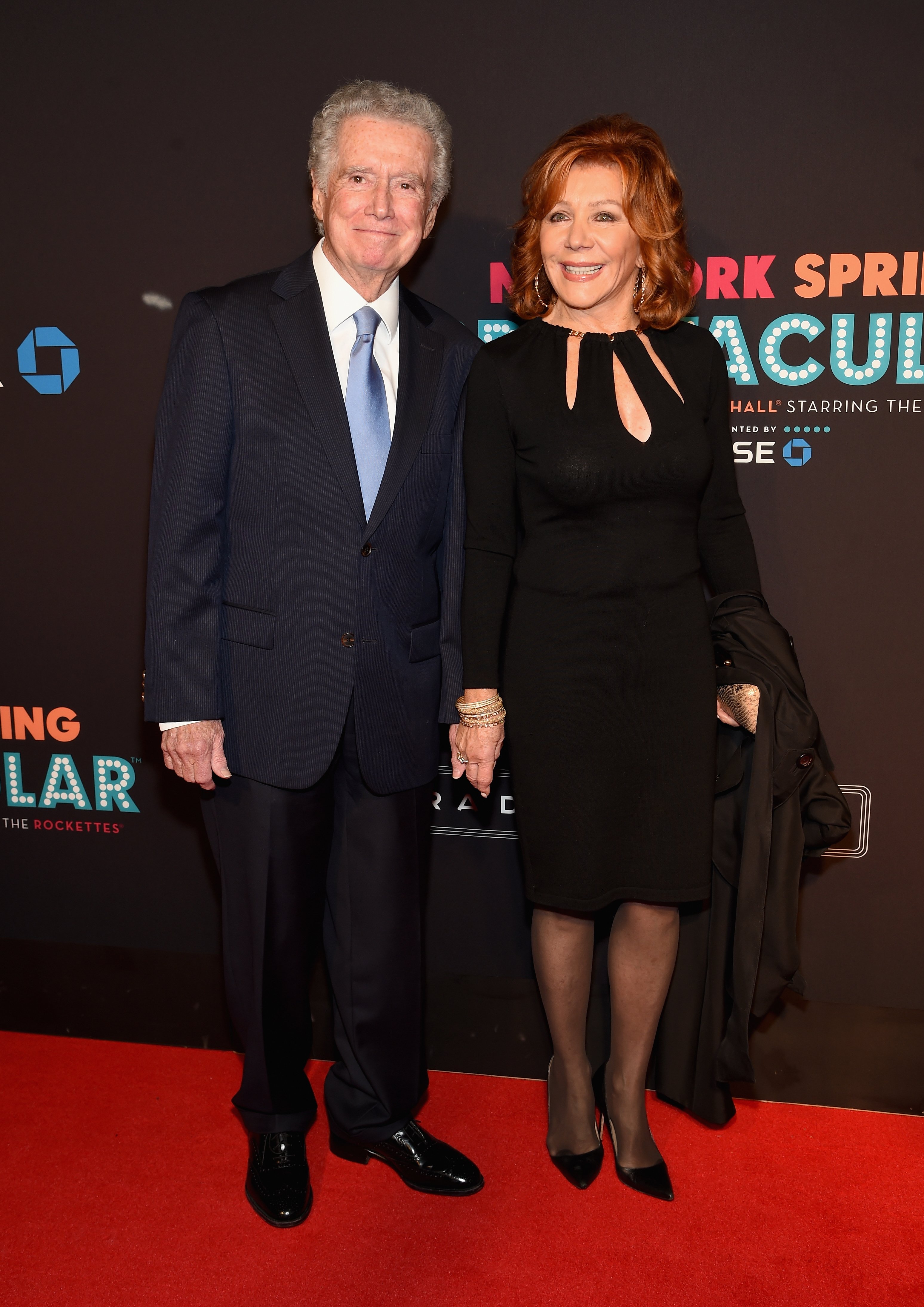 Outside of his career, Philbin, however, made a name for himself as a committed family man who recorded great success at parenting.
 In addition to sharing an unmatchable bond with his kids, Philbin was said to have adored his wife, Joy, till the very end. 
With their marriage lasting through five decades, there is no doubt that Joy and Philbin shared a beautiful love story. Indeed, Regis Philbin will be greatly missed, and his legacy lives on.