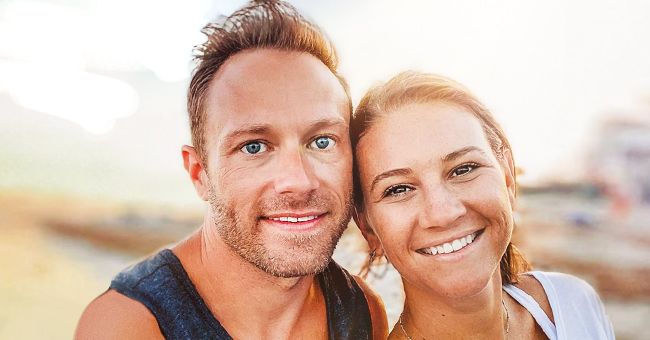 instagram.com/itsabuzzworld
Adam and Danielle Busby Are Radiant as They Share Sweet Photo with Quints Wearing Face Masks
Adam and Danielle Busby recently shared a photo of themselves with their quintuplets, and while they're all wearing masks, their smiles can be seen in their eyes.
The July 27 photo, which has amassed more than 100,000 likes in a day, came with the caption: "I promise we are smiling."
It's clear that the "OutDaughtered" stars are not letting the current pandemic dampen their spirits. In fact, they recently had a blast celebrating the quintuplets' 5th birthday at home, as reported by PEOPLE.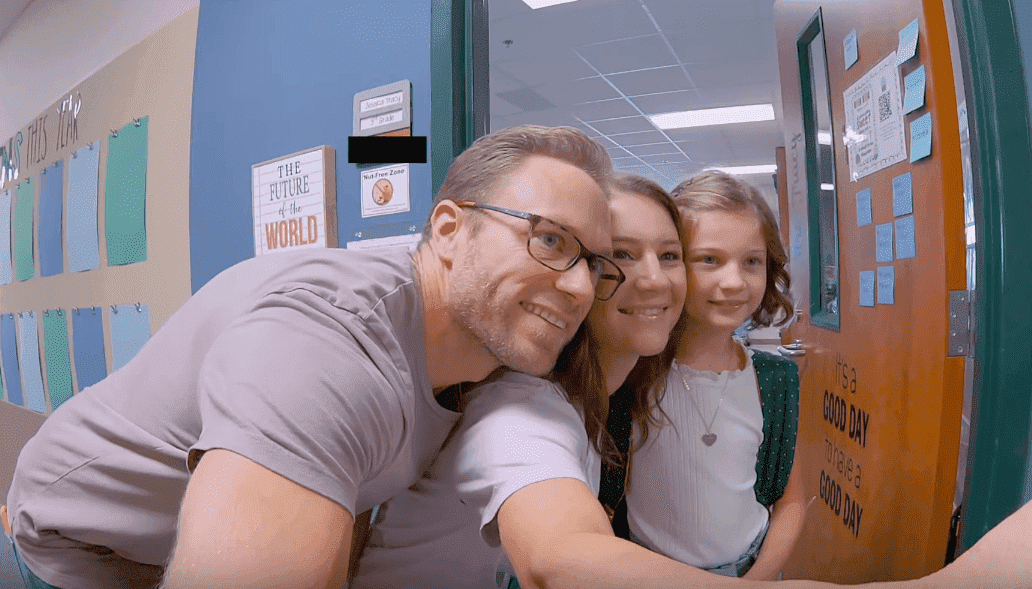 Adam, Danielle, and Blayke Busby taking a selfie at a school. | Photo: YouTube/It's a Buzz World
The family has taken their fans inside their home affairs amid the COVID-19 outbreak. Adam, 36, and Danielle, 38, self-recorded a whole episode chronicling the family's ups and downs as they cope with the stay-at-home orders.
Season 7 of the TLC show premiered on June 2, allowing fans to continue following the family amid the pandemic.
Not only did they celebrate the quintuplets' 5th birthday, the family also had a simple party at home for Blayke's 9th birthday. The family had to cancel large parties due to the advisories against mass gatherings.
But Adam and Danielle still made sure to make the birthdays special, preparing sweet treats for their children and calling loved ones on FaceTime.
Although they remain grateful, Danielle also could not help but feel a little disappointed. She said: "You want to give your kids the world, and right now, we can give them a cupcake." She revealed that many of the supplies she ordered for the family never came.
The family of eight have been keeping their fans updated with their home redesign project.
Another family milestone that they celebrated under lockdown was Adam and Danielle's 14th wedding anniversary. Danielle marked the special day with a sweet post on Instagram.
With the pandemic creating drastic changes in most people's life routines, Adam and Danielle sat their children down to explain what was going on, as reported by PEOPLE.
Simplifying the situation, Danielle told their children that there is a germ currently spreading from person to person, and that this spread happens when a person coughs or does high five.
Meanwhile, Adam filed little Hazel as she explains proper hand-washing in an adorable manner. The family recently moved into a new home after their old one became infected with molds. They are renting a temporary home, which is reportedly only 10 minutes away from their old home.
The family of eight have been keeping their fans updated with their home redesign project. Recently, they were all hands on deck for their kitchen remodeling project, as reported by Good Housekeeping.
But they are not indoors all the time. The family can also bee seen in their social media updates enjoying bonding moments in their outdoor area.
The family has also been showing love for their fellow TLC reality stars. As reported by Cheat Sheet, Adam commented on how adorable Jinger Duggar's 2-year-old daughter Felicity is in a photo shared by the "Counting On" star on social media.
Jinger and her husband Jeremy Vuolo welcomed the little girl in July 2018. The couple have been keeping their fan updated about Felicity, beginning when she was still in Jinger's womb.
Please fill in your e-mail so we can share with you our top stories!