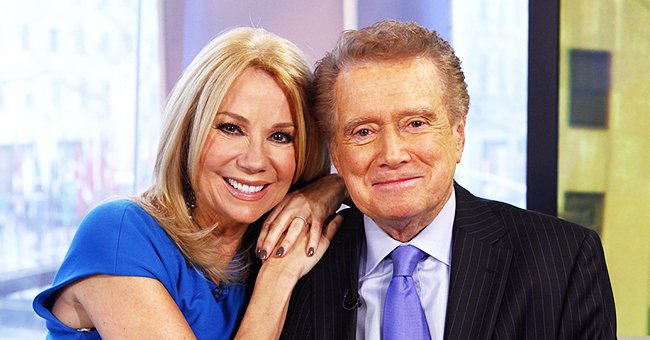 Getty Images
Kathie Lee Gifford Saw Regis Philbin Two Weeks before His Death — Inside Their Final Meeting
On-screen personality and former "Today" show co-host Kathie Lee Gifford, 66, shared a heart to heart conversation about her last time with her former partner and iconic TV star, Regis Philbin.
Philbin recently passed away a few months to when he would have clocked 89. His achievements on-screen made him a force to reckon with.
Over the years, the deceased and Gifford formed an indestructible bond, first, they were on-screen buddies, who shared genuine friendship. They went on to create epic TV contents for their fans and continued their relationship off-screen.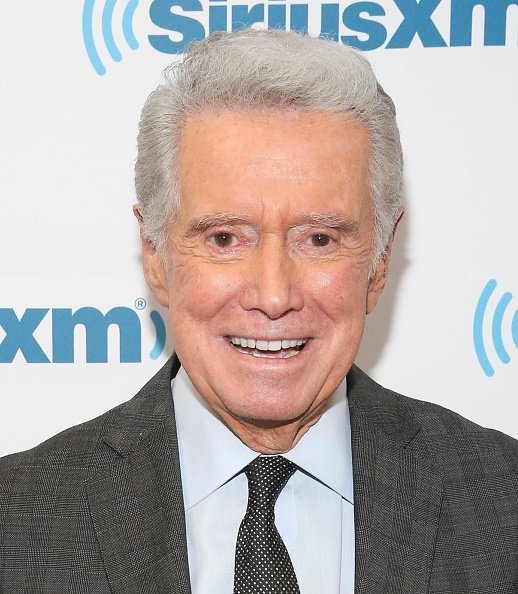 Regis Philbin at SiriusXM Studios on October 3, 2017. | Photo: Getty Images
Last week, Gifford engaged in a little chat with three co-hosts of the "Today" show, reflecting on her previous meeting with the former actor and co-host.
The 66-year-old explained that their close-knit relationship was not only on camera but off-screen, and that they hung out multiple times.
This time when she scheduled lunch with him and his wife, Joy, she could, however, tell that he looked fragile and was failing. Gifford said:
"I saw Reg get out of the car with Joy, and I sensed much more fragility in him than I'd seen....Because he was failing, I could tell."
After the conviction that something tragic may happen to her friend due to his glaring deteriorating state, she received news of his passing.
Still, the former "Today" host reached out to the deceased's family by visiting them and ensuring that they have a private family moment when the need arose.
During his lifetime, Philbin also established that he enjoyed working with Gifford.
Gifford explained that she lost her husband, Frank, with whom she shared two kids, about five years ago, so understanding a private grieving moment was not difficult.
This ultimately shaped the way she related to Joy and the entire Philbin family after their loss. The "Live with Regis and Kathie Lee" stars continued to groom their relationship even after their fifteen years on television as co-hosts.
They were friends for about 35 years, and it stemmed from their like-mindedness when it comes to humor and working together.
A news outlet reported that the 66-year-old once referred to the deceased as her "doppelganger," and "creative equal." During his lifetime, Philbin also established that he enjoyed working with Gifford.
Apart from her on-screen life and exciting personality, which allowed the existence of a genuine friendship, Gifford is a mother of two kids, son, Cody, and daughter, Cassidy Gifford.
Her children seem to be her biggest fan, and they have appeared on a live show to speak highly of their mother and her on-screen accomplishments.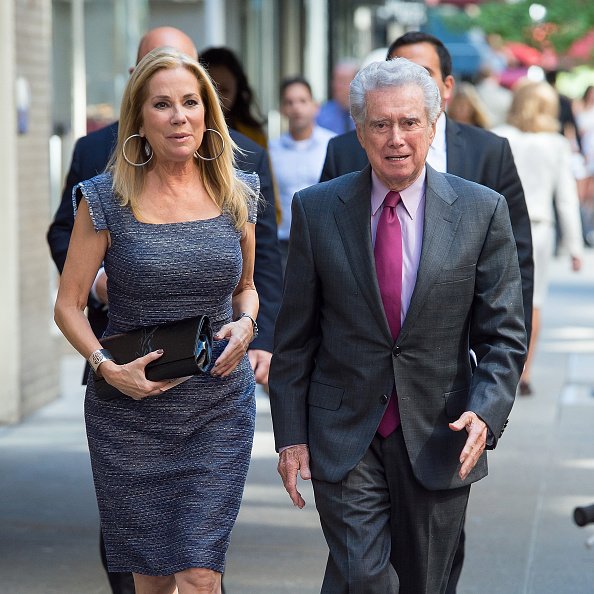 Kathy Lee Gifford and Regis Philbin are seen in Midtown on September 23, 2015 in New York City. | Photo: Getty Images
Philbin's life impacted several people, and they have a lot to say about him. He is set to be buried at Notre Dame, where he schooled as a University student.
Notre Dame's President mentioned that his legacy would be upheld forever, as his time on TV influenced millions. He is survived by his wife, Joy, and four kids, two of which were from his first marriage with Kay Faylan.
Please fill in your e-mail so we can share with you our top stories!