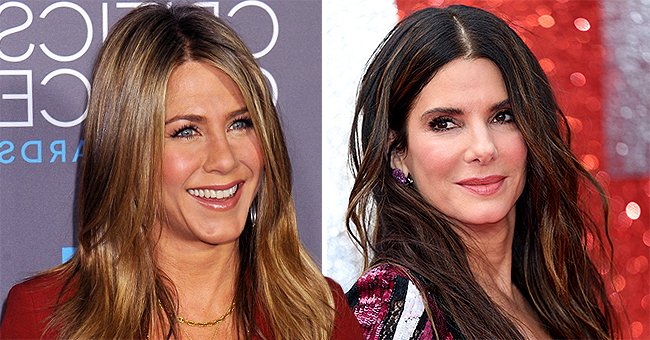 Getty Images
How Sandra Bullock Practiced Social Distancing at Her Birthday Celebration as Shared by Jennifer Aniston
On Sunday, July 26, veteran actress Sandra Bullock turned 56. Her longtime friend, Jennifer Aniston, took to her Instagram story to give fans a preview of the social distance-compliant celebrations.
Since the beginning of the year, several cities across the world have been forced into a compulsory lockdown and authorities urging citizens to practice social distancing due to the new coronavirus pandemic.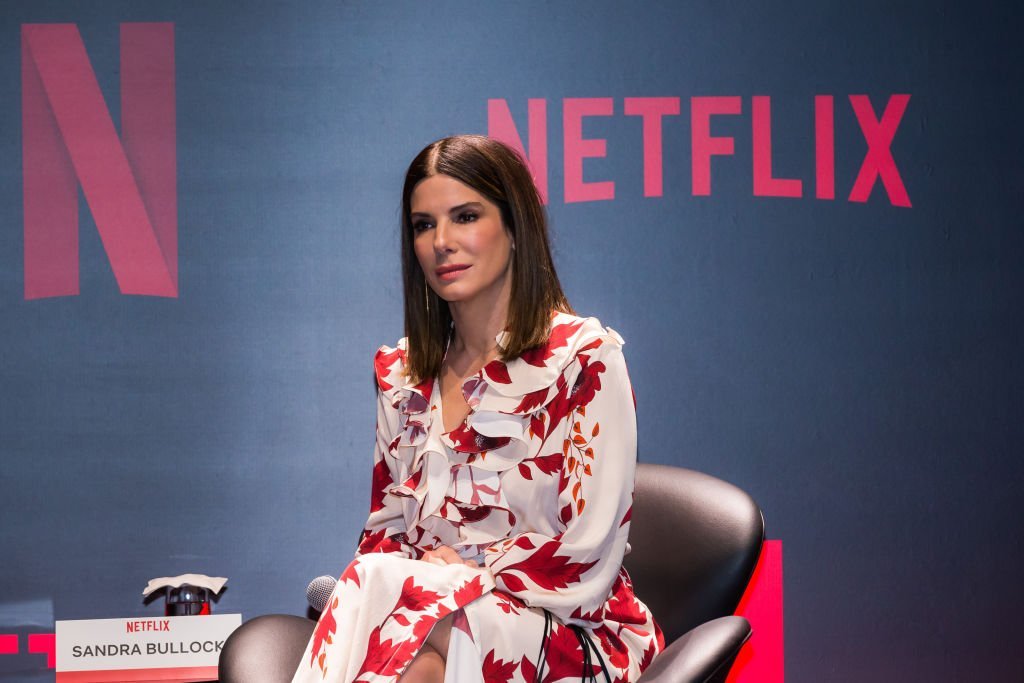 Sandra Bullock attends the Netflix "Bird Box" Press Conference | Photo: Getty Images
The global pandemic has dampened several celebrations, including weddings and birthdays, with some of these events postponed indefinitely. However, this was not the case on Sunday, July 26, as iconic actress Sandra Bullock celebrated her 56th birthday.
Bullock marked the special day with a carefully planned socially distanced party with friends like Jennifer Aniston, Sarah Paulson, Holland Taylor, Lisa Kudrow, and Courteney Cox.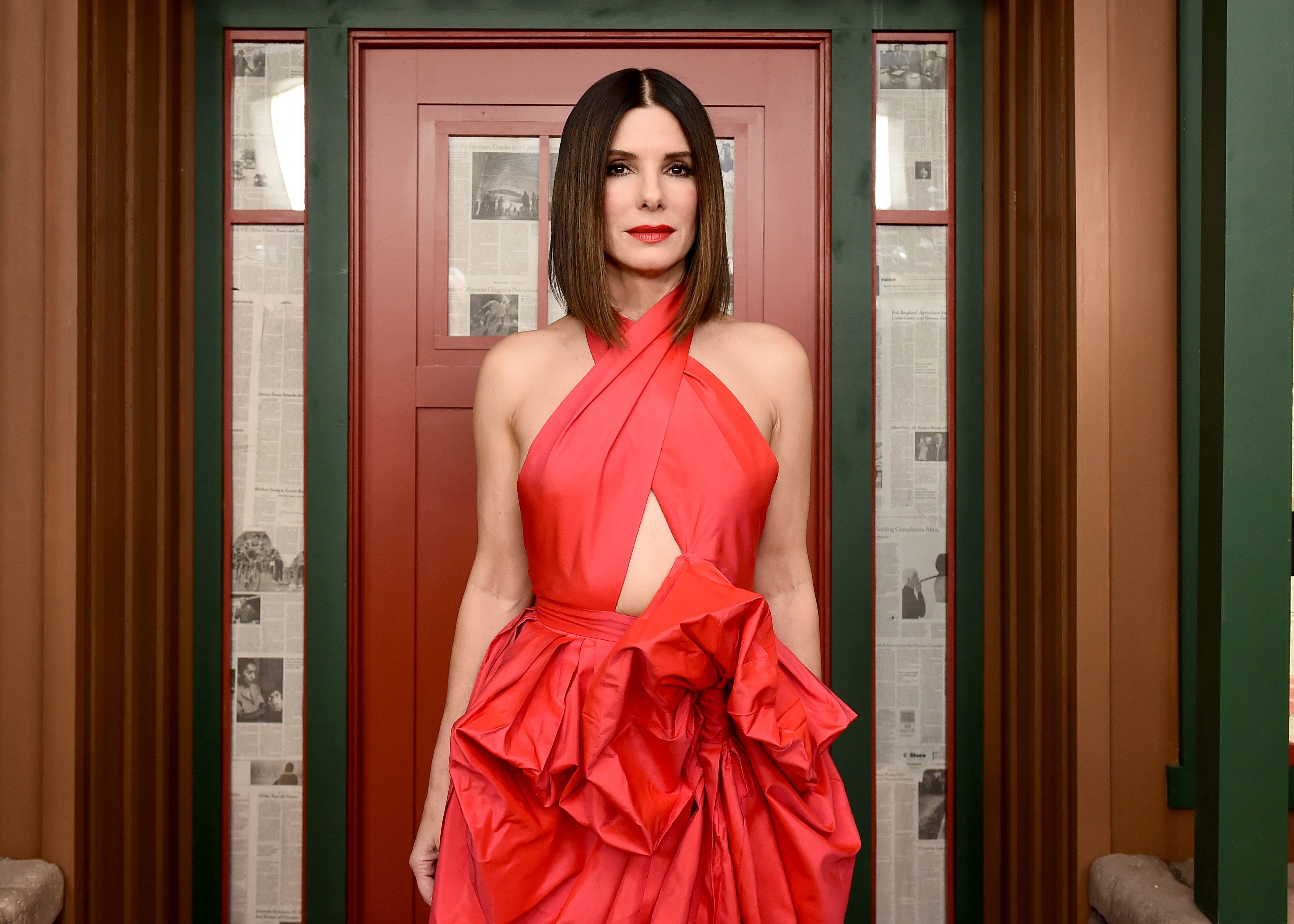 Sandra Bullock at the screening of "Birdbox"| Getty Images
Talented actress Jennifer Aniston took to her Insta stories to share a cute picture of the girls having a good time but keeping a reasonable distance from one another. The "Friends" star captioned the snap writing:
"Celebrating our girl properly distanced with so much love. HAPPY BIRTHDAY SANDY WE LOVE YOU!!!"
In the picture, the famous ladies wore facemasks, while they were seated outdoors. The hugely successful friends appeared in good spirits, and they all seemed to be having a good time.
Sarah Paulson, 45, who became close friends with Bullock after making the Netflix hit movie, "Bird Box," together, also took to her Instagram story to share pictures from the celebrations.
Jennifer Aniston and Sandra Bullock were introduced several years ago by a mutual friend, Tate Donovan, whom they both dated.
One person who was conspicuously missing from Sandra Bullock's birthday pictures was her boyfriend, Bryan Randall. Nothing much can be taken from his absence from the photos, as the duo remains one of the most admired in Hollywood.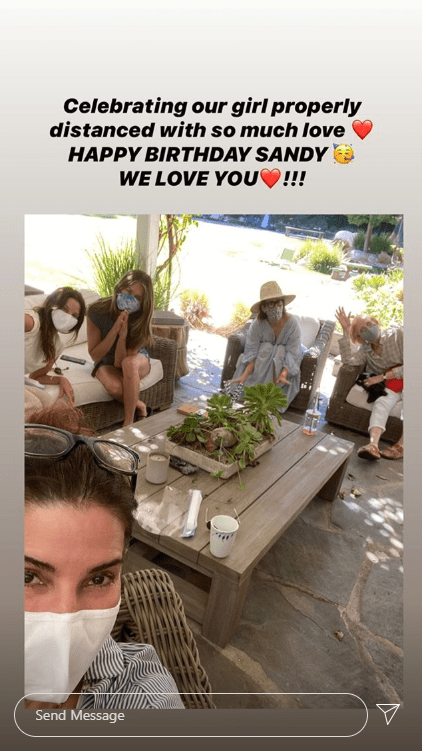 Sandra Bullock poses with Jennifer Aniston and friends at her birthday celebration. | Photo: Instagram/jenniferaniston
The pair has been together since 2015 and share a strong bond that their close friends can almost swear they secretly tied the knot. While speaking about their relationship, an insider told Closer Weekly:
"...Bryan won't take off his wedding band because in his eyes he's committed to the woman he loves. And he sees himself as married to Sandra."
Meanwhile, the friends also took the opportunity to talk about the upcoming elections. Jennifer Aniston, 51, and Kudrow took the time to urge their fans to register for the polls.
Aniston, who joined Instagram in October 2019, has used the picture-sharing app to urge her fans to follow the social distancing guidelines amid the novel coronavirus pandemic.
Jennifer Aniston and Sandra Bullock were introduced several years ago by a mutual friend, Tate Donovan, whom they both dated. The pair have remained friends ever since, and their relationship has blossomed over the years.
Sandra Bullock and her friends make up some of the most influential personalities in the entertainment industry, and it is fantastic to see them still carrying on actively despite several years of friendship.
Please fill in your e-mail so we can share with you our top stories!