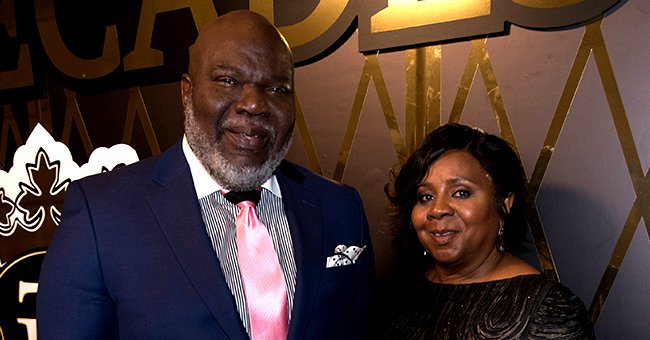 Getty Images
TD Jakes' Wife of 38 Years Is a Gifted Writer — Key Facts about Serita Jakes

Serita Jakes shares several similarities with her husband, Bishop T.D. Jakes, including being a speaker and author. Here are a few things about the preacher's wife.
Serita Jakes is a star in her own right, gaining success as an author and speaker like her husband, Thomas Dexter Jakes, a well-known bishop of The Potter's House.
She serves in the same megachurch as her husband as the executive director of women's and children's affairs. Here's a look at her life and career.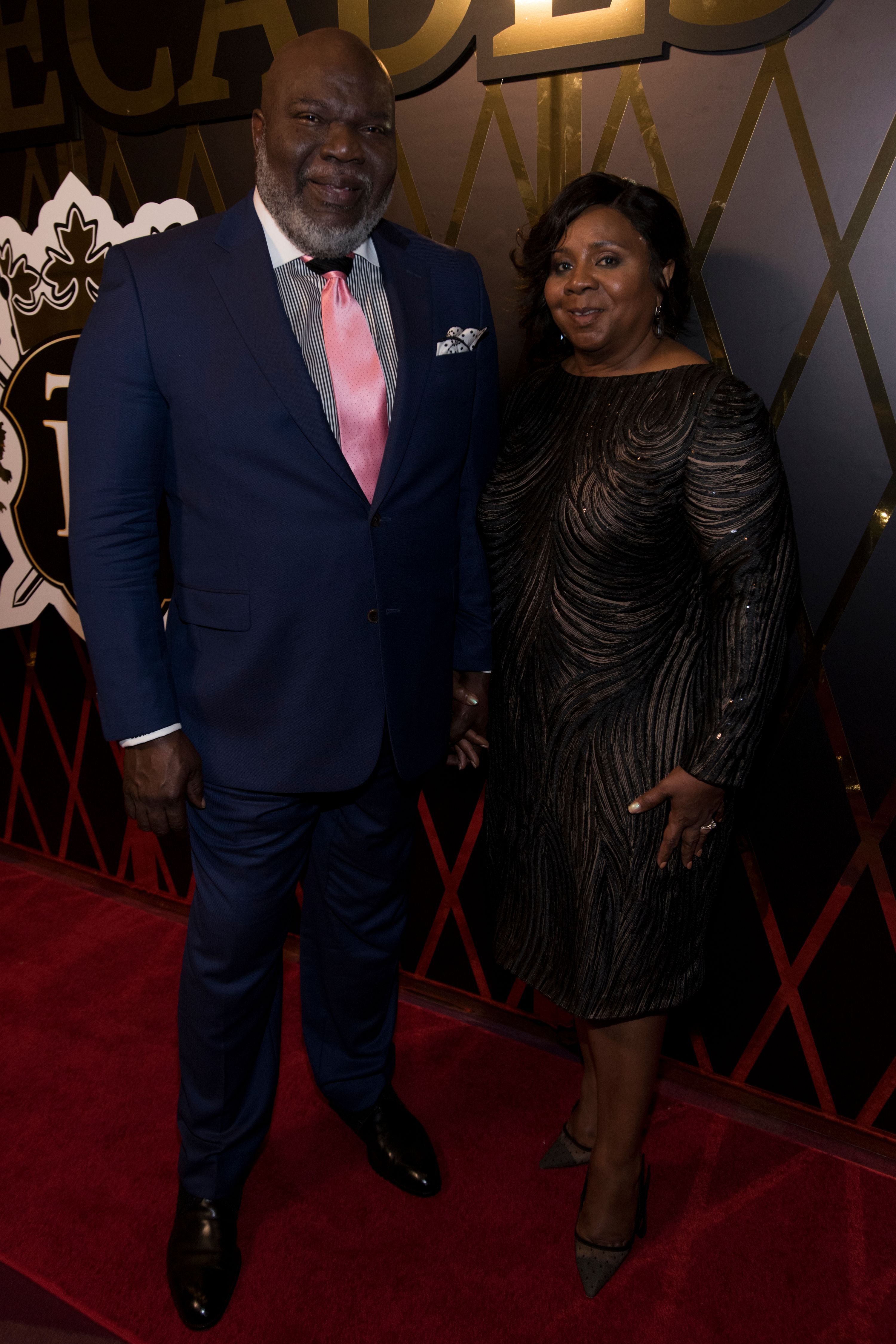 Bishop T.D. Jakes and his wife Serita Jakes pose for a photo at Bishop T.D. Jakes' surprise 60th birthday celebration at The Joule Hotel on June 30, 2017 in Dallas, Texas. | Source: Getty Images
HER EXPERIENCE WITH BULLYING
Serita, born in 1955, was a victim of bullying and struggled to find a sense of belongingness with her college peers. In hopes of being part of a crowd, she began experimenting with marijuana, alcohol, and sex. She recalled:
"I got in with the wrong crowd and started doing their thing, which I thought was my thing, and it was too fast for a little ole country girl like me."
She later entered a relationship with an abusive man who pointed a gun to her head, threatening to pull the trigger. After her traumatizing experience, she changed her life and had herself baptized.
LIFE AS AN AUTHOR
Apart from being busy with Church, Serita is an author with several published books which became quite popular.
Apart from her career, Serita is a happily married woman and a mother of five children whom she shares with T.D. Jakes.
She wrote "Beside Every Good Man," "The Princess Within: Restoring the Soul of a Woman," and "The Princess Within for Teens: Discovering Your Royal Inheritance."
THE POWER OF PRAYER
Living a busy life with several responsibilities can be overwhelming but the Bishop's wife lifts all she has to the Lord and believes everything can be done with prayer. She said:
"All of those gifts and off-shoots of the hats I wear come from the character that He's placed inside of me, and I can only give what He's given me."
HAPPILY MARRIED
Apart from her career, Serita is a happily married woman and a mother of five children whom she shares with T.D..
The couple often shares their love for each other on social media, including an anniversary post where the bishop called his wife an immense blessing.
Serita also praised her husband in a recent post where she said: "When I think about a father's love, I can't help but think about my husband."
Please fill in your e-mail so we can share with you our top stories!