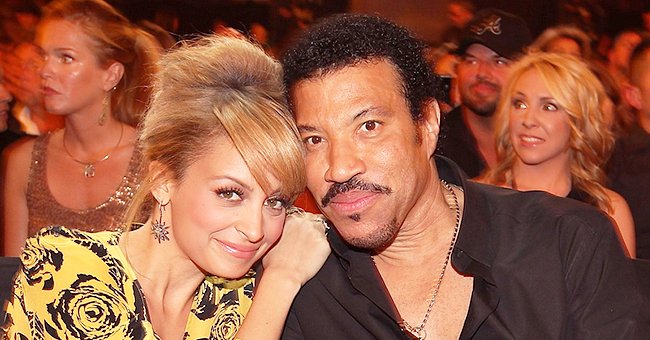 Getty Images
Lionel Richie Adopted His Eldest Daughter – Inside Nicole Richie's Adoption Story
When Nicole Richie rebranded herself a fashion designer, she credited Lionel Richie and his then-wife Brenda for the transformation. Seven years later, she celebrated being on a trip with both for the first time since they officially became her parents.
In December 2017, Nicole Richie marked the first trip she had with her mom Brenda and dad Lionel since she was nine years old - the age the celebrity couple officially adopted her.
In a humorous clip recorded while they all attended an event together, Nicole caught the former married couple off guard when she asked them about their extra-curricular activities for the evening. Sweetly, she captioned the funny clip:
"The last time I was on a trip with both of my parents, they were married & I was 9. But we're back, & so far it's pretty chill."
Born Nicole Camille Escovedo, the fashion designer first tambourine-d her way into Lionel Richie's heart the first time he laid eyes on her backstage.
Four years old at the time, Nicole's mom, Karen Moss, worked as Sheila E's assistant (Nicole's aunt), while her father, Peter Michael Escovedo, worked as a musician that toured with Lionel Richie.
That particular day, Nicole's biological parents had taken her with to work, and when Lionel Richie heard her play the tambourine, she made a lasting impression.
When it came to light that Nicole's biological parents struggled to take care of her financially, Lionel and Brenda offered to help them out.
And so Nicole went to live with the Richie's until they could come up with a workable solution, which ended up being her legal adoption at the age of nine when she also took on their last name. Not long after legally becoming a part of the family, it legally split up again when Lionel and Brenda divorced.
With unique circumstances come unique experiences. Despite her adoptive parents being famous, and them getting a divorce during her childhood, she is grateful for the life they gave her, as she reportedly added during an interview, "Looking back, I think I had a wonderful childhood."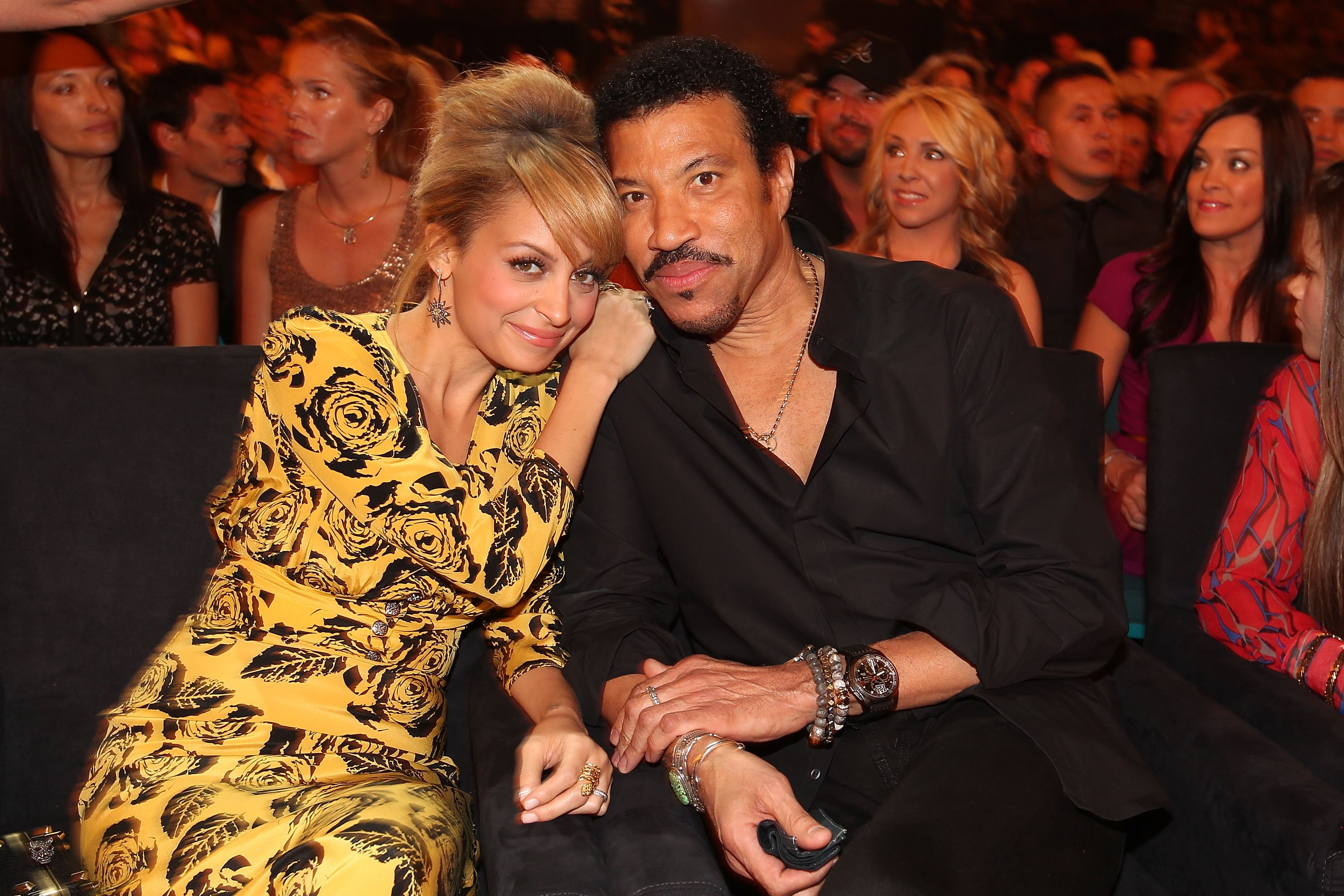 Nicole Richie and Lionel Richie attend Lionel Richie and Friends in Concert on April 2, 2012, in Las Vegas, Nevada. | Source: Getty Images.
Brenda and Lionel Richie were married for eighteen years before their marriage ran on the rocks in 1993. Both attended Southern Normal School, Tuskegee Univerisity where it is said that the pair first met.
In 1974, Brenda graduated from the university with a degree in social work, and she married the legendary singer the following year.
Please fill in your e-mail so we can share with you our top stories!