Rebel Wilson Is the Spitting Image of Her Mother — Glimpse into the Actress' Family
Talented actress Rebel Wilson is mostly known for her hilarious roles over the years. However, Rebel Wilson is also committed to her family and is especially close to her mother, with whom she bears a significant resemblance.
Multi-talented actress Rebel Wilson has been an active player in the entertainment industry since the early 2000s, with several movie and television credits to her name.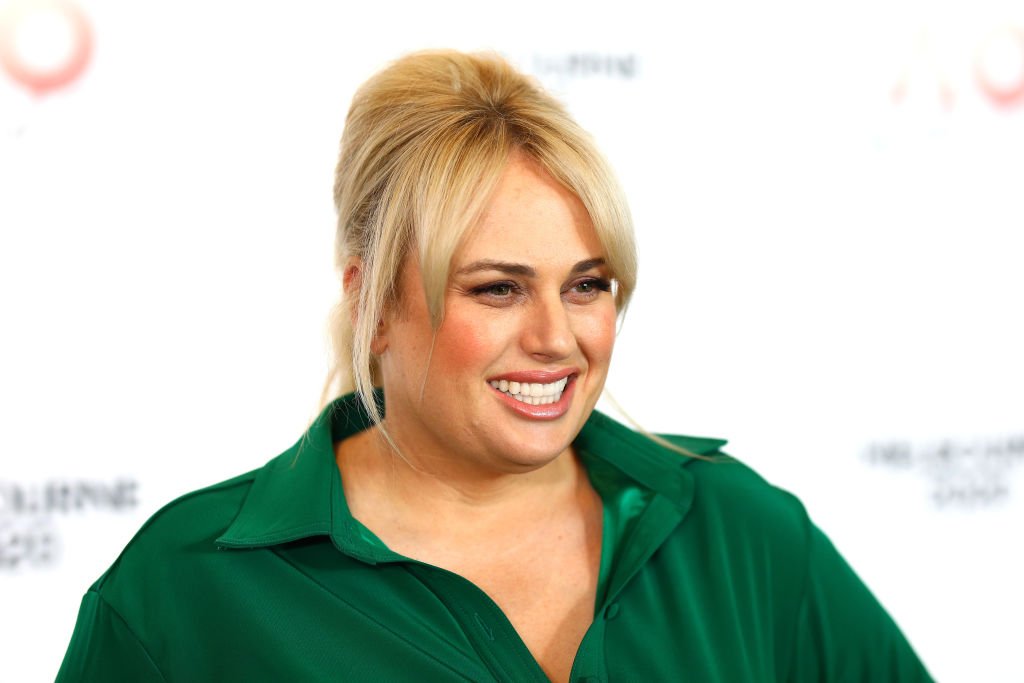 In 2008, as a newcomer in Hollywood, Wilson wrote, produced, and starred in the musical comedy series "Bogan Pride."
Despite her quick rise to the top, the 40-year-old Aussie has remained firmly connected to her Australian roots. Wilson also places her family first, and more importantly, she has a special relationship with her look-alike mom, Sue Bownds.
REBEL WILSON'S SPECIAL BOND WITH MOM
Rebel Wilson's mother, Sue Bownds, is a professional dog handler and teacher. Over the years, Bownds has been very supportive of her daughter, which has led to the pair developing an exceptional relationship.
In 2013, during a guest appearance on "The Ellen DeGeneres Show," Wilson talked about her career, job, and family. When asked if she felt her mother was proud of her, the "Pitch Perfect" star answered in the affirmative. She continued:
"I call her the mamarazzi because she is like worse than the paparazzi, she is getting in my face and be like [taking pictures], all that stuff."
In January, Wilson took to her Instagram page to celebrate her mom on her birthday with a cute picture of the duo. In the photo, the comedic actress was her mother's spitting image, and there could be no arguments about where she got her dashing good looks.
On Mother's Day, Wilson took to her Instagram page to pay tribute to her mom. She shared a cute photo of her and her mom, holding on to a large card with "Love You Mum," boldly written on it. 
REBEL WILSON'S EARLY YEARS
Rebel Wilson was born on March 2, 1980, in Sydney, Australia. The comedic actress had an unusual upbringing, mainly due to the nature of her parents' job. 
Rebel Wilson's parents were professional dog handlers, and their job meant the family spent a lot of time traveling across the country, selling canine products from a caravan. Wilson would later compare the lifestyle to carnie life.
While the comedic actress has become known for her hilarious roles, surprisingly, she was a timid kid and mostly kept to herself. Apart from being shy, she was one of the top students at the private Tara Anglican School for Girls in Parramatta. 
REBEL WILSON'S UNIQUE FAMILY TRADITION
Apart from her shyness and academic prowess, what stood out the most about the actress while growing up was her unique name, Rebel.
In 2017, while speaking as a witness in her daughter's defamation lawsuit against Bauer Media, Bownds claimed she called her daughter Rebel for the first few weeks of her life but later succumbed to pressure from her husband and family to find a more "suitable name."
She later named her daughter Melanie after 1960s singer Melanie Safka. However, in 2002, the famous Australian actress legally changed her name Melanie Elizabeth Bownds to Rebel Wilson. 
Rebel Wilson is not the only member of her family with a unique name. Her sister Annaleise often goes by the name Annarchi, and at some point, was called "on the leash" by her siblings.
Wilson's other sister, Liberty Mair, was given the name at birth, and her only brother is an online poker player known by the moniker Ryot.
In May 2016, Wilson sued Bauer Media after they published a 2015 story alleging that the comedian had lied about details regarding her name, age, and upbringing. During the court proceedings, Rebel Wilson's family members were there to support her claims as witnesses. 
In 2017, the case was eventually decided in favor of the 40-year-old actress. The court awarded her damages to the tune of $4.5 million, which was the most successful defamation case in Australia. Bauer Media appealed the ruling, and in June 2018, the appeal court reduced the compensation of the damages to $600,000.
REBEL WILSON'S PERSONAL LIFE
Growing up, Rebel Wilson always wanted to be an actress. However, she always had her heart set on dramatic work, until she began her career and found out she could effortlessly make her audience laugh.
The development came as a surprise to her family members. In her words:
"My family reckons I'm not funny and that they're all funnier than me. I did a lot of serious academy study growing up, and I was the kind of girl who was very sensible."
While her family members may still not find her funny, they continue to remain a source of constant support for the actress, which was evident in how they all rallied around her during her recent legal tussle.
The beautiful actress who featured on the cover of Vogue Magazine Australia in 2018 has been very private about her romantic life over the years. 
In 2019, she reportedly began dating the heir to the Anheuser-Busch brewing empire, Jacob Busch, 29. The pair met through a mutual friend and are rumored to have dated for a few months.
Rebel Wilson has also been recently linked to tech entrepreneur Jeff Beacher. Despite her busy dating history in 2019, she is currently single and has set her sights on new goals for the year. 
The "Bridesmaids" star has mostly stuck to her own beauty standards throughout her career, which helped her carve a niche in Hollywood. However, Wilson is currently undergoing a rigorous fitness journey that has seen her drop a remarkable amount of weight. 
Since her breakthrough in the 2011 film "Bridesmaids," Rebel Wilson has been a revelation. She has gone on to feature in other film productions and currently has her hands deep in several personal projects, which would hopefully be on the big screens soon.