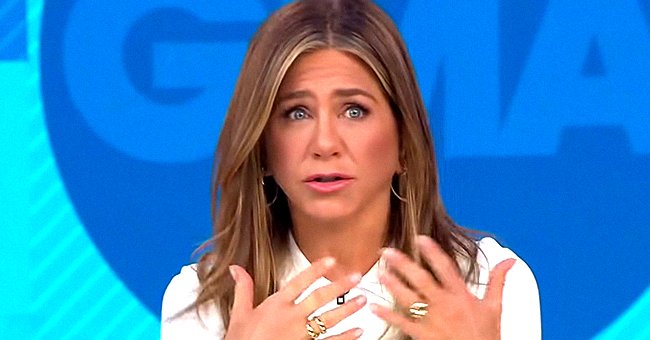 YouTube/Good Morning America
Jennifer Aniston Nominated for an Emmy — Details of Her First Drama Nomination
"Friends" actress Jennifer Aniston has officially gotten her very first Emmy nomination for a drama. The star features on "The Morning Show" as Alex Levy.
Taking to Instagram on Tuesday after hearing the news about her nomination, Aniston shared several photos of the cast and crew that work on "The Morning Show." She captioned the post revealing that she'd woken up to hear the great news.
The star shared how she was "so proud" of her "The Morning Show" family. She explained how the team had worked extremely hard to make the show the best it could be.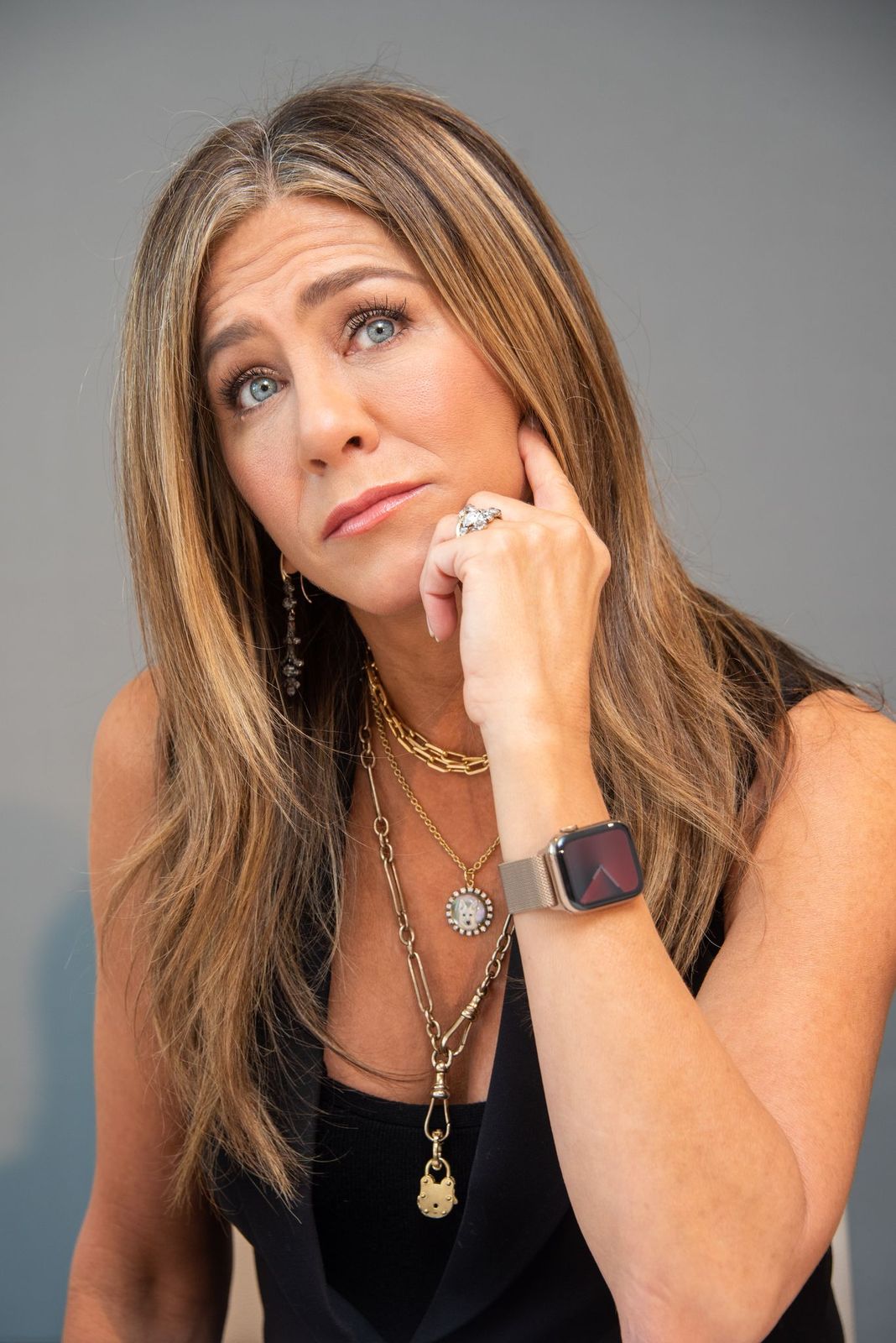 Jennifer Aniston at "The Morning Show" Press Conference on October 13, 2019, in West Hollywood, California | Photo: Vera Anderson/WireImage/Getty Images
JENNIFER IS HONORED
Aniston revealed that she was "truly honored to be a part of it." She thanked the Emmy's for the recognition and congratulated all that were involved.
Showing how she still had her humor, the actress joked that she now had to figure out which "MASK I'M GONNA WEAR." The star has been nominated for Outstanding Lead Actress in a Drama Series.
HER EMMY WIN
The current nomination makes seven recommendations for the actress. In 2002, she won an Emmy Award for her role as Rachel Green on "Friends."
Her role on "The Morning Show" has also earned Aniston a Golden Globe nomination and SAG Award win. She won for Outstanding Performance by a Female Actor in a Drama Series.
THE SHOW'S EMMY NOMINATIONS
The series has earned a total of eight Emmy nominations for 2020. Other celebrities that feature on it include Reese Witherspoon, Billy Crudup, Steve Carell, Gugu Mbatha-Raw, and Mark Duplass.
WHAT IS THE SHOW BASED ON
The show is loosely based on Brian Stelter's book; "Top of the Morning." It follows the competition between "Good Morning America" and the "Today" show who both want to be the US's highest-rated morning news show.
HOW MANY SEASONS DOES IT HAVE
"The Morning Show" began airing in 2019 and already has its second season in the works. A complete list of all the nominees for 2020 can be found here.
CELEBRATING SANDRA BULLOCK'S BDAY
Before celebrating her current nomination, the actress celebrated a close friend's birthday. Aniston attended Sandra Bullock's 56th birthday on Sunday, July 26, 2020.
PRACTICING SOCIAL DISTANCING
The party included socially distancing with other stars like Sarah Paulson and Holland Taylor in attendance. Wearing face masks and practicing social distancing has become the norm worldwide due to the outbreak of the novel coronavirus disease.
Please fill in your e-mail so we can share with you our top stories!