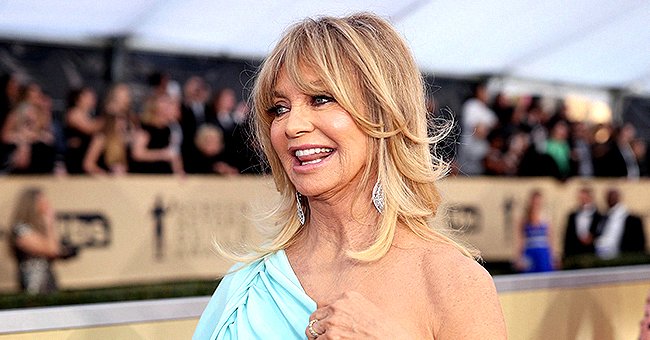 Getty Images
Check Out Goldie Hawn's Cool Entry to the Black and White Photo Challenge
Goldie Hawn looked her bubbly self as she joined in the latest media trend aimed at female empowerment, a trend called #ChallengeAccepted that has thousands of woman shine in black and white.
Geared towards promoting female empowerment, a challenge started doing the rounds whereby a woman nominated another they admire. In turn, she nominated someone else after posting a black and white selfie.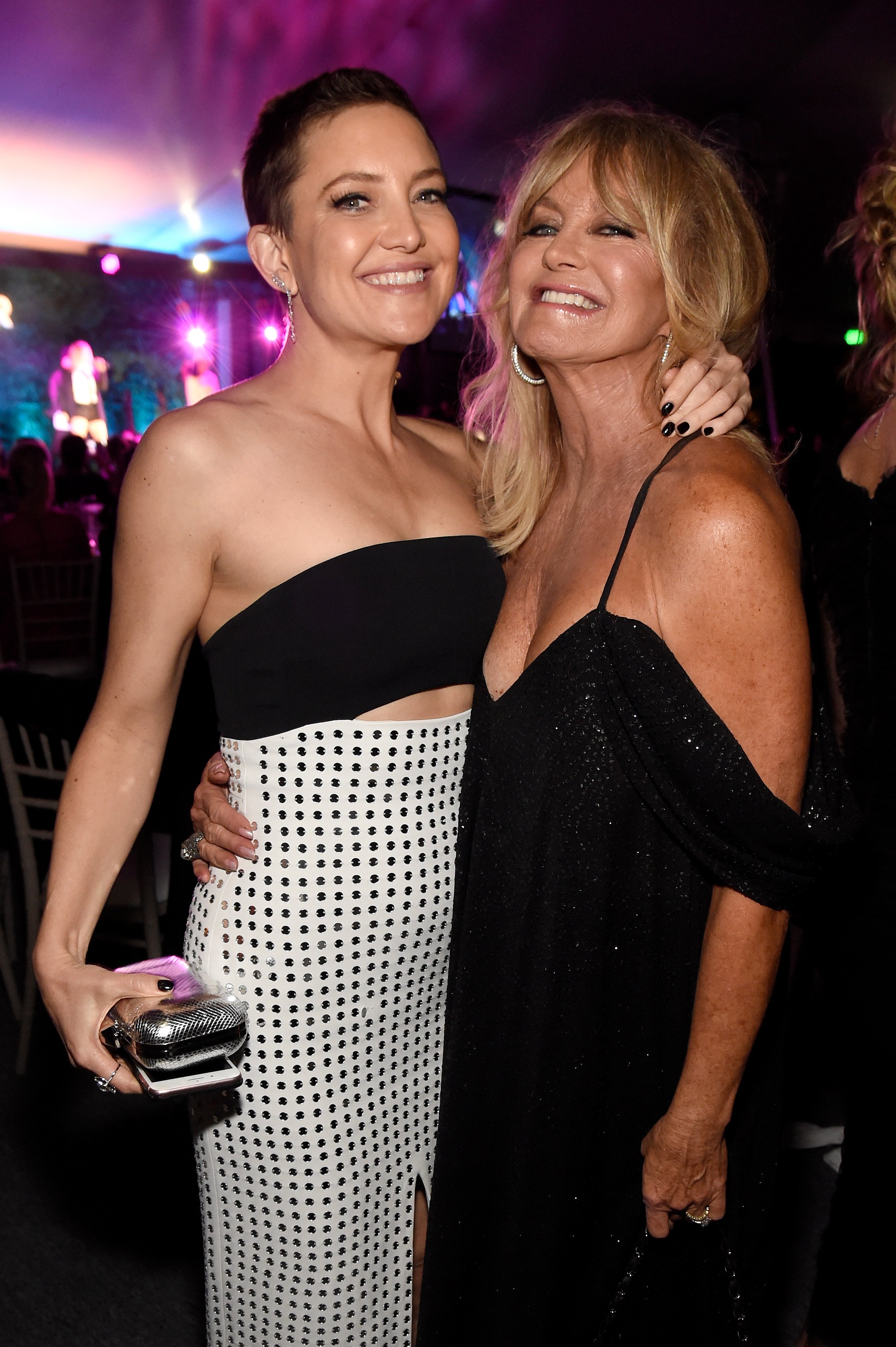 Kate Hudson and Goldie Hawn attend the amfAR Gala Los Angeles 2017 on October 13, 2017, in Beverly Hills, California. | Source: Getty Images.
CHALLENGE ACCEPTED BY WOMEN EVERYWHERE
The challenge had women from all walks of life transform Instagram into a flood of monochrome support of the fairer sex. The latest to join in on the booming trend is Goldie Hawn, who accepted the challenge from her daughter, Kate Hudson.
HAWN JOYFULLY JOINED
Posting a gleeful set of selfies, Hawn wrote in the caption that she accepted the challenge to stand together with other women from "all walks and stage of life," and added:
"Our hearts are forever connected. Our force field will never be broken. Thank you to my baby @katehudson for nominating your mama."
SOME CELEBRITIES ADDED INSPIRATION
A myriad of female celebrities joined in the challenge as well. After posting a gorgeous selfie, Nicole Kidman expressed her hopes on spreading the guidance she received from "so many" talented women while Kristen Bell had her own inspirational words to share.
Alongside a black-and-white portrait picture, Bell shared her gratitude for all the women she called "shapers." Quoting Amy Grant, Bell explained that Shapers are those who use their non-conforming and curios natures as independent thinkers to change the way people think, and added:
"They practice brutal, nonhierarchical honesty. And they act in the face of risk, because their fear of not succeeding exceeds their fear of failing."
SOME CELEBRITIES JUST HAPPILY JOINED
Other celebrities that joined in the challenge include Jennifer Lopez, Gabrielle Union, Paula Abdul, and Jennifer Aniston, who admitted that she felt a bit lost over the purpose of the new trend but felt happy to stand by her fellow females.
Jennifer Aniston is also over the moon after the names of the Emmy nominees hit the news recently. The actress received her first Emmy nomination, and she couldn't be happier.
The beloved actress earned the nomination for her role in "The Morning Show," and she now stands in line for winning Oustanding Leading Actress in a Drama Series.
Please fill in your e-mail so we can share with you our top stories!