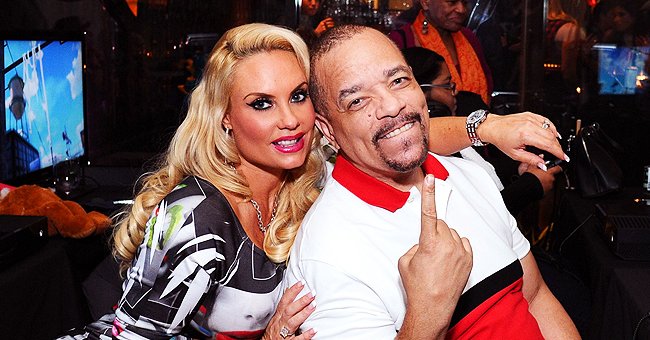 Getty Images
Ice-T's Wife Coco Austin Flaunts Her Newly-Dyed Blonde Hair in a Picture Wearing a Tight White Tank Top
Ice-T's wife Coco Austin is showing off her new hair color to her fans, and she looks beautiful. Check out the pictures now.
Ice-T's wife Coco Austin has a new hairdo and she is showing it off in her latest Instagram post. She shared the photo showing her beautiful blonde curls and thanking her hairstylist for the look.
Earlier this year, Austin
pink hair in a photo shared onto her social media, showing her wearing matching pink face mask.
However, it seems that she has made the return to blonde with the star calling it "creamy" blonde but hinting that she may be dyeing it platinum next
While in quarantine, Austin has been spending time with her daughter Chanel, revealing an extra special purchase the pair made while on a grocery run. She said:
" Went to the grocery store to get some salad stuff and came back with this thing........a dragon."
Austin and her husband met in 2000 and after two years of dating, got married. The couple opened up their lives when they appeared in the reality show, "Ice Loves Coco."
In 2015, the couple welcomed their daughter Chanel and now the proud mother loves to share photos of her mini-me with her fans.
A picture of her wearing a metallic monokini was met with mixed reactions.
While the family usually lives on the East Coast so that Ice-T can film "Law & Order," they have been staying in Chandler, Arizona with members of their extended family.
While most of the photos shared by the glamour model are a hit with her fans, a picture of her wearing a metallic monokini was met with mixed reactions. One fan wrote:
"Great style for you! I, however, would look like a rotisserie chicken. Not for everybody but it looks great on you."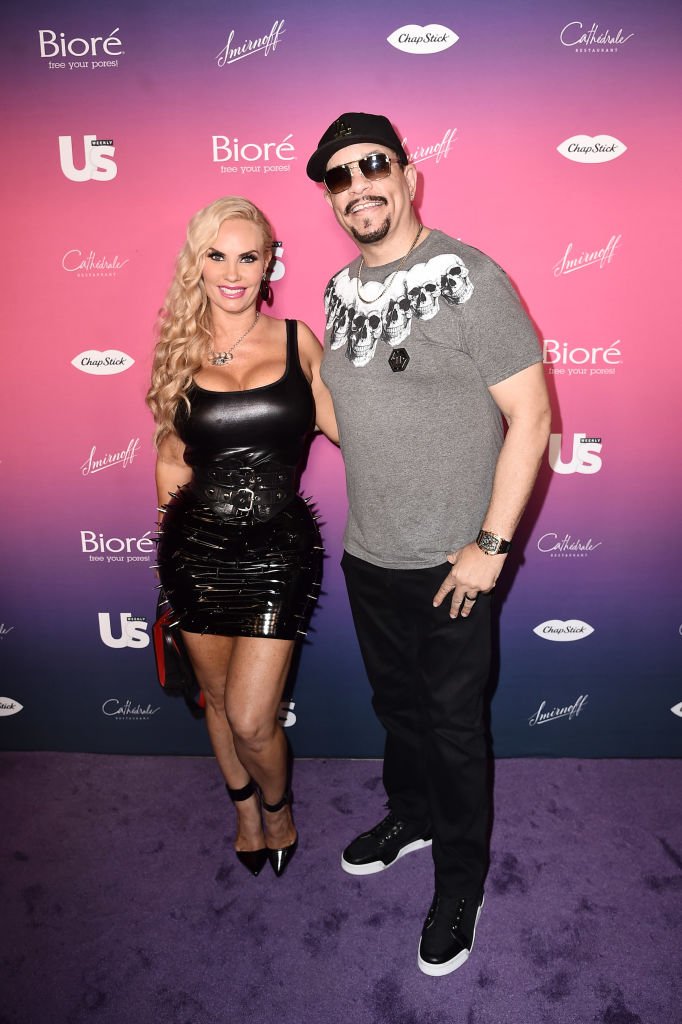 Ice-T and Coco Austin at US Weekly's 2019 Most Stylish New Yorkers red carpet | Photo: Getty Images
Austin has also faced more criticism after she admitted that she still breastfed her 4-year-old daughter, believing that it is both comforting and good for her child.
While some people have suggested that Chanel is too old, the star revealed that many people had approached her asking her to be more vocal about her experience.
Austin and her husband have been married for an impressive amount of time, no easy feat for most couples who live in the limelight. However, the pair still praises each other as wonderful partners.
While she may no longer appear in her husband's music videos, they do occasionally act together and she even had a guest appearance on the hit series, "Law & Order: Special Victims Unit."
Please fill in your e-mail so we can share with you our top stories!