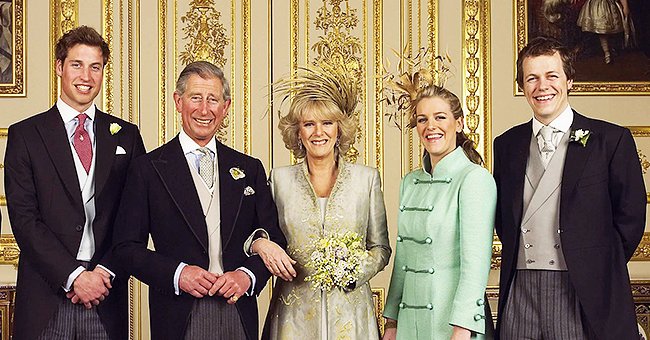 Getty Images
Meet 5 Royals That Became Stepparents — from Prince Charles to Princess Beatrice
Princess Beatrice became the most recent stepparent within the royal family. Learn about the other members of British royalty who became stepparents over the years.
The creation of a blended family does not often occur when British royals get married. When it happens, those involved get to enjoy the beauty of extended families.
Having a royal stepmom or stepdad is certainly fun, but it means that there might be drastic changes for whoever has entered the world of royalty. See who has taken such steps below.
PRINCESS MARIE OF DENMARK
Prince Marie and her husband Prince Joachim of Denmark both became stepparents when they got married. Joachim was previously married to Alexandra, the Countess of Frederiskborn.
He welcomed two boys, Princes Nikolai and Prince Felix, with her. Marie also brought in two younger children, Prince Henrik and Princess Athena, from a previous relationship.
CROWN PRINCE OF HAAKON
The Crown Prince Haakon became a stepfather when he married his wife, Crown Princess Mette-Marit, in 2001. The latter has a son, Marius Borg Høiby, from a previous relationship with Morten Borg.
Marius has two half-siblings closer to the Norwegian throne: Princess Ingrid Alexandra and Prince Sverre Magnus. Still, Marius reportedly receives the royal treatment.
PRINCESS BEATRICE, COUNTESS
Princess Beatrice is the most recent stepparent within the royal family following her marriage to Edoardo Mapelli Mozzi in mid-July 2020. She also gained the title of Countess after her union.
Mozzi is father to a son, Christopher Woolf, from his once-fiancée Dara Huang. Little Woolf was the pageboy and best man at Mozzi and Beatrice's private wedding at All Saints Chapel in Great Windsor Park.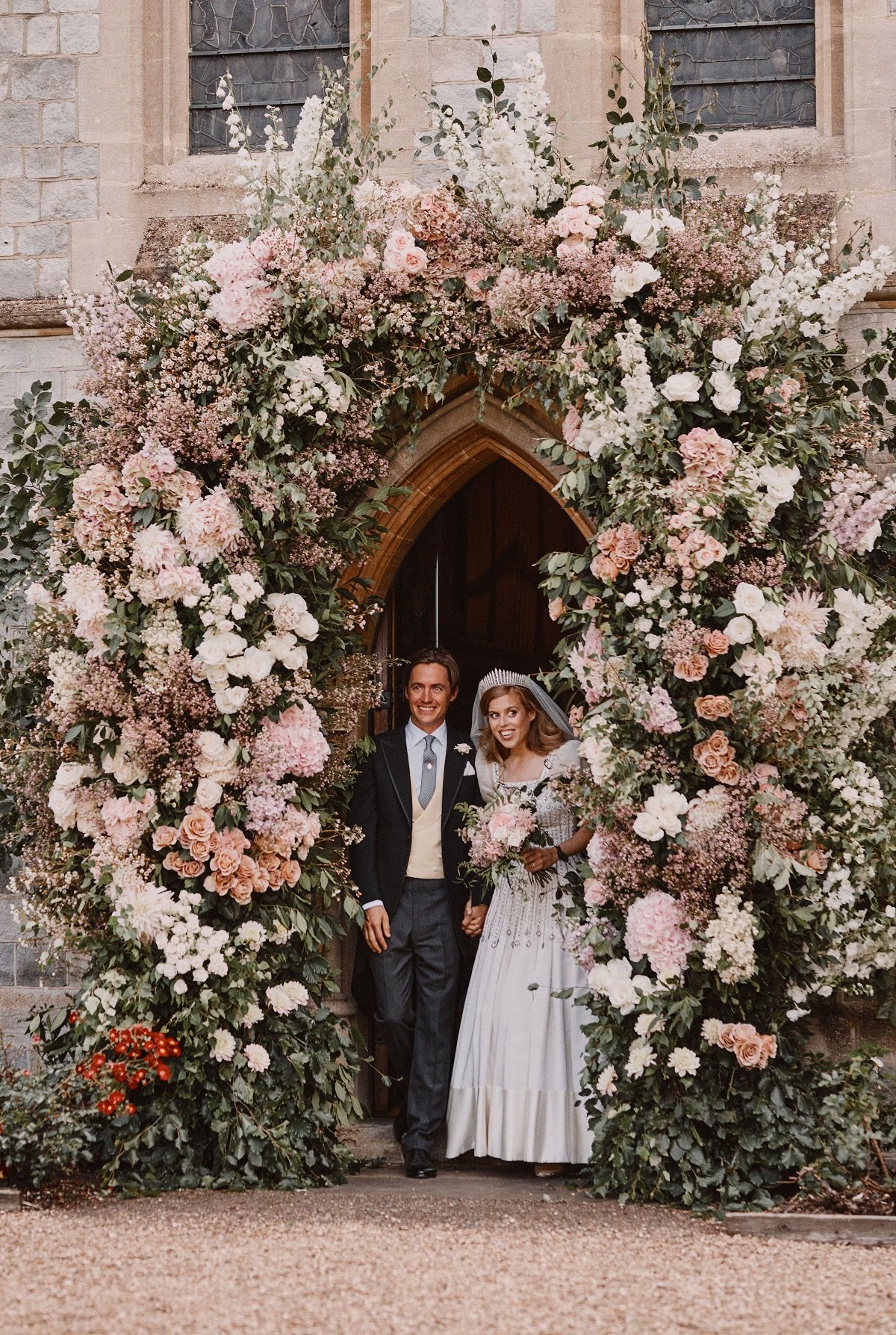 Princess Beatrice and Edoardo Mapelli Mozzi leaving The Royal Chapel of All Saints at Royal Lodge, Windsor after their wedding on July 17, 2020, in England | Photo: Benjamin Wheeler - WPA Pool/Getty Images
CAMILLA, DUCHESS OF CORNWALL
Camilla became a stepparent to Prince William and Prince Harry after she married their father in 2005. Prince Charles' nuptials came about eight years after the death of Princess Diana.
Charles and Camilla dated long before he got married to Diana. Charles left to join the navy and so Camilla was married to Andrew Parker Bowles for a while. She had two children, Laura Lopes and Tom Parker, from her first marriage.
PRINCE CHARLES' STEPCHILDREN
Prince Charles is a proud stepfather to Laura and Tom. The two have been invited along to grand events, including Prince William and Kate's royal wedding 2011. Laura's daughter, Eliza, was even an adorable bridesmaid.
Tom and Laura are also on good terms with their stepsiblings. Tom is more of a public figure as he makes regular tv appearances, while Laura stays away from the spotlight, working as an art gallery director in London.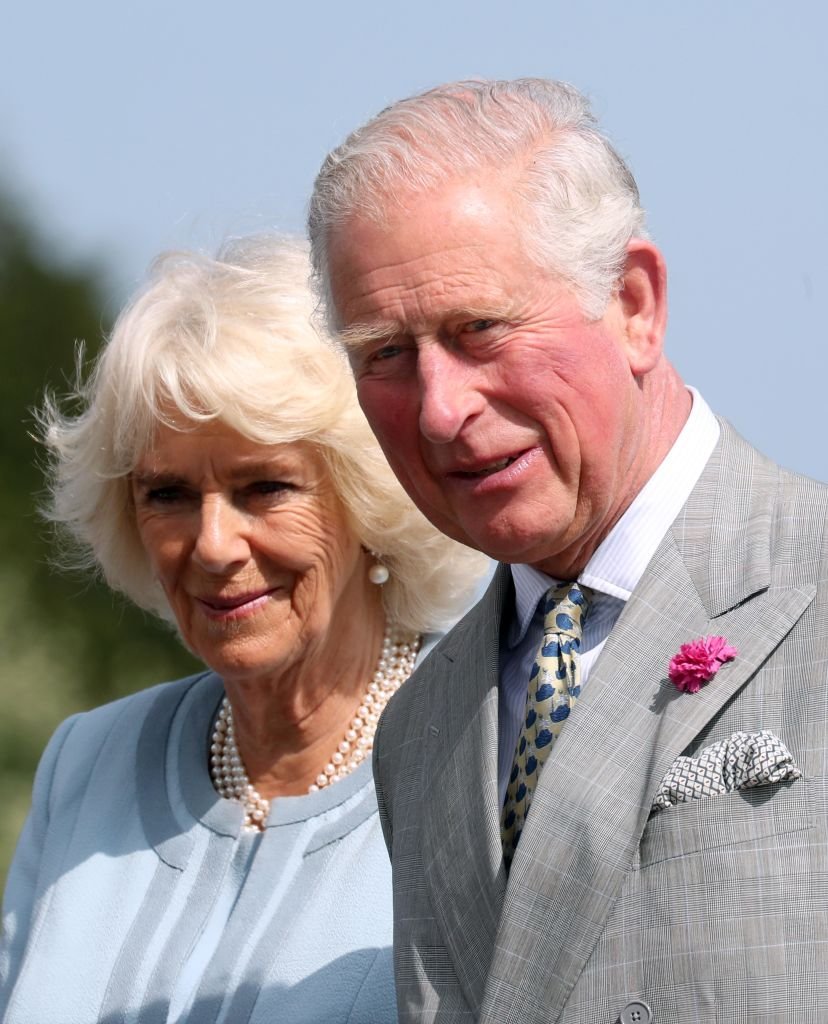 Prince Charles and Camilla during their visit to the Republic of Ireland on May 20, 2019, in Enniskerry, Ireland. | Source: Getty Images.
HEALTH UPDATE ON PRINCE CHARLES
Prince Charles was one of the few royals who fell sick from the coronavirus in 2020. Luckily, he had his wife to care for him while the two quarantined at the Scotland estate.
According to his Camilla, Charles made a full recovery and was able to get back into his fitness routine. Camilla reportedly said her husband was "like a mountain goat" regarding how much he walks.
Please fill in your e-mail so we can share with you our top stories!