GettyImages instagram.com/amyschumer
Amy Schumer Reacts to Emmy Nomination for Cooking Show Alongside a Photo with Her Son's Nanny
It was a pleasant surprise for 39-year-old "I Feel Pretty" star Amy Schumer when her Cooking Show got nominated in the Emmy awards outstanding unstructured reality program category.
With a cheerful smile on her face and her happy Nanny by her side, she posted a photo of themselves on Instagram relishing the news. Excitedly, she announced:
"We got nominated for an Emmy today (Chris too. But mostly us)."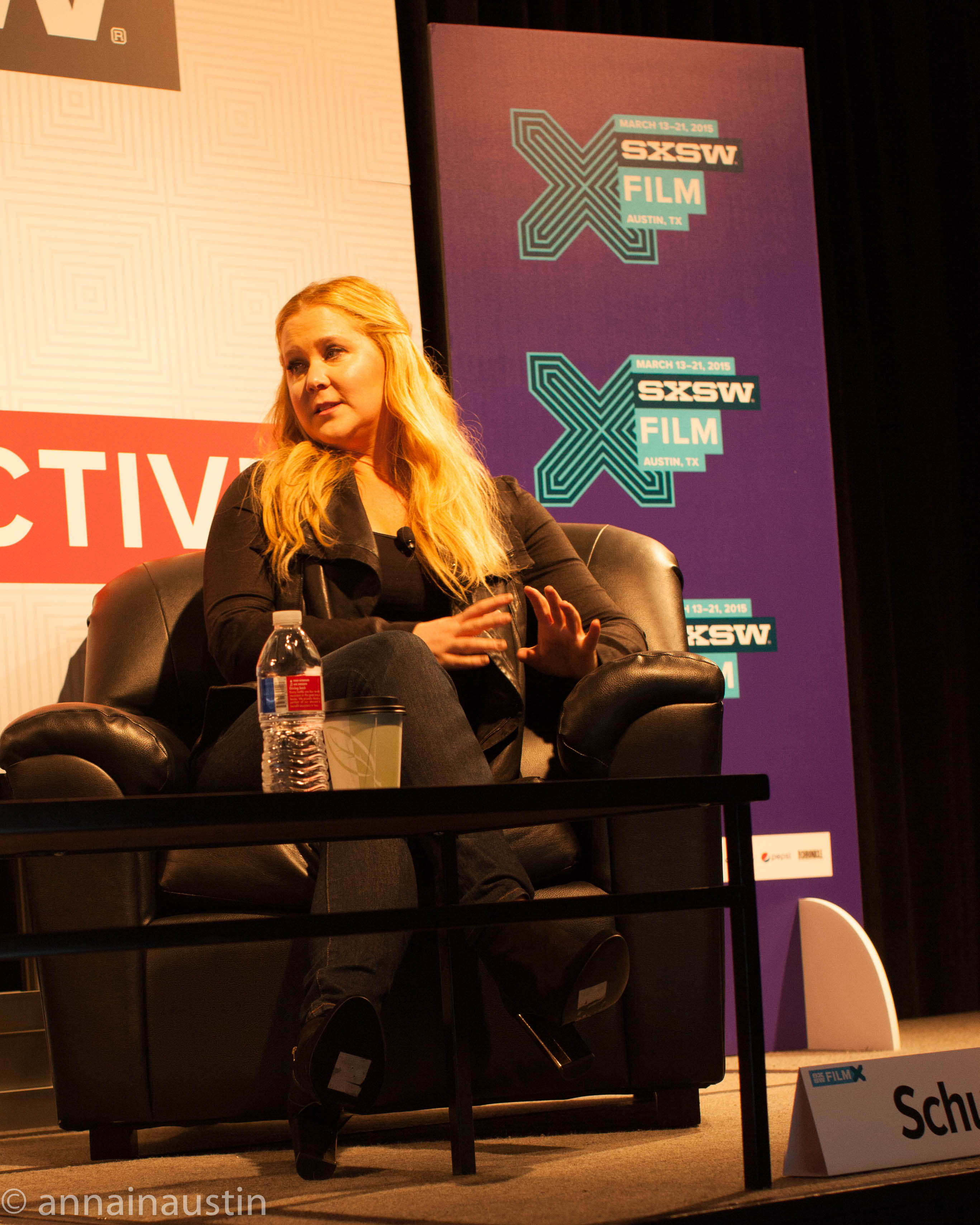 Amy Schumer at 2015 SXSW on March 16, 2015. I Photo; Anna Hanks (@annaustin), Amy Schumer SXSW One, CC BY 2.0
A HUSBAND AND WIFE AFFAIR IN THE SCHOOL OF COOKING
Schumer, a comedian, has been taking private cooking lessons with her husband and trainer, Chris Fischer, on the Food Network in recent months.
Fischer, an award-winning chef and cookbook author, 40, has been having entertaining cooking lessons with his wife. Dubbed "Amy Schumer Learns to Cook," the couple has run a series of lessons for viewers.
INSIDE AMY SCHUMER'S AND CHRIS FISCHER'S KITCHEN
It's said that when the going gets tough, the tough get going, which could be an apt description of Fischer's experience in mentoring his wife. Showing patience, he has put up with his wife's innocent blunders.
Schumer shared funny clips of her cooking lessons on Instagram. In one scene from "Amy Schumer Learns to Cook," Fischer, while whipping up something, recalls that his wife wrongly bought cabbage instead of iceberg lettuce.
If that blunder wasn't enough, in another scene, Fischer forgot to secure the lid of a cocktail shaker. While shaking it, a jet of liquid shot out and hit his Polo shirt, drenching it as a result.
AMY SCHUMER'S NOMINATION
Despite all the gaffes and omissions, the Food Network extended Schumer's cooking show for another season. The duo, married in 2018, has had resounding success with the four-episode debut season.
The show will return on August 17. Although Schumer dislikes fennel as one of the ingredients in her lessons, her husband prefers the anise-flavored veggie, so a hilarious conflict might be expected.
Schumer's Instagram fans wished her well and congratulated her for the Emmy Nomination. Some said that her show was their favorite quarantine cocktail show because of its great food.
They went on to say it was a well-deserved nomination and both Fischer and she were adorable and hilarious. The couple received overwhelming support from their enthusiasts.
AN IMPORTANT PERSON IN AMY SCHUMER'S LIFE
It wouldn't be possible for Schumer to have all the time to do what she enjoys without her Nanny, her son's child-care provider.
Pouring her heart out, as reported on People, Schumer paid a moving tribute to her Nanny. Full of praise for her, Schumer said that her Nanny made sure that her baby was happy and healthy and made it possible for her to work.
Without hiding her strong feelings for her son Gene's Nanny, Schumer mentioned that she loved her dearly. As told by People, many moms expressed their gratitude as well for Schumer's caregiver.
Meanwhile, Fischer and Schumer are making preparations for the upcoming "Amy Schumer Learns to Cook." Schumer promised a lot of fireworks and exclaimed that it would blow people's minds.
Please fill in your e-mail so we can share with you our top stories!