Tim McGraw & Faith Hill's Daughter Gracie Poses in Gorgeous Makeup-Free Selfie to Support Women
Gracie McGraw, the daughter of country singers Tim McGraw and Faith Hill, joined the fast-growing movement supporting women on social media; she shared a lovely picture of herself without makeup. 
Gracie McGraw, the 23-year-old daughter of Tim McGraw and Faith Hill showed support for the powerful women support movement trending on social media. 
Gracie shared a black-and-white selfie of herself looking stunning without makeup. It was not just her picture that stunned, but also the message she passed across in the caption.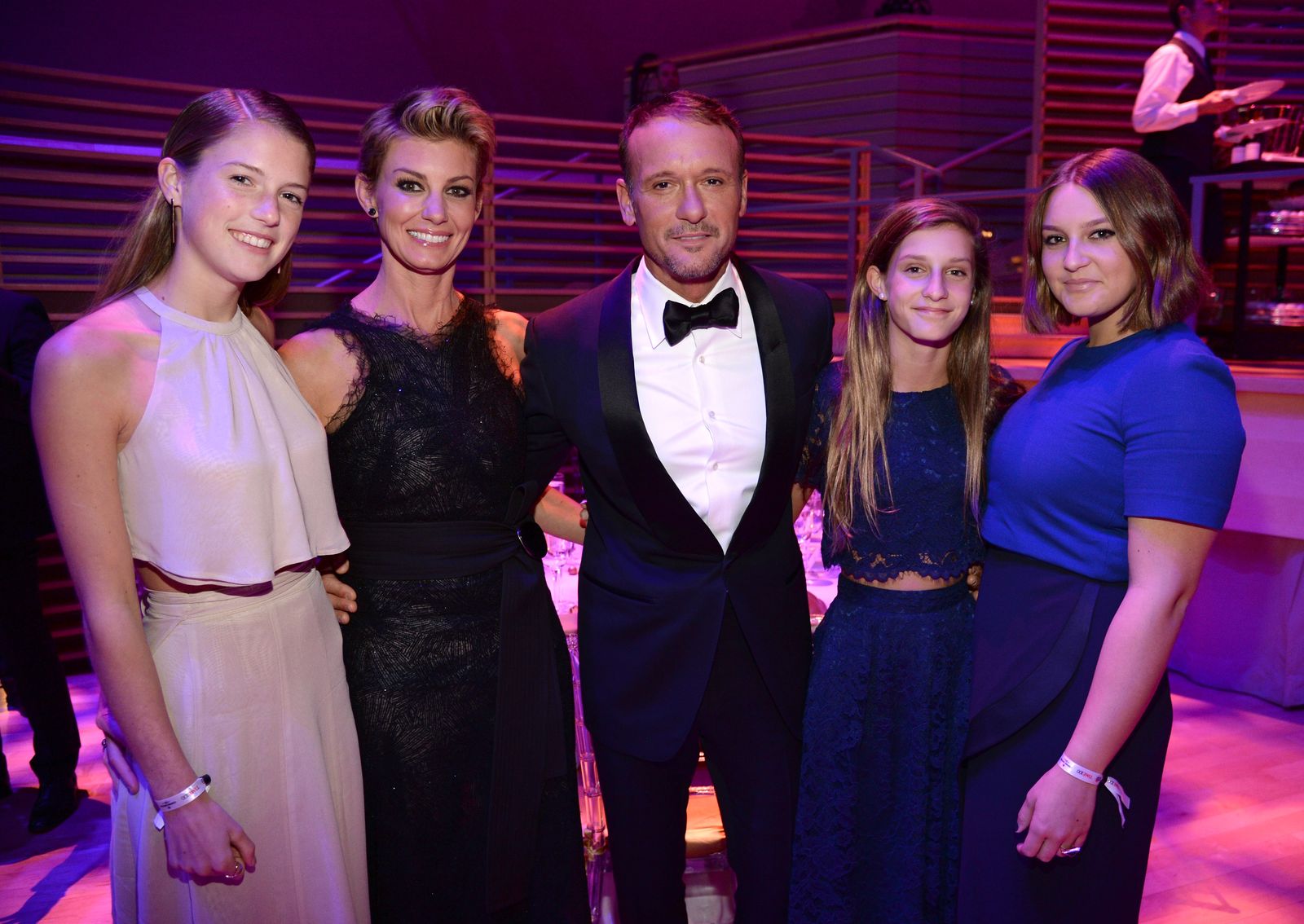 In her caption, Gracie said that every woman deserves a right to life. She explained that the trending challenge had been around for a while. 
However, she said that the challenge came to the fore once again as a show of solidarity for women in Turkey facing violence daily. Gracie concluded by saying,
"There are no laws in Turkey that prevent this violence against Turkish womxn [sic]. Thanks, @sandysmithhoward @imyoshimi @_kritinathiel." 
Some of Gracie's followers who commented on the post lauded her for taking a stand with the women support movement, while others commended her for her beautiful look in the picture. 
One fan said that Gracie was absolutely beautiful, while another person, who noted that Gracie was always beautiful, was envious of the 23-year-old's brows. 
Maggie revealed that she learned how to give from her parents, who raised her and her sisters with that mentality.
Gracie is the oldest of Tim McGraw and Faith Hill's three daughters, the others are 18-year-old Audrey and Maggie. Gracie turned 23 in May, and her parents honored her as Faith Hill shared a rare photo of her daughter, along with a touching tribute. 
Faith Hill's post said that she was filled with tears seeing how fast her daughter had grown. The singer explained that seeing her oldest daughter dressed in her favorite overalls as a child was too much for her that morning.
McGraw and Hill had two milestones to celebrate in June when their younger daughters Maggie and Audrey graduated from college and high school, respectively. 
In an Instagram post, McGraw shared pictures of Audrey and Maggie and in the caption, hailed them for their great work, adding that he and Hill were exceedingly proud of them. 
The McGraw kids have learned a lot from their famous parents, including the act of kindness and charity. In a chat with Us Weekly, Maggie revealed that she learned how to give from her parents, who raised her and her sisters with that mentality. 
Apart from knowing him as a highly successful musician, many people do not know that Tim McGraw is also a lover of sports, a trait he must have received from his father, who was a famous MLB pitcher. 
The country singer is a huge fan of American football and was invited to perform at the 2019 NFL Draft. He has also starred in sports movies including "The Blind Side," where he portrayed the character of Michael Oher's adoptive father.