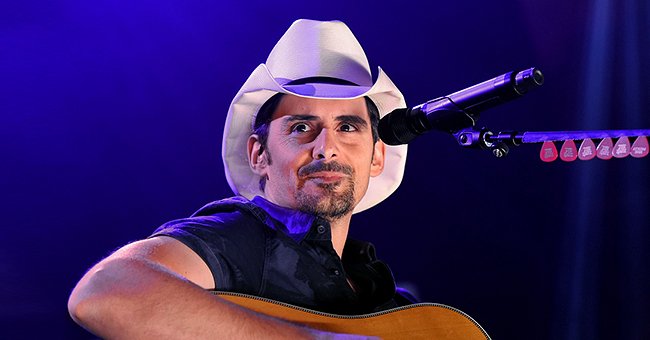 Getty Images
Watch Brad Paisley's New Music Video for 'No I in Beer' Featuring a Star-Studded Cast
Country singer Brad Paisley created magical music video for his song "No I in Beer," with footage of a zoom call with hundreds of his fans from various countries.
Brad Paisley has found what could possibly be another universal language besides music. The 47-year-old Grammy winner hosted a global get-together on Zoom with fans from different corners of the world, having a virtual beer party.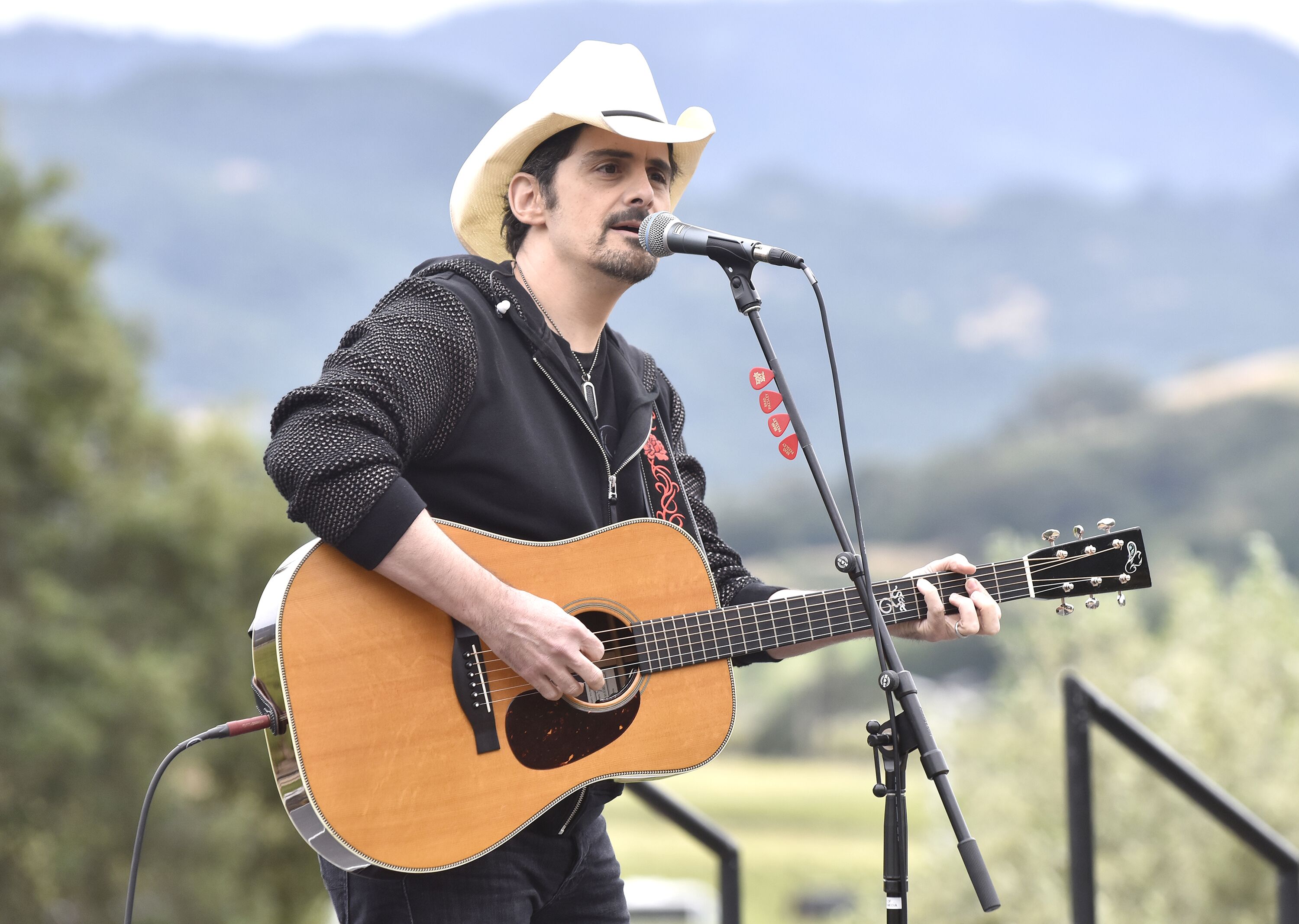 Brad Paisley performs during the Live In The Vineyard Goes Country event at Regusci Winery on May 14, 2019 | Photo: Getty Images
To create the music video for the singer's recently-released single, "No I in Beer," Paisley compiled videos and clips of several fans who were in the video call, some of whom were lip-syncing along to the song or simply enjoying their beer while showing off a few moves.
The singer shared a tweet in which he thanked his fans for making the video possible and making the time memorable. He tweeted:
"You invited me to into your parties (...) you've made this strange time so memorable for me. Here's the video WE made. All in this together, indeed. #Noiinbeer."
In the video which Paisley reportedly put together and edited himself, footage of the singer surprising fans on zoom were featured as well as celebrity appearances from some big names in the industry — like Carrie Underwood, Tim McGraw, and Peyton Manning.
According to Good Morning Africa, there were over 225 people in the video — from more than 35 countries. Darius Rucker, Lindsay Ell, Fred Armisen, and Kelsea Ballerini also made guest appearances in the video.
Paisley's lyrics capitalized on a "we are all in this together" theme, reassuring those who were listening that they were not alone.
The music video was aimed at exuding "feel-good vibes" that created a reminiscent atmosphere of times when friends could get together.
The name of the song, "No I in Beer," meant that no one was alone when enjoying a beer with friends, even if they were miles apart.
Paisley's lyrics capitalized on a "we are all in this together" theme, reassuring those who were listening that they were not alone during such confusing times as the current global health crisis.
His lyrics also tipped a hat for first responders, healthcare workers, farmers, truck drivers, and other people working and putting themselves out there to make sure that the world was still functioning and in good health.
The global pandemic might have stopped friends from getting together, but Brad Paisley's brilliant idea to bring so many people from across the world to create an even larger friendship circle and a sense of much-needed unity was a beautiful thing amid such trying times.
Please fill in your e-mail so we can share with you our top stories!