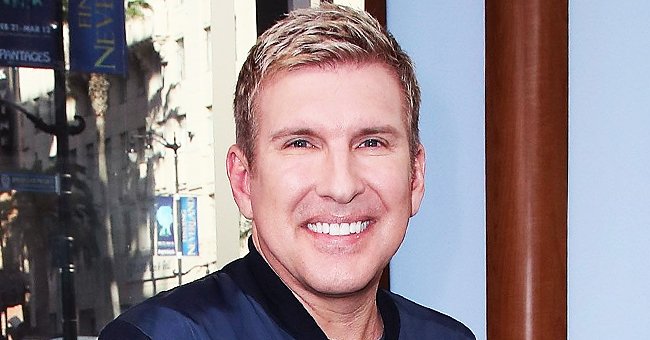 Getty Images
Watch Todd Chrisley Teach Daughter Savannah and Granddaughter Chloe How to Skate (Video)
Todd Chrisley recently took his daughter and granddaughter on a fun skating tutorial. The adorable video was shared on the official Instagram page of Todd's reality TV series, "Chrisley Knows Best."
Todd Chrisley and his beautiful family have thrilled viewers, over the last six years, with their extravagant lifestyle since their show debuted on the USA Network in 2014.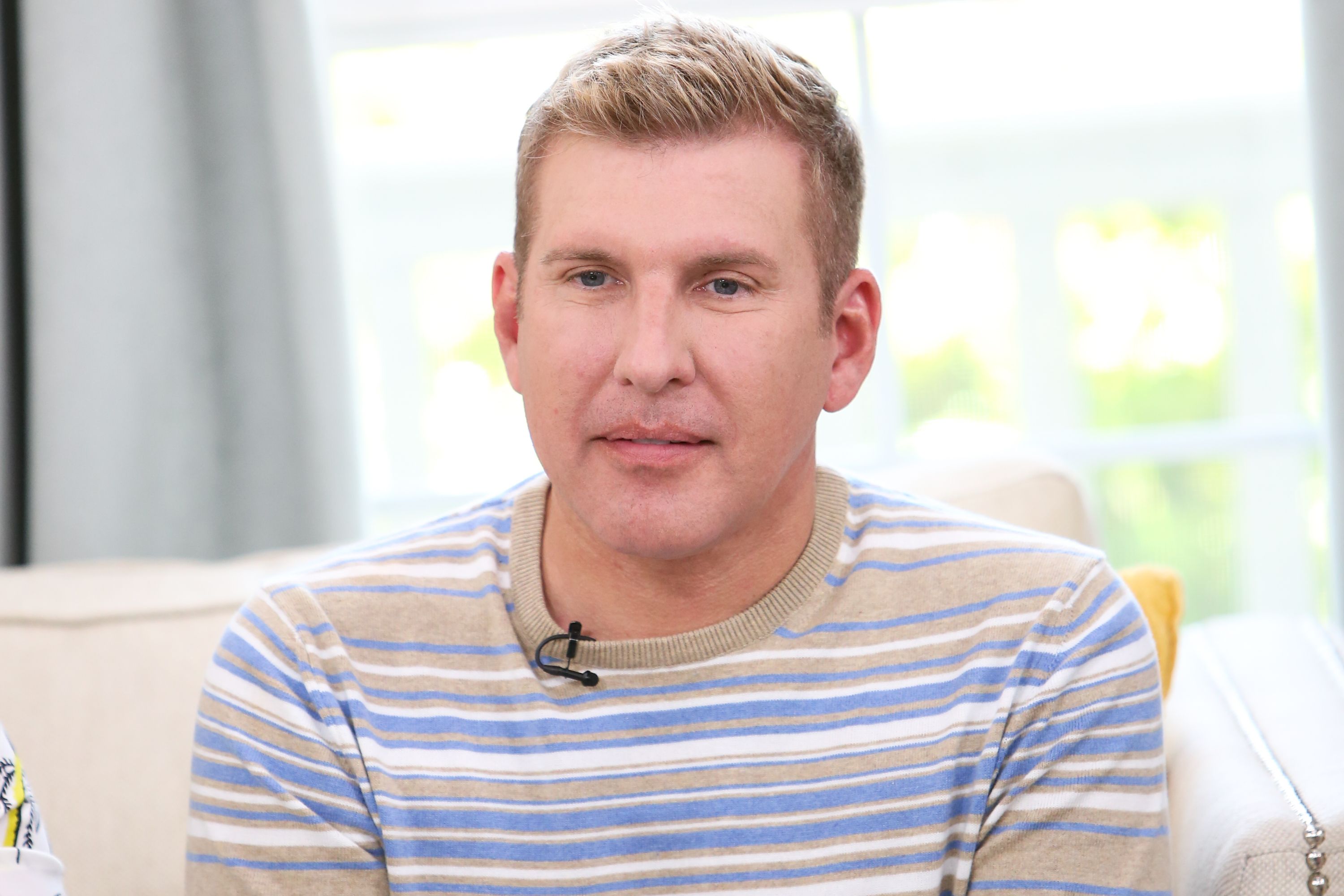 Todd Chrisley at Universal Studios Hollywood in 2018 | Source: Getty Images
Over the last eight seasons, viewers have been given front-row seats into the family's daily affairs, which is strictly micro-managed by their no-nonsense patriarch.
Despite his strict leadership, Todd Chrisley still knows how to unwind and relax. Recently, the reality star took his daughter, Savannah, and granddaughter Chloe on skating lessons.
In the video, Todd can be seen making a grand entrance on his skating shoes as he approached his daughter and granddaughter, who looked on in awe.
Todd was dressed in an all-black outfit with a matching cowboy hat. The video was shared alongside the caption: "Yeehaw! This is how you make an entrance!"
Chloe looked radiant in a beautiful white top paired with a pink skirt and matching pink cowboy hat. On the other hand, Savannah Chrisley looked stunning in a brown flared jacket paired with black pants.
The pair opened up to People about the pressures of living in the spotlight and how it affected their lives.
The trio looked like they were having a blast as the proud grandfather expertly led his daughter and granddaughter on skates while giving them pointers on how to do it like a pro.
Todd Chrisley's eldest son, Kyle, shares daughter Chloe with Amber Johnson, who is African American. In 2014, Todd and his wife, Julie, were awarded full custody of the little angel due to concerns over Kyle and Amber's competence as parents.
Kyle Chrisley is reportedly bipolar, and he has also admitted to struggling with substance abuse in the past. Chloe's mom, Amber Johnson, has had run-ins with the law, including being charged with Medicaid fraud.
Meanwhile, Chloe is getting along fine and has quickly become a fan favorite. Apart from being loved by fans, the little angel has warmed her way into the heart of the Chrisley family patriarch, who regularly dotes on her.
However, the relationship between Todd and Kyle wasn't always smooth. Among several other weighty allegations, Kyle once claimed his father was exploiting the fact that Chloe is biracial to increase ratings of the show.
While Kyle has not adjusted favorably to being in the spotlight, his step-siblings Savannah and Chase Chrisley have grown accustomed to the demands of living under public scrutiny.
Earlier in the month, while promoting the new season of their family's reality show, "Chrisley Knows Best," the pair opened up to People about the pressures of living in the spotlight and how it affected their lives.
Beneath their over-the-top lifestyles, the
, which they sometimes try to mask with the glitz and glam of a celebrity lifestyle.
Please fill in your e-mail so we can share with you our top stories!