Demi Moore Reveals What She Used to Do to Herself for the Sake of Her Relationships with Men
57-year-old actress Demi Moore made an appearance on Sirius XM's "The Jess Cagle" and opened up about how she changed herself multiple times to make her marriages work. 
Demi Moore's failed marriages have been well documented, but while making an appearance in "The Jess Cagle" on Sirius XM, she shed more light on her experiences while she was married and how she learned to love herself. She said,
"I think it's a process of, not to sound cliché, but it's really a process of learning to love yourself, accepting who you are just as you are."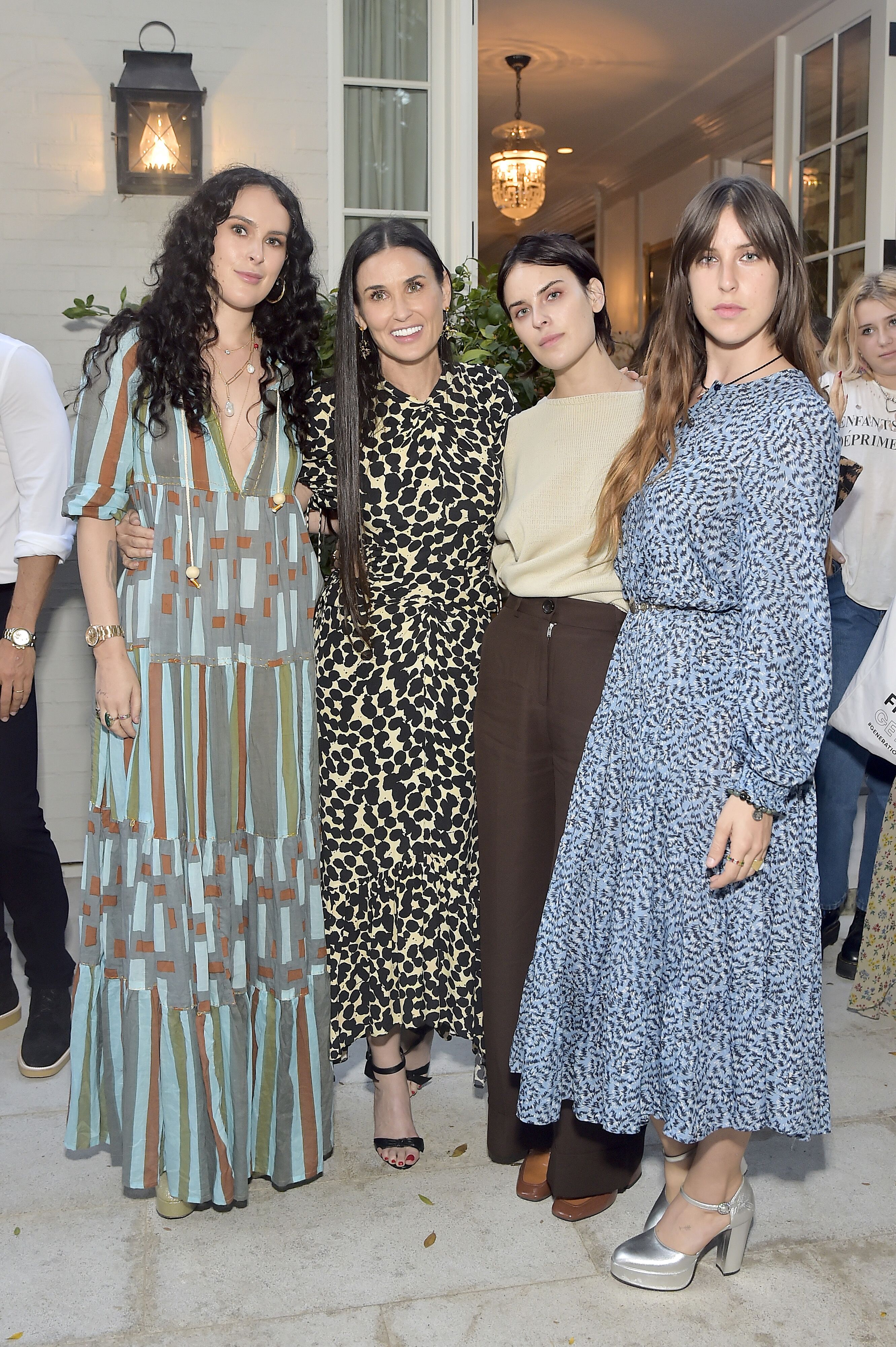 Moore further said that she changed herself many times in her marriages to fit into what the men in her life at that time wanted. She also added, 
"We're kind of conditioned to work toward being desired, but we're not supposed to have desires of our own." 
In her lifetime Demi Moore has been married three times. First to Freddy Moore from 1980 to 1985, Bruce Willis from 1987 to 2000, and most recently to Ashton Kutcher from 2005 to 2013. 
Despite things not working out in those three marriages, Moore believes that being able to work through a relationship and giving everything, including time and resources to honor the love shared with another person, is commendable. 
She claimed in her book that Kutcher cheated on her twice and that they had threesomes while they were a couple.
However, the actress noted that without loving and accepting oneself, it would be impossible to do the same for another person.
Moore released her memoir, "Inside Out," in September 2019, where she gave her fans a detailed look at her three marriages to Freddy Moore, Willis, and Kutcher. 
Demi Moore married Freddy Moore, a musician when she was just 18 and took his name as her stage name. She revealed in her book that she was unfaithful to the singer on the eve of their wedding. 
Her next marriage was to actor Bruce Willis, who she shares three daughters with, Rumer, Scout, and Tallulah Belle, aged 31, 28, and 25 years, respectively. 
In her memoir, Moore said that Willis believed that her acting career caused her to spend a lot of time away from their family and that he expressed doubts about wanting to be married. She, however, maintained that she was proud of their divorce. 
Moore's next marriage was to Ashton Kutcher, who she began dating in 2003. She claimed in her book that Kutcher cheated on her twice and that they had threesomes while they were a couple, though she later regretted allowing a third party to come into their marriage.