Celebrities 2020 Swimsuit Fashion: Expert Comments on How to Look Stunning Next to the Pool
For some people, looking like a celebrity in swimsuits, especially during the summer, is nothing short of a dream.
Influential female stars like Julianne Hough, Kourtney Kardashian, and Eniko Hart have shared pics of their beach bodies, and they look gorgeous! Thanks to the tips shared by our fashion expert Anna Ponomarenko, looking stunning next to swimming pools might not be that hard.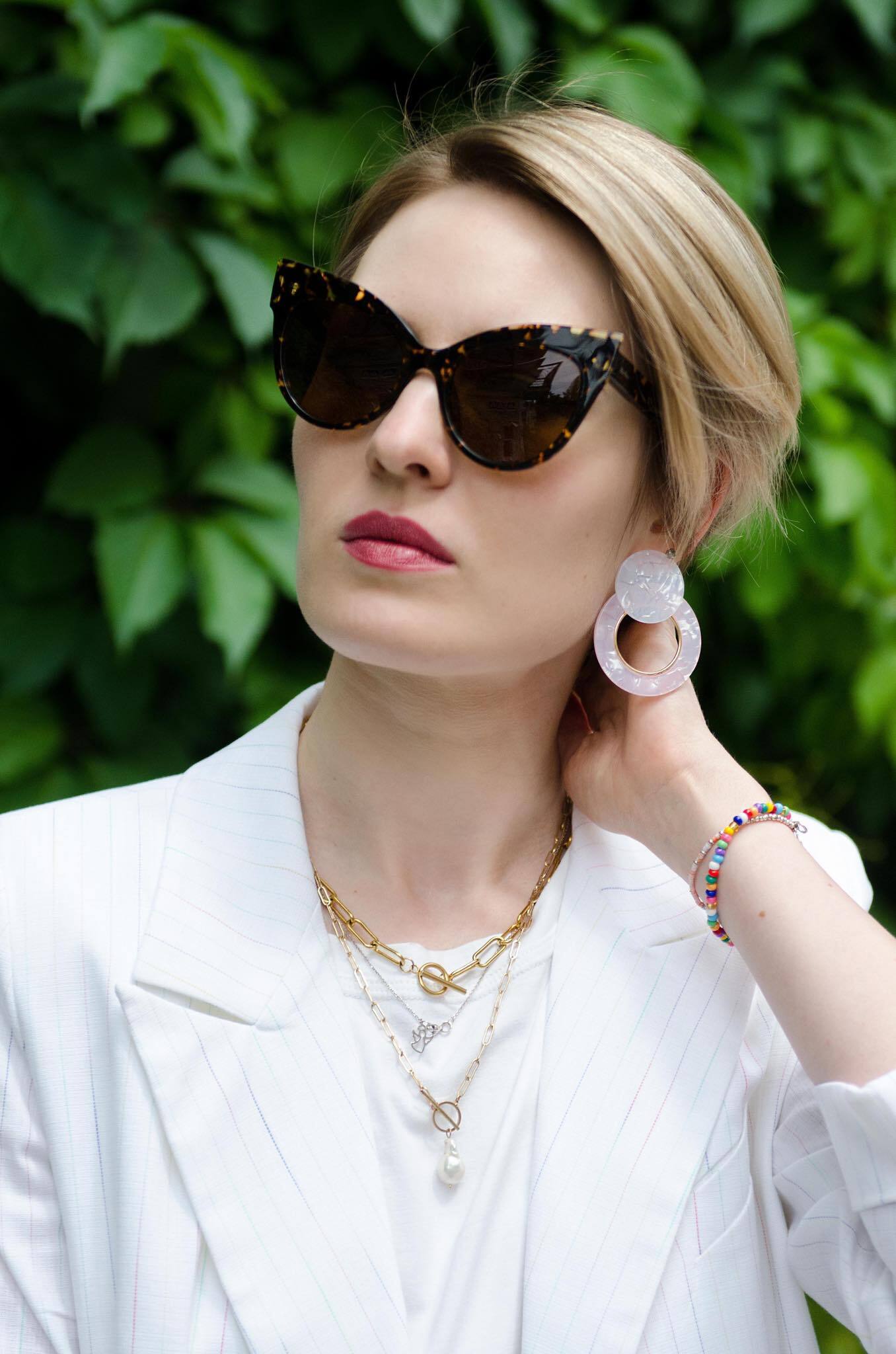 We exclusively interviewed Anna, who has collaborated with us a couple of times before, to learn more about our favorite celebrities' swimwear choices and why they always look so good.
A black swimsuit is the best way to hide anything you want.
JULIANNE HOUGH
Julianne Hough's body looks perfect in this yellow bikini. Of course, you don't want to hide such a gorgeous body under a one-piece swimsuit. The bright yellow is perfect for tanned skin, while the white stripes accentuate its depth. This style is suitable for athletic women with an hourglass body shape.
Speaking of Julianne, she made headlines in June this year after showing off her new hairstyle! The dancer and actress, who separated from her husband, Brooks Laich, in May, shared a video on Instagram as a brunette, and she looks just as beautiful as ever.
ADRIENNE BAILON
Plunging cleavage in swimwear came all the way from the 80s. It can make legs look almost infinite. This type of swimsuit looks good on women with curvy torsos and broad shoulders. Women with curvy hips and narrow shoulders should avoid it. The print design on the swimsuit compliments Adrienne's tanned skin perfectly.
In July 2020, "The Real" co-host uploaded a clip of her and her husband, Israel Houghton, rocking matching masks. For the caption, she advised people to do several things, including to stay hydrated, wear a mask, and wash their hands.
CORI BROADUS
A black swimsuit is the best way to hide anything you want. Her bright red tunic on top creates an optical illusion: it is impossible to determine the real shape of her body, and that can be intriguing. A halter-neck, like the one in the picture, suits better a woman with narrow shoulders — it makes the hips look smaller and the shoulders look wider.
It was not the first time that Snoop Dogg's daughter shared a similar photo. On June 27, she uploaded a pic wearing a white swimsuit featuring a deep cleavage. Her makeup was on point, as well.
KOURTNEY KARDASHIAN
A bold retro swimsuit with an accent on the waist suits women with an hourglass figure, as well as those with curvy hips. Leopard print in brown tones emphasizes tan, so it is better to keep it until the 3rd or 4th day of vacation.
Kourtney has been posting plenty of photos lately, making clear that she has been enduring social distancing just fine. On July 27, she shared a slideshow with shocking images of the sky. Even Khloé Kardashian was surprised and, in the comments section, asked, "Where are you."
ENIKO HART
This is a good choice for pregnant women. A drawstring top makes the chest tighter and plumper. You can use this hack if you want to make your upper body look thicker.
Things in the Hart household are probably chaotic as, while pregnant, Eniko and Kevin Hart are taking care of their son together, Enzo, while also raising Kevin's two children from his first marriage, Heaven and Hendrix.
MELANIE GRIFFITH
This photo could've looked like a recent one if it had a better quality! Retro models look interesting and attract attention. The thongs hide the tummy, but the white adds volume, so use it sparingly. The top shown in the image could very well be an independent wardrobe item today.
It was only one of the several throwbacks that Melanie shared of her mom, Tippi Hedren, on Instagram in late-July. At the moment, Tippi is 90 years old, and, as a fun fact, she owns several lions and tigers.