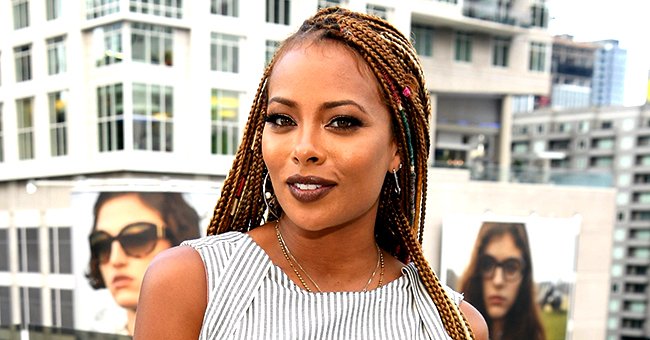 Getty Images
Watch Eva Marcille's Son Mikey Play with a Basketball in Their Living Room (Video)

"Real Housewives of Atlanta" star, Eva Marcille shared an adorable video of her second son Mikey as he tries to show off his basketball skills.
Children are adorable and it is always exciting to watch them talk, play, or navigate their way around things. Their naivety and innocence is often bliss to those around them.
Eva Marcille of "Real Housewives of Atlanta" recently shared a video of her second son, Michael "Mikey" Sterling Jr. playing with a basketball his father recently got him.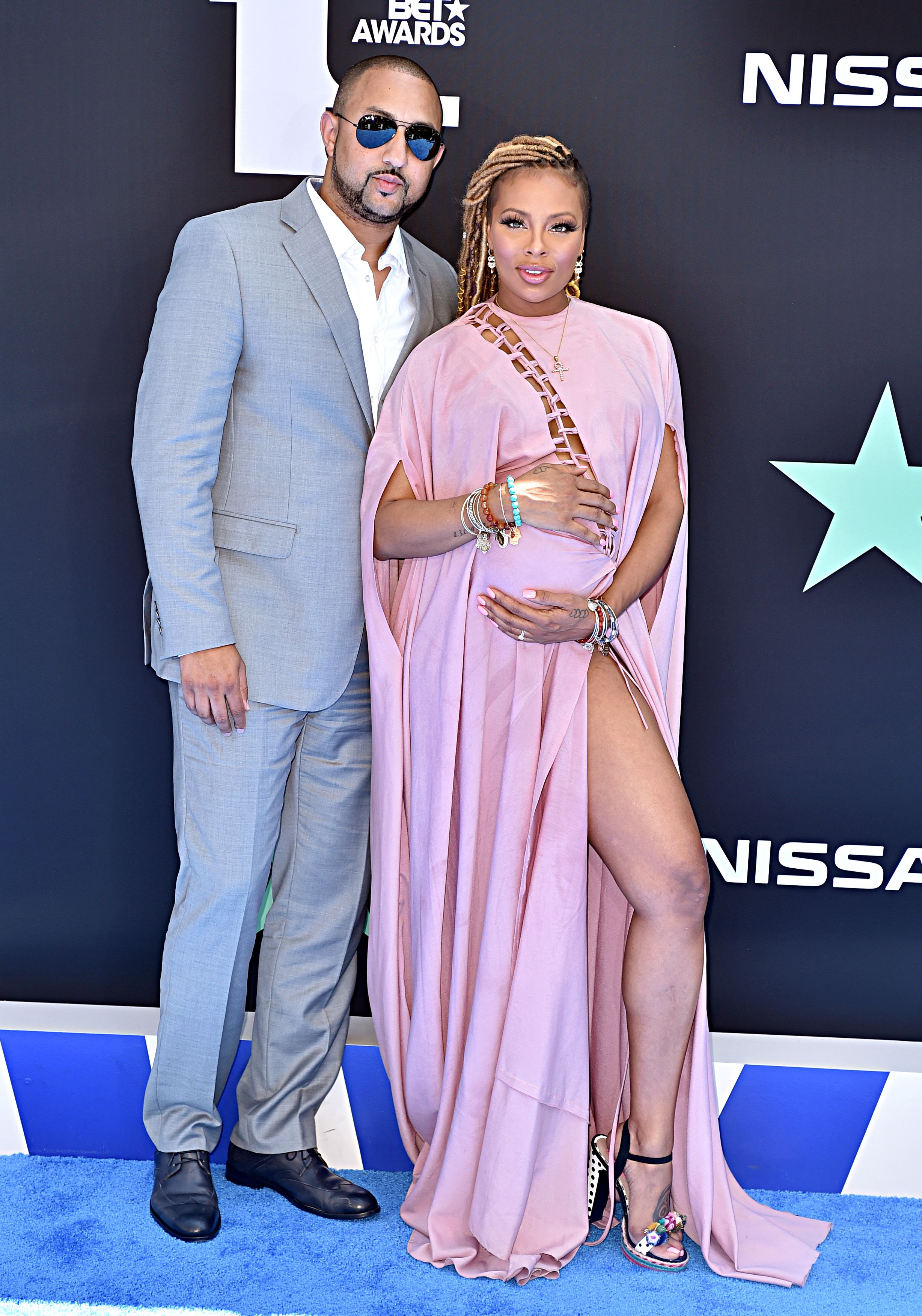 Eva Marcille and Michael Sterling arrive at the red carpet of the 2019 BET Awards on June 23, 2019 in Los Angeles, California | Source: Getty Images
Mikey, who was wearing a blue t-shirt and blue jeans, looked adorable as he had a conversation with his mother about his basketball skill.
Marcille tried asking Mikey if he was going to dribble the ball and throw it through the hoops and he answered that he did not really know how to dribble, but he was going to do it anyway. Captioning the post, Marcille wrote,
"Mommy's big boy ?"
Although Mikey said he was going to try and dribble his ball, all he did was try to bounce it a little bit before finally sitting on the ball and rocking back and forth.
The comments section quickly filled up with comments from fans and lovers of Marcille and her family. Some expressed that Mikey was the absolute cutest and others said he was his mother's twin.
She is not sure if she wants more kids.
Some also expressed that Marcille should continually give Mikey the support he needed as he could end up being a big-time pro basketball player or feature in commercials. Another fan made an interesting observation and said,
"He is SOOOOOOO handsome❣️ , And it looks as though he's getting taller by the minute."
Mikey is the second child and first son of Marcille. She and her husband, Michael Sterling welcomed Mikey in April 2018 at around 5:59 pm and the couple was excited at the birth of their little prince.
Marcille has a five-year-old daughter, Marley Rae from her previous relationship with ex-partner, Kevin McCall. Mikey is her first child with Sterling who is a lawyer.
The couple has a second son named Maverick whom they welcomed sometime in September 2019. Although Marcille once mentioned she wanted up to five children, she has recounted saying she is not sure if she wants more kids.
Ever the loving and doting mother, Eva never fails to share lovely pictures and videos of her kids as they navigate through their lives and they are all absolutely fantastic.
Please fill in your e-mail so we can share with you our top stories!