Eva Marcille Leaves 'Real Housewives of Atlanta' - Inside Her Struggles on the Show
'Real Housewives of Atlanta' star, Eva Marcille confirmed that she would not be returning after three seasons on the show. Here is a look into some of the challenges she faced.
After three seasons on the "Real Housewives of Atlanta," Eva Marcille made the shocking announcement of her departure. 
Marcille explained in a personal statement that after discussions with her family and representatives, she has decided to seek out other opportunities to focus on.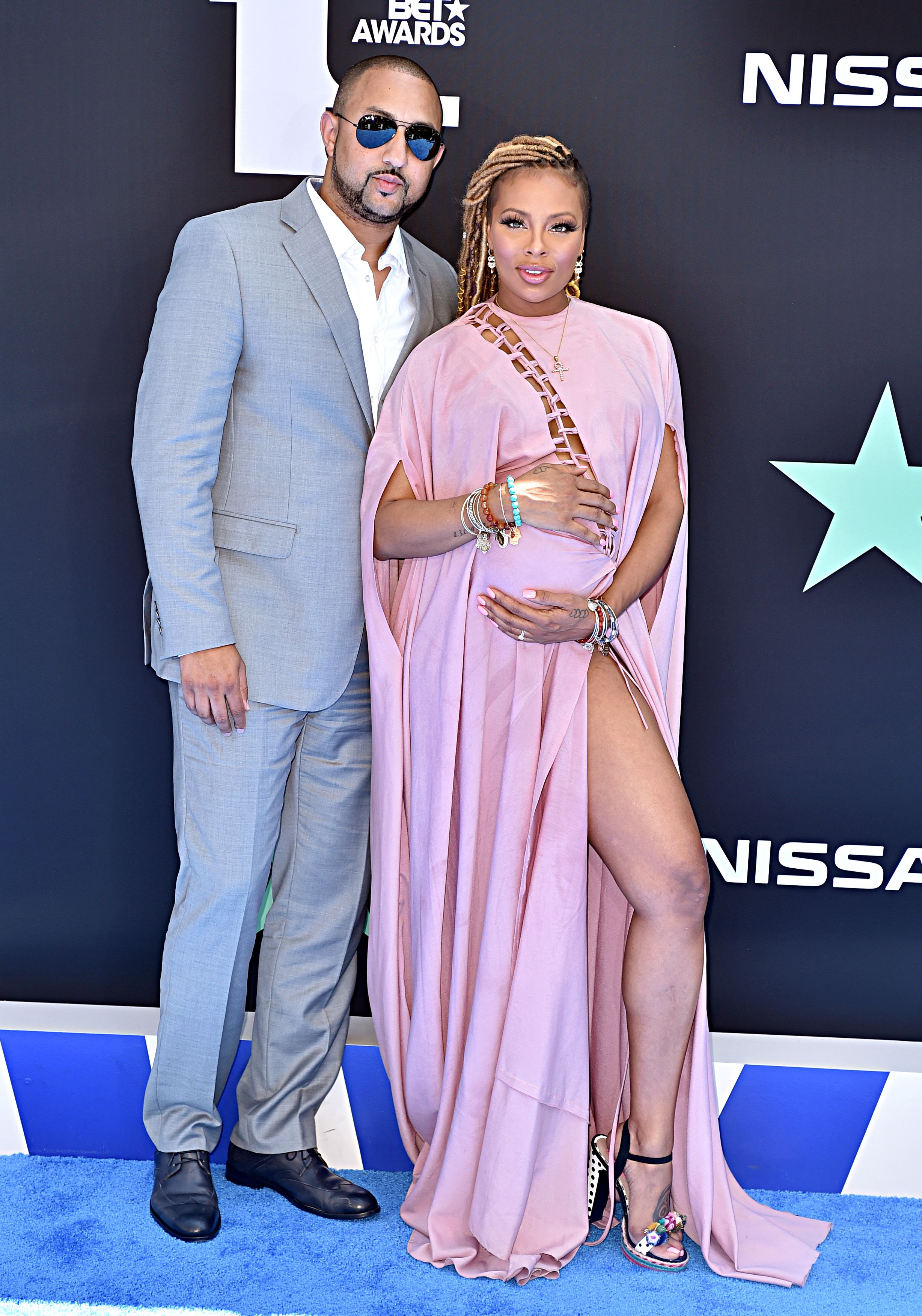 While
discussing her departure
on the
Rickey Smiley Show
, Marcille made it clear that she was leaving on good terms with the women, as well as the crew producers from
Bravo
, she said:
"I love every single one of those Black women. They are all queens all in their own right. They are stars and I wish them the most successful season."
Marcille explained that she also planned on focusing on her family. She revealed, "I look forward to serving my community on The Rickey Smiley Morning Show and finding ways to be a voice during this transformational time in our country for people of color."
The reality is married to a lawyer named Michael Sterling, and the couple has three children together. She joined the show in 2017 as a friend of Nene Leakes before staying on as a full-time cast member.
Marcille detailed on the show her finding love with Sterling years after ending an alleged abusive relationship with the father of her first child, Kevin McCall. The model and rapper have a daughter named Marley Rae.
There was a lot of a talk among the women that the reality star didn't have an actual home in Atlanta. She later clarified that for security reasons concerning her ex that she was forced her to move around a lot.
Marcille and #KevinMcCall have been at odds since their daughter's birth, including a stint where McCall disowned their child on Instagram. https://t.co/C0AM3rfczO

— Blavity News (@Blavity) March 26, 2019
Marcille often got emotion talking about Marley's relationship with McCall. She revealed that her daughter doesn't know him and that the six-year-old only knows Sterling as her father.
At the end of season 12, Marcille made the bold decision to change Marley's surname after Sterling suggested to adopt her as his own. She ended the season with her saying she was the happiest she has ever been in her life.
Wendy Williams commented on her departure and asked fans, "are you sad to see her go?" The talk show host received with a lot of mixed relies on her question.
Many fans supported her decision to leave, and felt the show was too toxic for her. Some people were happy to see her go. Some fans praised her beautiful family and admitted that they would miss her storyline.