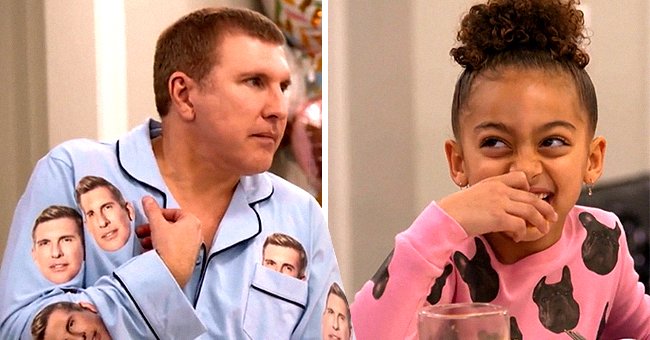 Instagram/chrisley_usa
Check Out Todd Chrisley's Interesting Pajamas with His Face Printed on It — How Did His Family React?
A recent promotional video for "Chrisley Knows Best" revealed how much Todd Chrisley loved himself. He got pajamas made that feature his face on it and his family found them hilarious.
In a new sneak peek of "Chrisley Knows Best," Todd walked into the family kitchen wearing blue pajamas that featured colored photos of his face. His wife, Julie, responded by jokingly saying: "That steals my heart."
Their son, Chase, questioned why his father would want to wear pajamas plastered with his face on them. The family patriarch explained they "were inspired by Lilo's pajamas."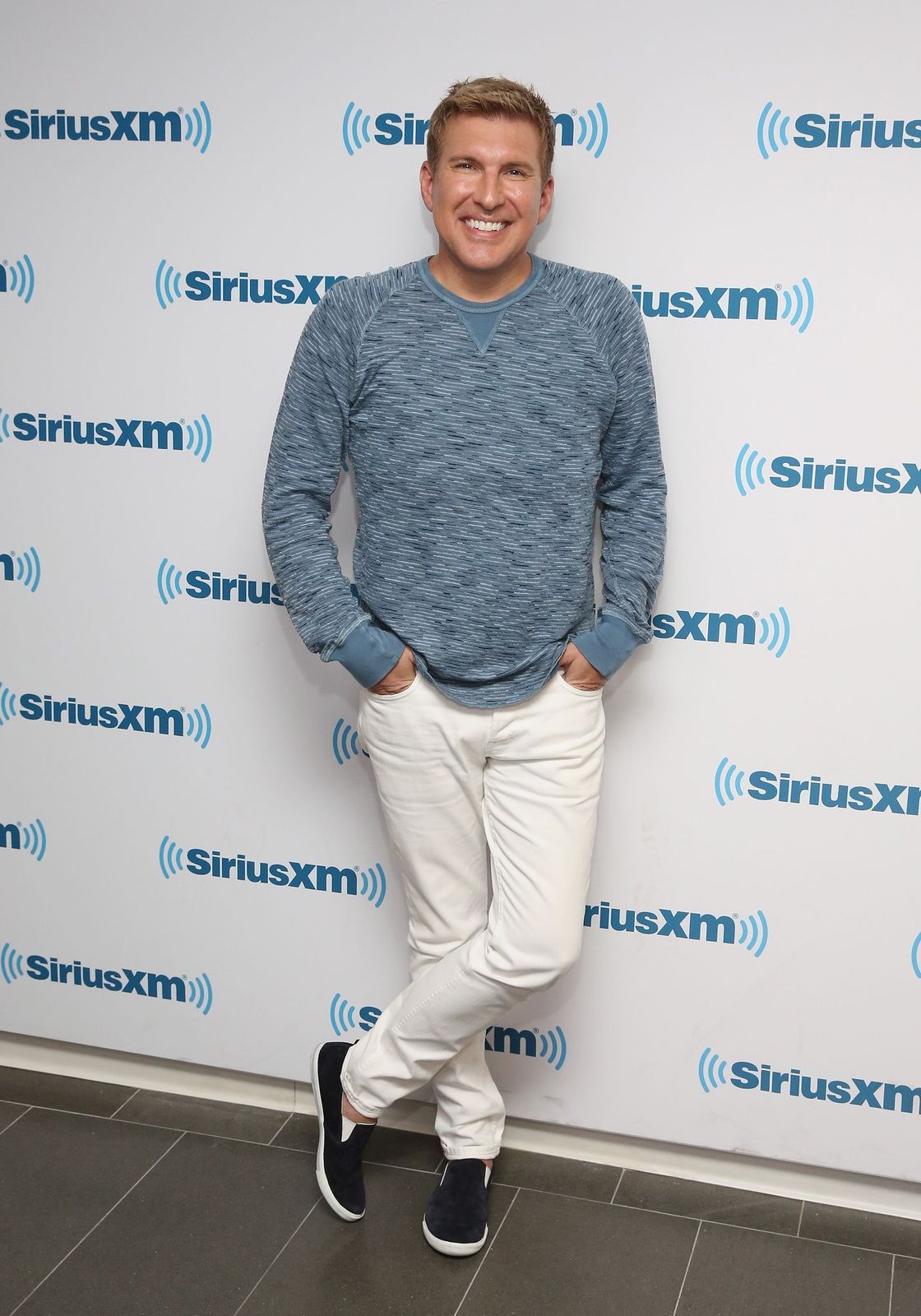 Todd Chrisley visits SiriusXM Studios on May 15, 2015, in New York City | Photo: Robin Marchant/Getty Images
FINDING COMFORT
He further confessed: "Me seeing my face brings me comfort." His granddaughter, Chloe remarked to his statement saying that she was now "scared."
She was actually wearing pink pajamas that featured a dog's face on them. Todd's mother, Nanny Faye, didn't seem too pleased with the answer too.
PEEPING TODD
Julie then blamed everything on Chase noting how he was the one who came up with the pajama idea. He quickly denied any involvement in it.
Then Nanny Faye noticed something peculiar and quite funny about the pajamas. She commented: "Out of his pocket, there's a peeping Todd."
MAKING FUN OF TODD
The family was initially confused until they noticed that one of the "Todd" faces was actually peeping out from the pajama pocket. Chase got in on the joke saying, "You're a peeping Todd" and the clip ended with everyone laughing together.
CHASE ADMITS STEALING FAMILY CARS
Hilarious things often occur on the family's reality show and sometimes it isn't just Todd who's up to no good. In the second episode of the eighth season of the show, Chase admitted that his younger sister, Savannah, had helped him sneak out with their cars when he still lived at home.
TODD REJECTS SAVANNAH
Hearing the shocking revelation, Todd declared that his last-born child, Grayson, was "the love of my life now that I know Savannah's a car thief." He noted how he now loved "Grayson more than I do her."
HIS POSITIVE COVID-19 DIAGNOSIS
Despite the show having humorous undertones, some sad news has come out of the Chrisley household. In April 2020, Todd tested positive for the novel coronavirus disease.
LOSING HIS FATHER
Luckily, he managed to bounce back and fully recover. Two years before "Chrisley Knows Best" premiered, the family patriarch actually lost his father, Gene.
HOW GENE CHRISLEY DIED
He died from cancer, in Atlanta, Georgia, in 2012 at the age of 77. Chances are if he had been alive he would have joined in on the mischief and shenanigans on the show.
"Chrisley Knows Best" airs on Thursdays at 9/8c on USA Network.
Please fill in your e-mail so we can share with you our top stories!