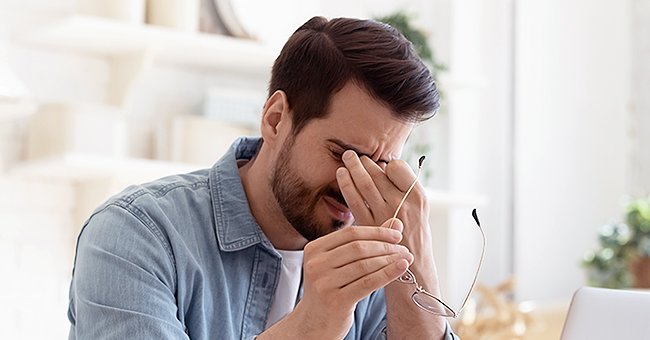 shutterstock.com
Man Kicked Wife and Her Daughter Out of His House

Today's #storyoftheday is about a man who kicked his spouse and her daughter out of his house after an uneventful incident.
Reddit users recently had a field day when a 32-year-old man took to its platform to detail the events that led him to forcefully ejecting his 34-year-old wife, Andy, and her 16-year-old daughter, Carrie.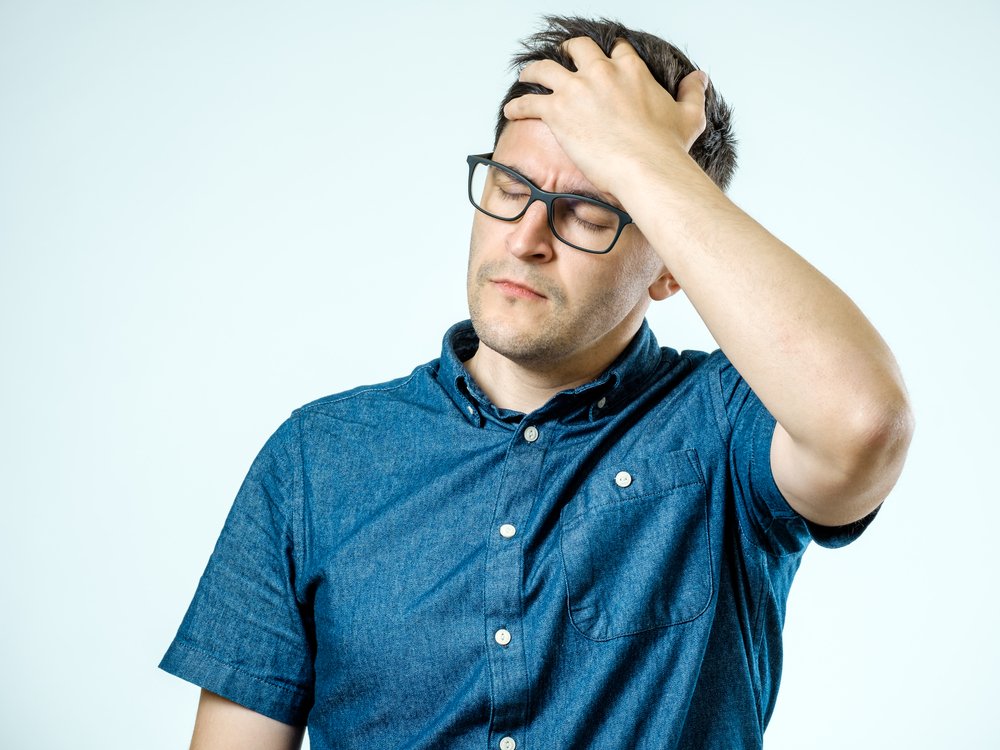 A photo of a frustrated man holding his head. | Photo: Shutterstock
While noting that Carrie is a product of his wife's previous marriage, the original poster said that the teenager refused to allow a bond to grow between him and her.
Despite the occasional cold shoulder from Carrie, he made sure to let her know that he had no intention of replacing her birth father, who died in an accident some years ago.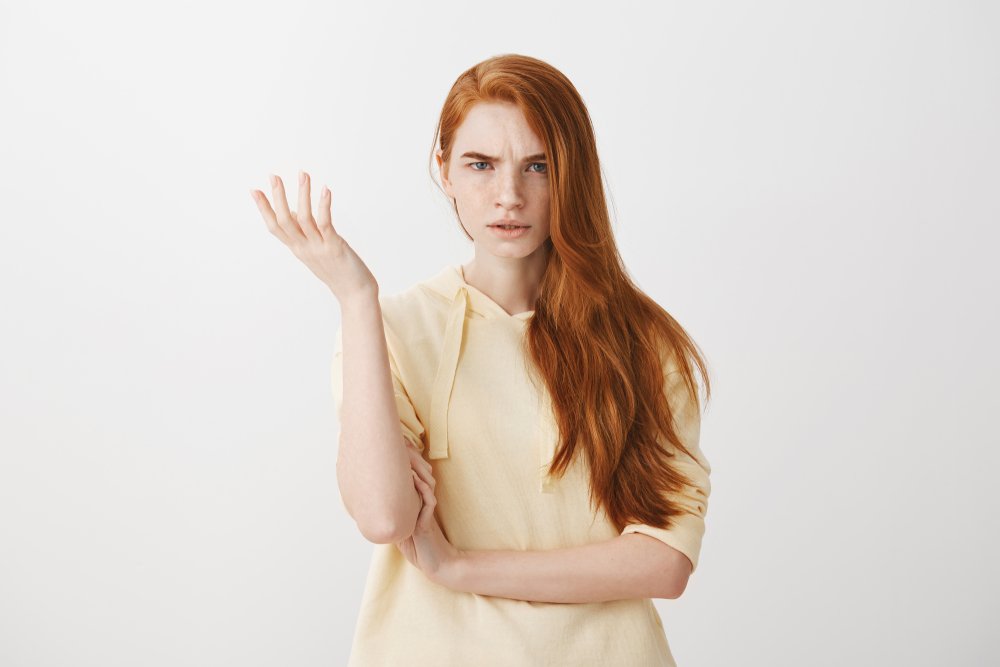 Angry red-haired teenager being rude to an adult. | Photo: Shutterstock.
Things seemed to be okay until he and Andy walked down the aisle, and she had to move into his house with her daughter, who was 15 years old at the time.
Not only would the teenage girl deliberately destroy plates and not clean up the mess, but she also took up the habit of throwing things out of the window and insulting their neighbors.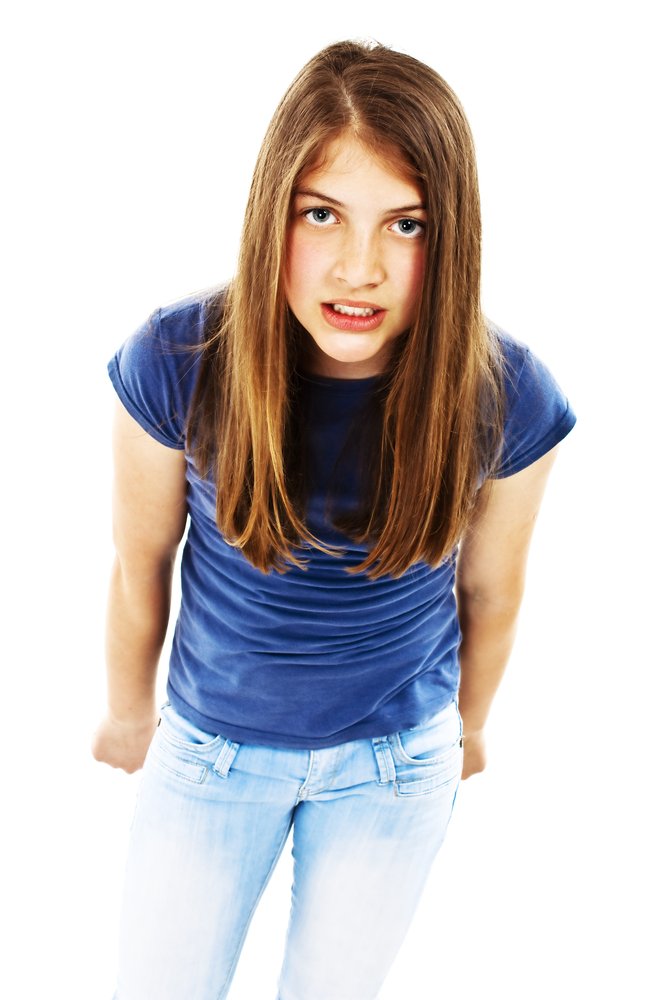 Angry teenager being rude to an adult. | Photo: Shutterstock.
Even though Carrie's bad behavior occasionally prompted her stepfather to yell at her, he noted that Andy only appealed with her daughter to stop behaving the way she did and failed to take any practical steps to correct her.
Each time the teenager offended him, Andy would beg her to behave, but it made no difference as the drama continued for a year. Carrie eventually struck the original poster's last nerve when he and his wife came home from dinner, one night, to meet her destroying his BMW X5.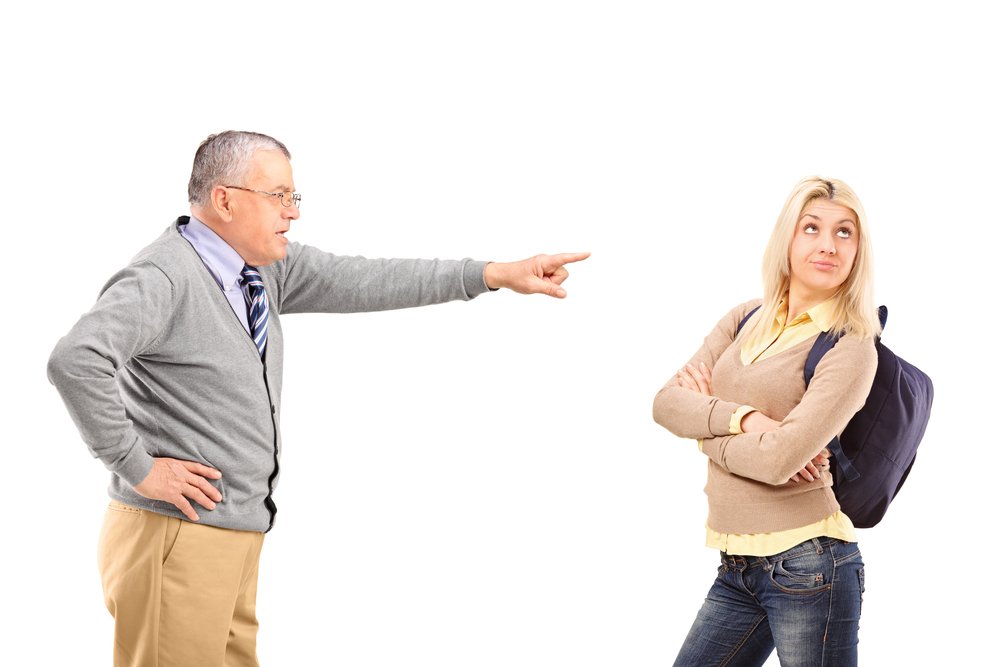 Angry father reprimanding his step-daughter. | Photo: Shutterstock.
The sight of slashed tires and scratched surfaces prompted him to call the teenager some names before he yelled at her to leave his house. Andy, unfortunately, took her daughter's side and claimed that the teenage girl was just "acting out" and asked her husband not to call her names.
Andy's response angered him even more, and he told her that if she was okay with Carrie deliberately ruining his stuff, she could leave with her daughter.
During the 15 minute argument that ensued between the couple, the 32-year-old poster told his wife that he wanted her daughter to either pay for damages or get sued.
When his wife replied by calling him "heartless," he asked her and Carrie to "pack their bags and get out." Although he admitted that he could have handled the situation less aggressively, he announced that he and Andy are getting a divorce.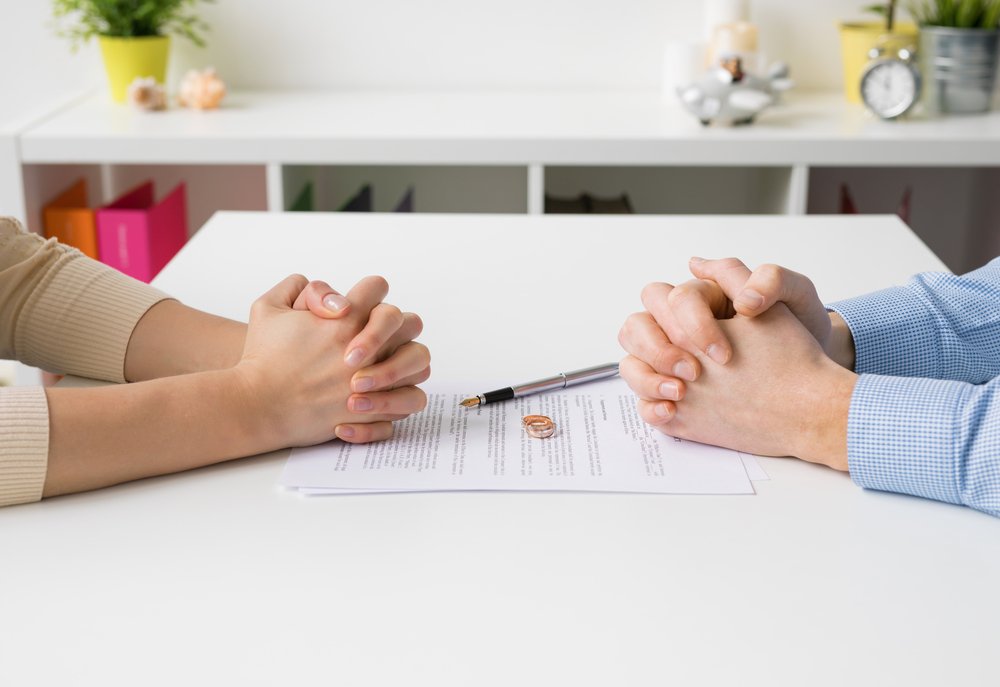 A photo of a couple going through divorce and signing papers. | Photo: Shutterstock
He also noted that he had every intention of seeing a lawyer so he can sue the 16-year-old for defacing his car. However, when discussing the issue with his parents, his mother thought he acted horribly and he wants to know if that's true.
Many Redditors disagreed with her saying the original poster did the right thing while some thought sending them out was a bit unfair. What do you think of the story?
Please fill in your e-mail so we can share with you our top stories!