Ludacris' Wife Eudoxie Looks Gorgeous in a Sexy Red Dress and Glowing Makeup
Ludacris' wife, Eudoxie is still all shades of cute and she newly posted an adorable snap of her hourglass figure in a red bodycon dress with narrow straps.
Ludacris' wife Eudoxie Mbouguiengue is not as famous as her husband but she delights in sharing awesome snaps of herself and her family online.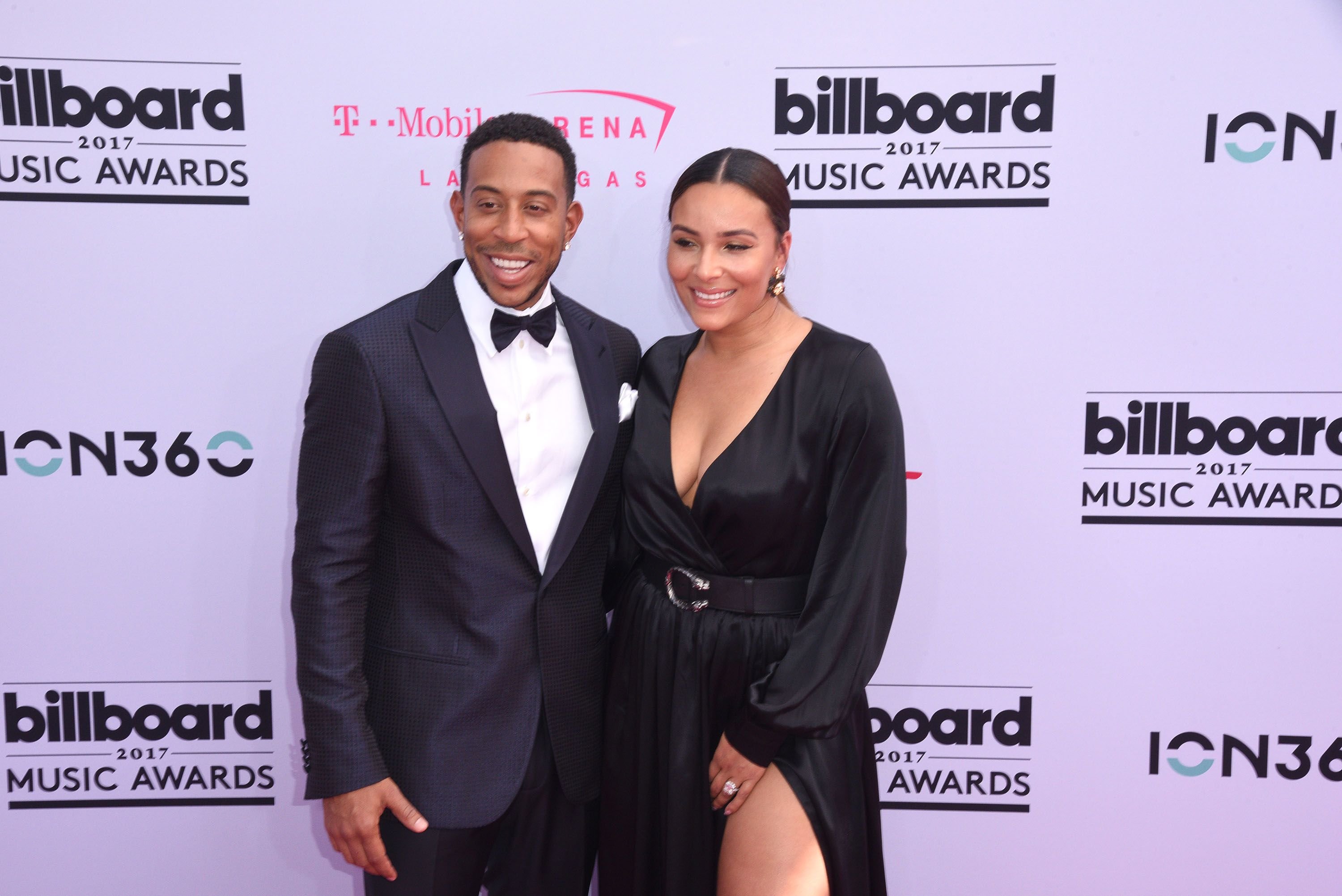 The mother-of-one usually gets likes from her online audience and the comments on some posts run into hundreds.
On July 30, she decided to show her trimmed figure in elegant and chic attire. She donned a thin-sleeved red dress and belted the straps in front of her waist.
The attire was long but it gave way for her manicured toes to show. Eudoxie's hair was patterned away from her face and her gold bracelets and earrings were on full display with the hand-on-the-hip pose that she struck.
The rapper was involved with another woman whom he got pregnant.
Having dished the drop-dead gorgeous shot, the caption that accompanied the photo showed her addressing Ludacris in a playful manner. It read, "Give me something baby! @ludacris." It is not certain what she is asking for but the couple is undoubtedly happy in their relationship.
Because of his wife, the rapper has been privileged to acquire dual citizenship. Eudoxie is from Gabon in Africa and earlier this year, Ludacris made the headlines after he announced that he had obtained citizenship in the country.
The couple visits Gabon frequently and Eudoxie has made her daughter familiar with some of her relatives. Reportedly, their daughter, Cadence, seems to blend in the rich cultural heritage of her people who have welcomed her with open arms.
The mother-of-one has always embraced her roots. Though she was born in Gabon and had a humble beginning, nonetheless, she found her way to North America. She majored in medicine at the University of Miami.
In 2009, the couple began a romantic relationship but after five years of dating, the rapper was involved with another woman whom he got pregnant.
They later reconciled and Ludacris wasted no time in proposing to his lover. Since then, they have been an inseparable duo and have committed themselves to building a loving family.
Cadence is being raised along with her sisters, Cai and Karma, from the rapper's previous relationships. The father-of-three is equally loving and supportive.
In 2018, when Eudoxie revealed that she suffered a miscarriage, she extended her heart of gratitude to God, her loved ones, and to her family for standing unwaveringly by her side.