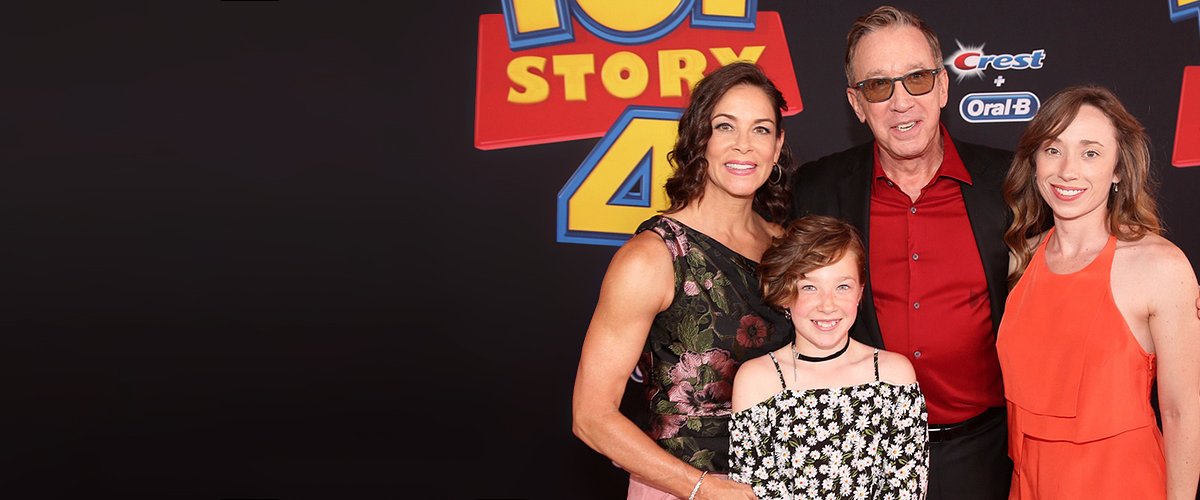 Getty Images
Tim Allen Has Two Daughters from Two Women — Meet the 'Home Improvement' Star's Family
Actor Tim Allen, best known for "Home Improvement," has two daughters from two different women. His first child is almost 20 years older than his second one.
Tim, who has worked on projects as famous as "Toy Story" and "Home Improvement," has been married only twice throughout his life. His first wife was Laura Deibel, his college sweetheart.
[Katherine is] used to Tim being "a toy" since she was only six years old.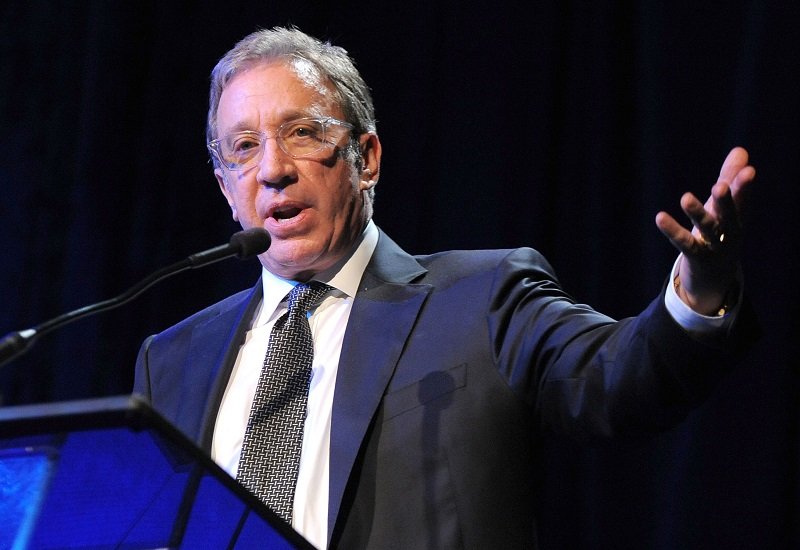 Tim Allen on May 6, 2013 in Beverly Hills, California | Photo: Getty Images
TIM ALLEN MARRIED LAURA AFTER BEING IN PRISON
In October 1978, the actor and an accomplice were caught at the Kalamazoo/Battle Creek International Airport with almost one and a half pounds of cocaine. Even though Tim had a regular job at a sporting goods store at the time, he was also a narcotics dealer on the side.
Tim was sentenced to eight years in prison after he agreed to cooperate with the investigation and testified against his accomplice. Fortunately for him, he only served two years and four months.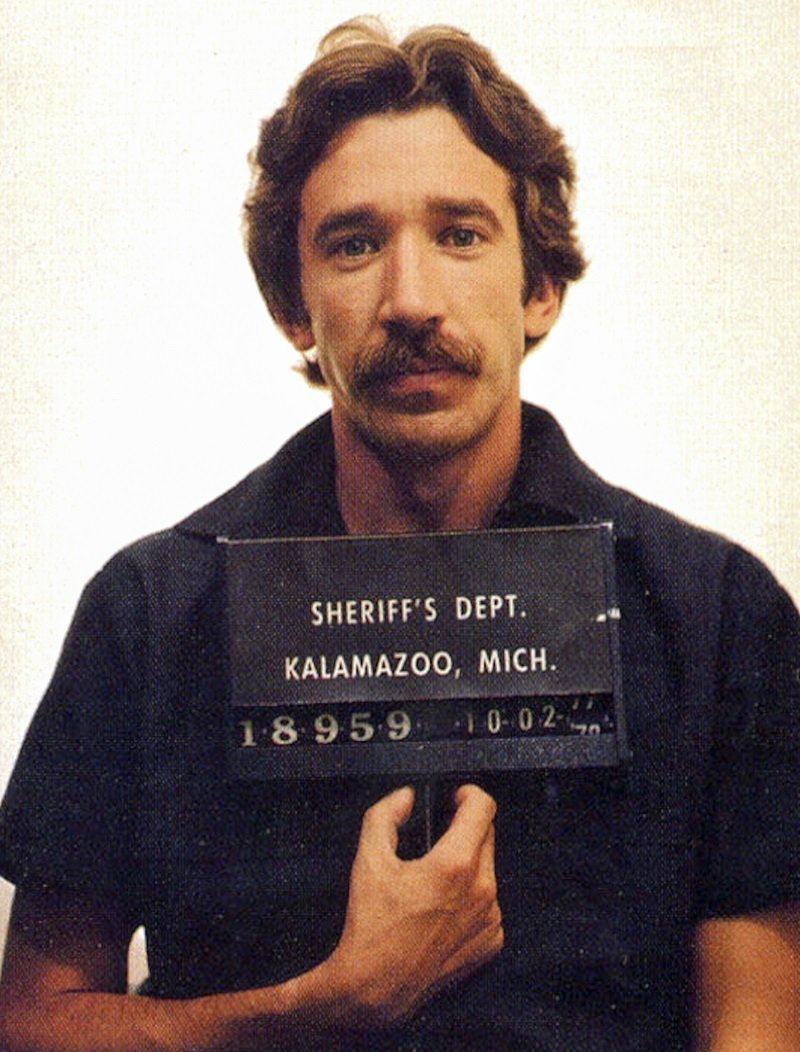 Tim Allen in a mug shot following his arrest for cocaine possession, Kalamazoo, Michigan, US, October 2, 1978 | Photo: Getty Images
Finally, in April 1984 and after dating for years, Tim Allen and Laura Deibel walked down the aisle. Their first and only daughter, Katherine, was born in December 1989. Sadly, ten years after her birth, the former couple split and ended up getting divorced in 2003.
While Laura and Tim's relationship ended up in a divorce, she was one of the people who supported him the most during the early stages of his career. She stood by his side even when he fought drug and alcohol addiction!
TIM ALLEN'S CURRENT WIFE
Tim Allen's second (and current) wife is Jane Hajduk, also an actress known for the TV show "Monk." They tied the knot in October 2006 after dating for five years.
The actor once told Closer Weekly that he was not the same man he was when he married Laura, revealing that he used to hide things and do what people who drink too much do.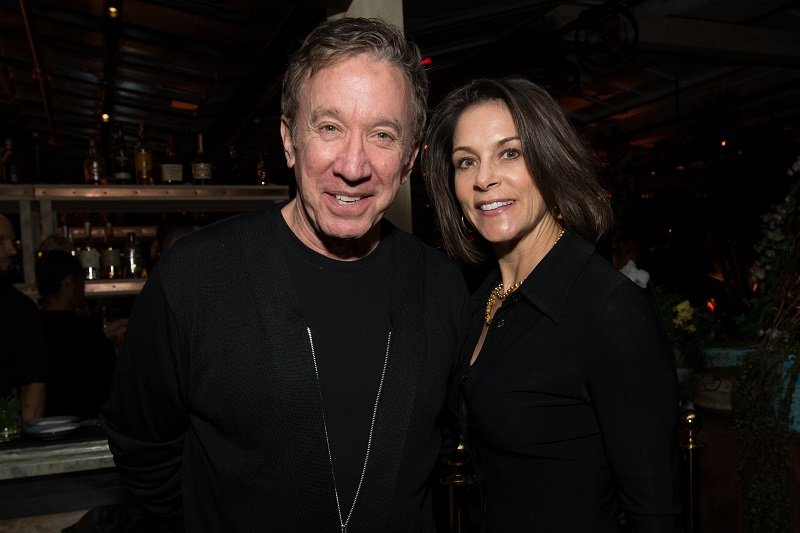 Tim Allen and Jane Hajduk on February 7, 2018 in West Hollywood, California | Photo: Getty Images
After pointing out that he was not connecting with his previous wife, Tim confessed that he had been sober for almost two decades (as of March 2017) and that he was "much more present."
In 2009, three years after getting married, the couple welcomed their daughter Elizabeth. It is important to point out that Katherine is almost 20 years older than Elizabeth!
Shortly after the birth of his second daughter, Tim confessed that he was not as worried as he was with Katherine, even describing Elizabeth's birth as a "marvelous experience." He revealed:
"She did all the work, but she allowed me to be there, and I was able to physically help her on the backside of it. And her sister was there and a couple of her friends."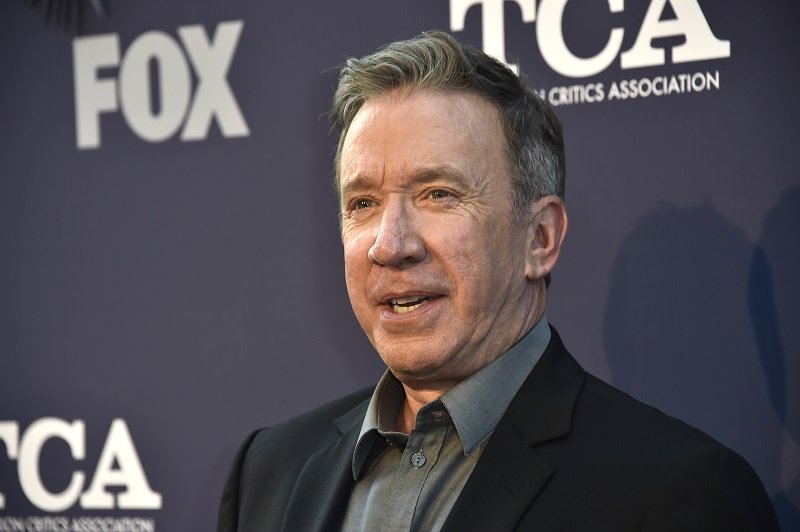 Tim Allen on August 2, 2018 in West Hollywood, California | Photo: Getty Images
TIM ALLEN'S DAUGHTERS NOWADAYS
Tim, who was 55 when Elizabeth was born, also admitted that Jane, then 42, was doing a great job at taking care of the baby so that he could keep up with his busy schedule.
As per Tim Allen's kids, they try to live their lives away from the spotlight. In Katherine's case, she is 30 years old and usually accompanies her dad on red-carpet events. Katherine and Jane are reportedly quite close.
Elizabeth, on the other hand, is ten years old. Since she is still a child, her parents have kept her out of the limelight, but she has also joined them in a few movie premieres.
In June 2019, for example, Tim, who provides Buzz Lightyear's voice, attended the Los Angeles premiere for "Toy Story 4" with his wife and two daughters.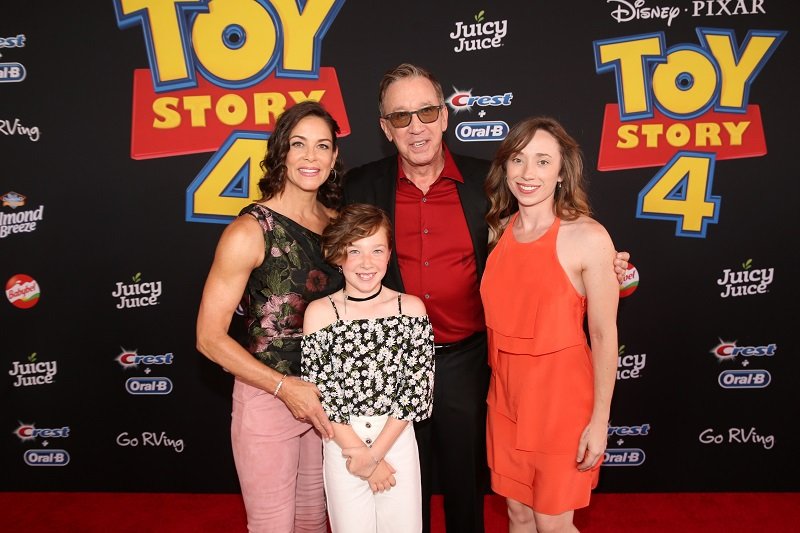 Jane Hajduk, Tim Allen, and family at the El Capitan Theatre in Hollywood, California on June 11, 2019 | Photo: Getty Images
Talking to People, Katherine confessed that she was used to Tim being "a toy" since she was only six years old. Elizabeth seemed to be a bit more excited about his dad's gig as she said that it was "cool."
At the moment, Tim Allen is still taking acting gigs. He is currently working on the TV show "Last Man Standing," portraying Mike Baxter since 2011.
Please fill in your e-mail so we can share with you our top stories!