Tim Allen Spent Two Years in Prison — a Look Back at the 'Santa Clause' Actor's Troubled Past
Actor and comedian Tim Allen, best known as Tim Taylor in "Home Improvement," spent a couple of years behind bars for smuggling cocaine.
Born in Colorado in 1953, Tim Allen Dick has been involved in the entertainment industry for over four decades, working in several films and TV shows like "Toy Story," "The Santa Clause," and "Christmas with the Kranks."
Once you lose your freedom, you never want to lose it again.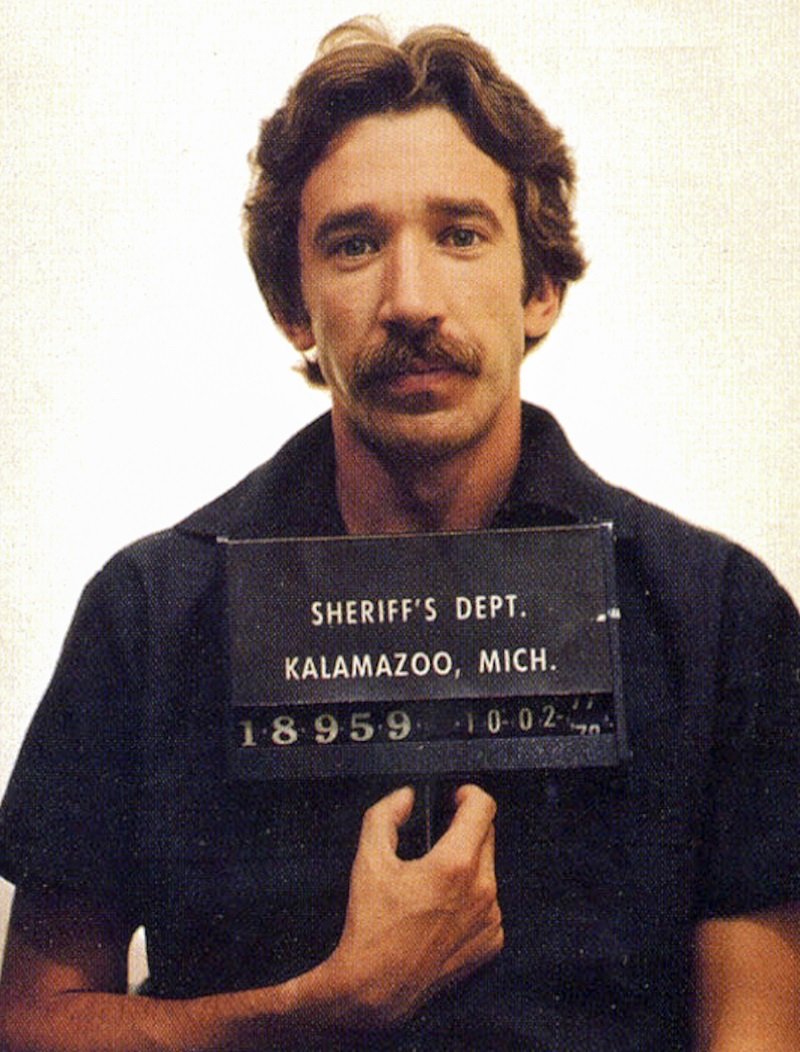 THE SOURCE OF TIM ALLEN'S HUMOR
One of Allen's most characteristic features is his sense of humor, something that he has been developing since he was a child when other children would make fun of his last name (Dick).
It is fair to say that he used his wit as a defense mechanism to deflect the jokes and insults. Years later, Allen was forced to use his humor as a shield again, but to avoid beatings in jail.
Had the best time with @JimmyKimmel tonight! #Kimmel @JimmyKimmelLive #ABC pic.twitter.com/BWQ1YQfHpm

— Tim Allen (@ofctimallen) January 14, 2020
After earning a bachelor's degree in Television and Radio Production from Western Michigan University, he met his long-term partner Laura Deibel, and they tied the knot in 1984 after dating for years.
Apart from that, he landed a job at a sporting goods store, and later, at the company's advertising agency. On the side, Allen was a narcotics dealer.
#TGIF! Who else has been slacking on their workouts lately? #FlashBackFriday #FitnessFriday #homeimprovement pic.twitter.com/T0x1fUoGJR

— Tim Allen (@ofctimallen) May 22, 2020
TIM ALLEN'S ARREST
On October 2, 1978, Allen and an accomplice were arrested at the Kalamazoo/Battle Creek International Airport for possession of almost one and a half pounds of cocaine.
Initially, he was sentenced to eight years in federal prison: a reduced sentence because he agreed to testify against his partner in crime. However, he ended up serving 28 months.
I have been in my house too long. pic.twitter.com/fJX9Nby4rp

— Tim Allen (@ofctimallen) June 11, 2020
It was during Tim Allen's time in jail that he polished his comical skills, as making his fellow prisoners laugh was the best way to avoid beatings.
Tim Allen's prison mates could "kick butt" whenever they wanted to. Laughing, on the other hand, was not as common, which is why it was a "very valuable" skill for him.
That time of year again. BBQ's, boating and heavy duty weeding. Glad I had the past few months to modify my lawn mower. Remember; always attach a camera to your safety helmet, because if you don't get it on camera did it really happen? #MCM #summertime #HomeImprovement pic.twitter.com/DjtfRkyMHK

— Tim Allen (@ofctimallen) June 22, 2020
TIM ALLEN'S TIME IN PRISON WAS NOT EASY
The actor revealed that there was a particularly aggressive inmate who never hit him because of his impression of the famous Looney Tunes hunter Elmer Fudd. About his time behind bars, Allen said:
"Prison takes away your freedom in a way you can never imagine until you spend time there. […] Once you lose your freedom, you never want to lose it again."
Allen also recalled a particularly tough period during his incarceration, revealing that he and 20 other people were put in the same holding cell with just one toilet in the middle of the room.
The famous actor pointed out that, at some point, he thought about taking his own life. However, he forgot about it after realizing that his attempt would have failed.
Ready for the Golden Globes tonight. #GoldenGlobes pic.twitter.com/Hd9L5r37Tm

— Tim Allen (@ofctimallen) January 5, 2020
TIM ALLEN'S CAREER AFTER JAIL
For Allen, his two years and four months in jail felt like "a watershed moment" as it put him in a position of great humility. Allen also got the chance to make amends with friends and family and to redirect his life.
In 1981, he was released on parole and began to seriously pursue a career as a comedian, doing stand-up shows in Detroit and eventually moving to Los Angeles. Once there, he landed some gigs on late-night shows.
Getting ready for the 4th. Please be responsible & safe. #safetyfirst #buzzlightyear #toystory #toystory4 #Disney #fourthofJuly pic.twitter.com/aQC9tvF1uY

— Tim Allen (@ofctimallen) July 3, 2019
It wasn't until 1991 that his career skyrocketed after he got the part of Tim Taylor in "Home Improvement," a show that ran for eight seasons and put him on the map.
From that point on, Tim Allen started working on movies like "The Shaggy Dog," "Wild Hogs," "Crazy on the Outside," and the "Toy Story" franchise.
Just returned from a trip with my family. We went to Paris, Jerusalem,Cairo and Munich. We saw that beautiful Notre Dame Cathedral just over a week a go....terrible fire, terrible loss for France and all of us. pic.twitter.com/BnOHMMHLBq

— Tim Allen (@ofctimallen) April 17, 2019
As per his love life, he was married to Laura Deibel between 1984 and 2003. Together, they have a daughter named Katherine. In 2006, he gave love a second chance and married actress Jane Hajduk. With her, he had another daughter named Elizabeth.
At the moment, Tim Allen is very much active in the entertainment industry. Since 2011, he has been portraying Mike Baxter in the famous sitcom "Last Man Standing" opposite Nancy Travis.