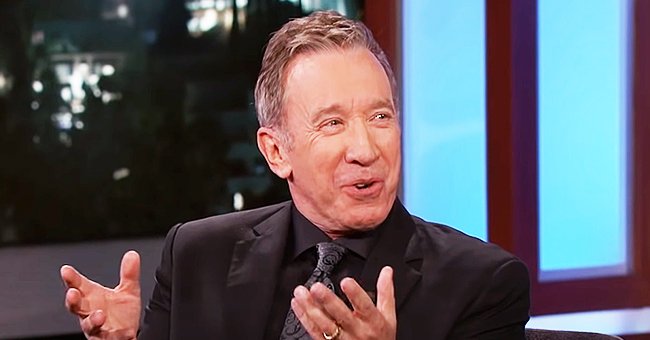 youtube.com/Jimmy Kimmel Live
Tim Allen of 'Home Improvement' Jokes about Social Distancing with a Throwback Photo

Actor and comedian Tim Allen of "Home Improvement" fame chose to look at social distancing from a humorous side, by sharing a throwback photo on his Twitter page.
With the world experiencing a lockdown that has kept most people indoors due to precautions against the spread of the novel coronavirus, humor can be a welcome way to help ease the tension in people's minds.
"Home Improvement" star Tim Allen sought to provide a bit of comic relief to his fans on Twitter, by posting a throwback picture that was about social distancing.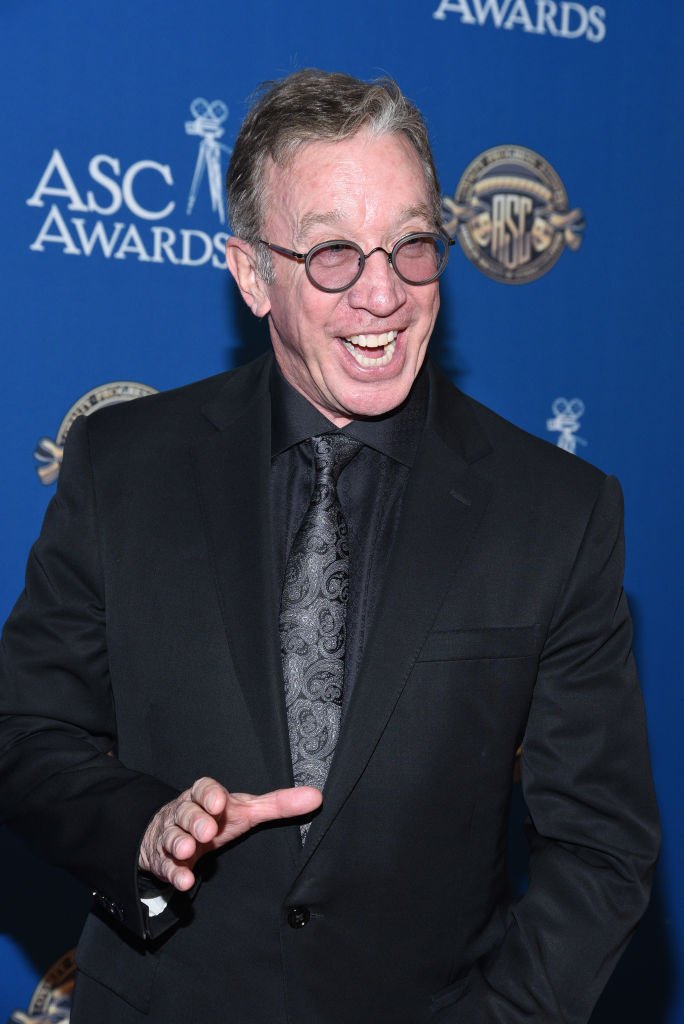 Tim Allen attends the 34th annual American Society of Cinematographers Awards for Outstanding Achievement in Cinematography at The Ray Dolby Ballroom in Hollywood, California. | Photo: Getty Images
The picture Allen posted was that of Mr. Wilson, who was the next-door neighbor of his character, Tim Taylor, in the hit television sitcom that thrilled fans in the 90s.
In the picture was Wilson, peeping through a wooden fence, and the caption, "Wilson, Social Distancing Champion, 1991-1999." In the caption to the post, Allen wrote:
"My dear old friend."
Many fans reacted to Allen's post, with most of them posting several short clips of Allen having to talk to Mr. Wilson through the wooden fence that separated them anytime he needed his advice.
Mr. Wilson's character was played by Earl Hindman, who passed away in 2003, a few years after the final episode of "Home Improvement." He is fondly remembered for his hidden face behind the fence — the theme of Allen's tweet.
Tim Allen recently spoke about how he became drug and alcohol-free.
Since the finale of "Home Improvement," there have been talks about a revival for the show, with those talks gaining momentum in 2018.
That revival was very close to happening, with all plans laid down and the story set, until FOX decided to revive the show, "Last Man Standing," instead.
Allen spoke to E! News about the revival plans, saying that it was an interesting idea and that everyone was cool with it. The revival plot for the show had the Taylor boys — Brad, Randy, and Mark — as property owners in Michigan.
Allen's character, Tim Taylor, was still together with Jill, played by actress Patricia Richardson, although they were living in a different house.
Meanwhile, Tim Allen was live on the "Kelly Clarkson Show" a month ago, where the 66-year-old spoke about how he became drug and alcohol-free.
Allen said he has been living in sobriety for 22 years, adding that it was with the help of someone who reached out to him that he was able to stop indulging in drugs and alcohol.
Please fill in your e-mail so we can share with you our top stories!