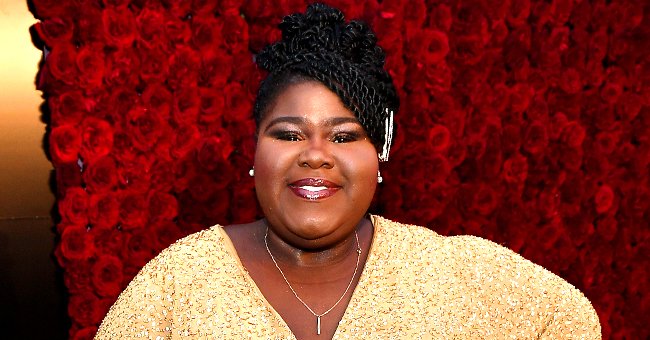 Getty Images
Take a Look at the Adorable Surprise Visitor That Gabourey Sidibe & Boyfriend Brandon Frankel Had at Their Airbnb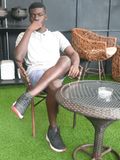 Actress Gabourey Sidibe and her boyfriend, Brandon Frankel steal hearts with an adorable video of both of them playing with a cute dog.
Actress Gabourey Sidibe and her boyfriend, Brandon Frankel not only make the cutest couple, but they are also the cutest dog-lovers. The actress shared a brief clip of her boyfriend petting a dog on Instagram. In her caption, she narrated how they came across their cute friend. She wrote,
"Staying at an AirBNB and the owners live next door, and their dog just walked in through the doggy door to come chill. 10 outta 10 stars."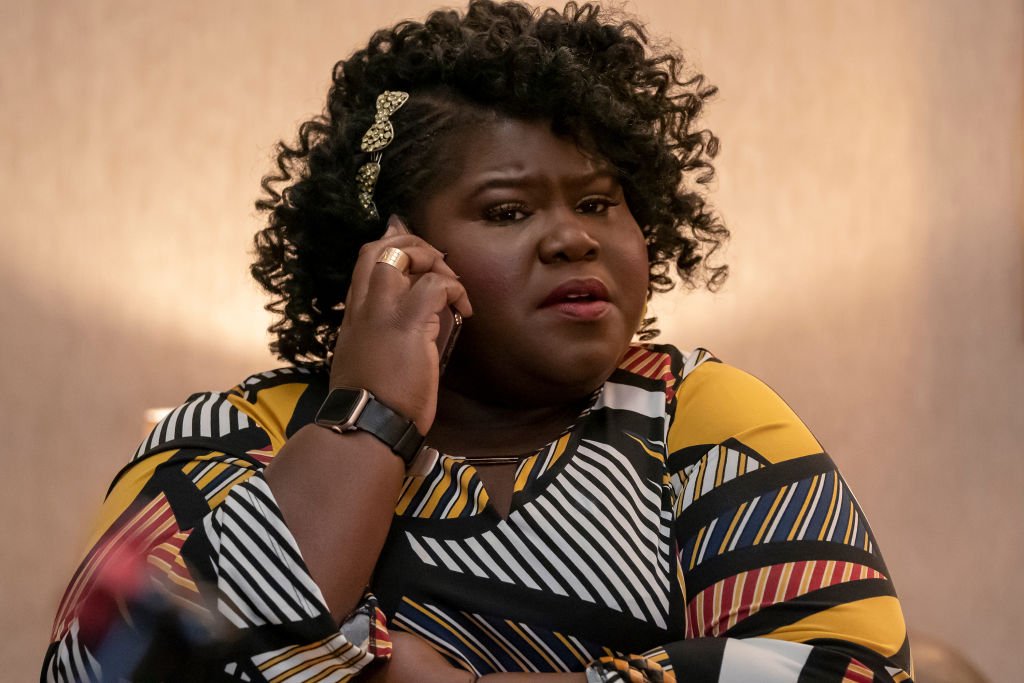 Gabourey Sidibe in the "Talk Less" episode of "Empire" on March 10, 2019 | Photo: Getty Images
In the video, Frankel was wearing a casual lounging outfit which comprised of a gray top and blue shorts while crouching to pet their adorable home invader.
The little dog was a shaggy little gray and white cutie with a name tag dangling from his collar. It sat on its hind legs like the good dog he was while sweetly staring at Sidibe, who was making cute sounds behind the camera.
Sidibe's fans and followers felt just as enamored with the little doggo gushing about how cute their little unexpected visitor was in the video.
People on the internet still like to concern themselves with her weight and her body despite how obvious it is that Sidibe is living her life to the fullest.
Although Sidibe and her boyfriend seemed completely in awe of their new canine friend, the couple actually has a feline one they have for keeps - Sidibe's adopted cat which she named Aaron Purr.
Sidibe reportedly adopted Aaron Purrr, who she affectionately calls "A-aron," in the summer of 2017. The "Empire" actress could not hold back from sharing heartwarming photos of herself and her feline best friend all over her social media. In a 2017 post, she documented their day at the gym and wrote,
"Brought A-ARon to the gym for leg day, but he not ready to work. Said he wanna try Flat Tummy Tea."
Her post was a video of A-aron sitting on a gym bench meowing loudly in response to Sidibe's encouraging words to work out a little bit.
Just like Aaron Purr, Sidibe's beau, Frankel is also a frequent feature on her social media. To end the year 2019 and start off the new year, Frankel penned the most touching end-of-year tribute ever to his queen on Instagram.
The proud boyfriend shared cute couple pictures of him and Sidibe that had never been seen before, including one in which they were wearing complementing "KING" and "QUEEN" matching black hoodies.
In his caption, he praised Sidibe highly, referring to her as a ball of sunshine and someone who was generous with her time, resources, and love. He wrote that she had taught him so much about life and constantly pushed him to be better. He loved being her "Forever-Dork."
Despite how obvious it seems that Sidibe is simply living her life to the fullest, some people on the internet still like to concern themselves with her weight and her body.
Following the release of her book, "This Is Just My Face: Try Not to Stare" in 2017, the actress point-blank stated that she did not want to talk about her body or let it be the point of discussion when her name came up.
Since then, Sidibe has done a fantastic job in letting people see her for who she is; a smart, talented, and beautiful woman with a fabulous sense of humor.
Please fill in your e-mail so we can share with you our top stories!