Gabourey Sidibe of 'Empire' Was as Happy as a Kid on Her 37th Birthday
Actress Gabourey Sidibe takes to Instagram to share birthday pictures and opens up about how she was feeling unhappy on her birthday until her friends intervened and made her as happy as a baby.
"Empire" star Gabourey Sidibe took to Instagram two days after her birthday to open up about how her friends and partner, Brandon Frenkel, succeeded in turning what would have been a gloomy day into a happy one. Captioning her post, Sidibe wrote:
"My mans and my bestie conspired against my negativity to make sure I felt as happy and young as I felt when I was this lil dancing baby!"
The slideshow of pictures she shared included one of a younger Gabourey in an adorable blue printed dress while she shared a beaming smile. She also shared photos of her African-themed cake, which had an Aaron cookie-shaped like a wild cat on top.
She also revealed that Brandon and her best friend got some of her favorite people to send in videos of themselves, wishing her a happy birthday. They also got her some drinks and flowers.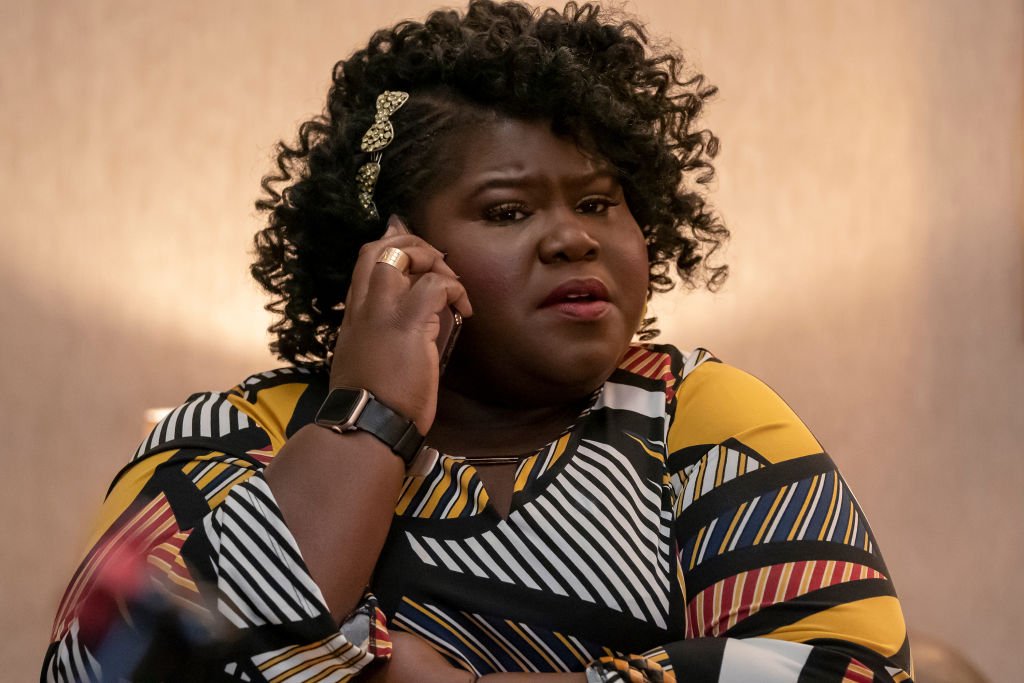 She thanked them immensely for putting the little social distancing party together for her and also said happy birthday to others like her, who had to celebrate their birthdays at home due to the pandemic.
Gabourey referred to Brandon as the cherry on top of the decade that passed.
Gabourey's boyfriend, Brandon Frenkel, who played a significant part in giving her a memorable birthday has, more often than not, been a subject of Gabourey's public adoring gushes.
Just as the year 2020 began to swing into a full run, the actress received a heart-warming tribute for her special one. Frenkel took to Instagram to share a slideshow of photos of the pair looking happy together. His lengthy heartfelt message read:
"Here's to 2020 — I'm truly thankful for my close family, friends, associates past and present...and most of all, THIS queen right here."
In his caption, he referred to Gabby as a ball of sunshine who selflessly gave her time, resources, and love to those who needed it. He appreciated her passion and excitement for life.
At that time, the pair had been dating for about eight months and were very happy. Gabby responded to the loving message in the comment section of his post.
She thanked him and referred to him as the cherry on top of the decade that had passed and the foundation of the decade that was next.
In 2017, after her successful weight loss journey, Sidibe revealed that she was "single and ready to receive a gentleman caller." 
Nearly two years after her public declaration, Brandon came along, and they fell in love. They started dating in May 2019 and have never looked back.
In 2017, Billboard named Brandon, who works as a brand marketer, as one of their branding power players. Both Gabby and her beau are very good at what they do and care deeply for each other.