TMZ: Nicki Minaj's Husband Kenneth Petty Granted Permission to Be Present during Baby's Birth Amid Pending Case
Nicki Minaj's husband, Kenneth Petty, has been granted permission to be there at the birth of their child. Here is what we know. 
Nicki Minaj is about to become a mother and now her husband and father of her child, Kenneth Petty will be allowed to be there for the birth.
Petty, who was convicted in 1995 for first degree attempted rape, was arrested for failing to register as a sex offender when he moved to California last year. 
He submitted documents to the court, begging the judge to modify the terms of his pretrial release conditions which included a curfew and his travel restricted to California. 
The couple who got married last year announced they were expecting their first child earlier this month, with a source sharing that Minaj was over the moon. They said:
"She wanted to become a mother for a long, long time, and now her dream is finally coming true! She feels so blessed to be pregnant and can't wait to meet her mini-me."
A month before announcing her pregnancy, Minaj had
revealed
that she would be planing to retire from music to start a family, with the news that she was expecting accompanied by a stunning photo of her cradling her stomach. 
Petty had asked the judge to change his conditions so that he could be by Minaj's side if she were to give birth after his curfew hours and it seems like his request has been granted. 
Petty also served a second prison sentence after he was convicted for first-degree manslaughter.
Last year, Minaj opened up about her marriage to Petty, revealing that the pair had first met when she was seventeen-years-old. 
Musician Derrick Milano, who has known them both, spoke about their relationship saying that Petty was wholly focused on Minaj. He said:
"He understands her as a person. I think that's what he connection really is with them - it's that he really knows her. It's a different type of connection."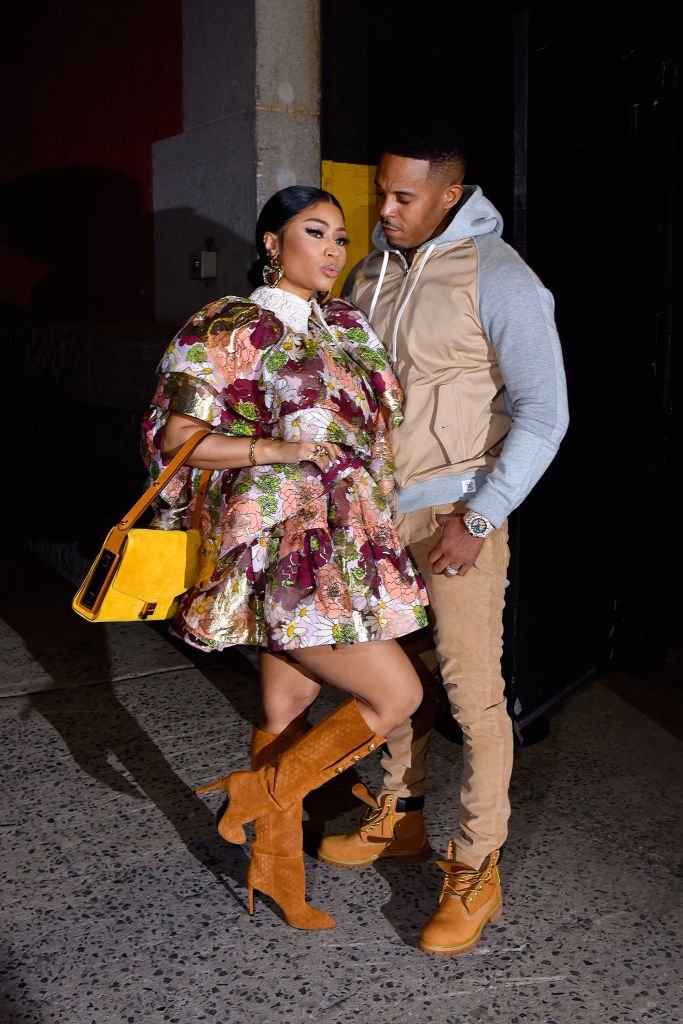 Petty also served a second prison sentence after he was convicted for a first-degree manslaughter charge during a shooting in 2002.
He was ordered to serve ten years. However, he concluded his sentence in 2013 and Minaj has praised her relationship with him, adding that he made a positive change in her life. 
Minaj has faced some criticism for her relationship with her husband due to his criminal past, as the star has always defended him. 
In addition to being allowed to witness the birth of his child, the judge also recently granted Petty permission to surf the internet.