Khloé Kardashian's Look-Alike Daughter Paints Her Face with Lipstick in a Funny Video –– See the Results Here
Khloé Kardashian's daughter, True got into her make-up and the results are hilarious. Check out the video now. 
When it comes to make-up, Khloé Kardashian is pretty much a pro. Now it seems that her daughter True may be trying it out herself, but with hilarious results. 
Khloé shared the adorable video of her daughter as she admired herself in the mirror, gripping a lipstick tube in her hand. 
Every once in a while, you see True reapplying another coat of lipstick before turning to her mother to reveal half her face painted red. 
The mother of one has been sharing more photos and videos of her daughter as she spends time with her during the coronavirus pandemic. She said:
"Now I feel like I've kinda found my rhythm - this is my new normal - and i am really appreciating the reset button and all the time I do get to spend with [True]."
.@khloekardashian says she appreciates the "reset button" offered in quarantine and her daughter, True, has given her a "different drive in life."

"I try to find the positive in anything… with all the negative, there's also a lot of positive as well." https://t.co/cVclFZQmjA pic.twitter.com/LSiea12EkA

— The View (@TheView) July 15, 2020
She added that becoming a mother had made her softer as it taught her to put someone else before her own needs, adding that she had more empathy for her own mom. 
The reality star described it as a "different kind of love" and shared that while she loves all her nieces and nephews, it was different from her own child. 
Khloé's celebrity friends also commented on the adorable picture with Tamra Judge calling her "precious."
Khloé, who shares her daughter with ex Tristan Thompson recently shared an adorable photo of her daughter standing on a staircase in her swimsuit. 
The staircase is often used by people looking to work out. One fan suggested that Khloé use her daughter as part of her cardio, writing:
"I hope you did the stairs with True in your arms at least once #cutie."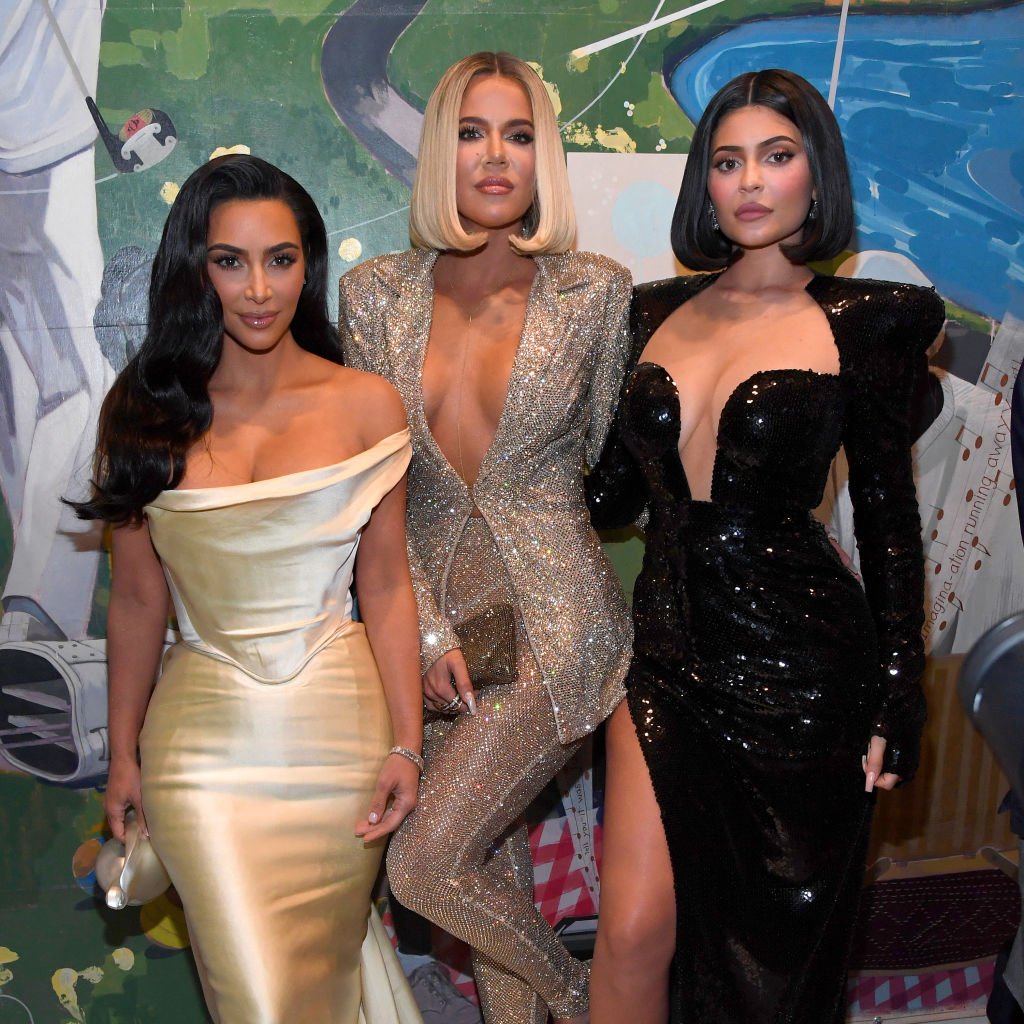 Khloé's celebrity friends also commented on the adorable picture with Tamra Judge calling her "precious," and Kyle Richards leaving heart emojis. 
In another photo shared earlier that day, True spent some quality time with her cousin Psalm, with his mother Kim revealing that they were best friends. 
True's father, Tristan, loved the picture of the toddlers spending time together and commented on the post with two heart emojis.
Since quarantining with his ex and their daughter, the NBA player has become more active on Khloé's social media, often commenting on posts featuring his daughter or ex-girlfriend.