Meet NBA Star Patrick Patterson's Beautiful Wife — Interesting Facts about Sarah Nasser
American basketball star Patrick Patterson, who plays for the Los Angeles Clippers, is married to the beautiful Sarah Nasser, a Canadian model, businesswoman, and social media personality. 
Patrick Patterson married Sarah Nasser in 2019. Not so much attention came the way of the Canadian swimsuit model until her husband, while trying to defend her, made a seemingly disparaging remark about Black women. 
Since then, a lot of attention has been coming Nasser's way. For one, the model has a presence on Instagram where she has over 47,000 followers.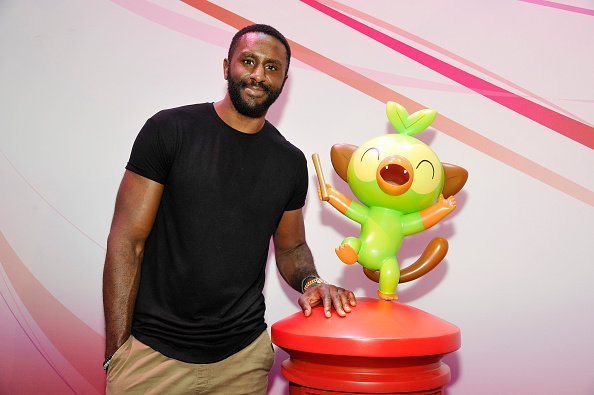 She usually posts pictures of herself and her husband, with her latest post featuring both of them on July 9, when she shared two photos of them having dinner. 
Four days ago, the beautiful model shared a picture of herself in a black romper that she matched with a canvas. She also carried a black waist bag and shielded her eyes from the sun in the cute picture that she captioned: "Home."
In another post from June 28, Nasser posed while sitting on a white sofa, wearing a brown two-piece swimsuit.
Nasser's marriage to Patterson was the best day of her life. She let her fans know when she shared a black and white picture from their wedding day and captioned it, "Reminiscing." 
The 28-year-old shared another photo of herself and Patterson outdoors last Christmas, captioning it, "No one else comes close to you.."
Patterson apologized, saying his words were only directed at the fan who spoke about his wife.
The loving couple got married at the historic Casa Loma Castle in Toronto, Canada. Patterson took to his Instagram page to post a beautiful photo of himself and Nasser sharing a kiss at their wedding reception. 
In the caption to the post, the 31-year-old basketball star expressed his luck at being married to the love of his life. He wrote: 
"Making your dream come true is my dream come true. I'm the luckiest person alive knowing that you're mine forever.."
In October last year, Patterson courted controversy when he posted an anniversary message in honor of his wife on social media.
One of the basketballer's followers who commented on the post suggested that Nasser only married him because of his fame. 
While many saw the fan's comment as being unreasonable given that Nasser co-owns the swimwear company, "Nude Swim," Patterson could not resist putting the fan in their place. 
The NBA star responded to the comment saying that a person's color did not matter and that all cultures should accept one another. However, in doing so, he seemed to make a derogatory remark about Blacks with his description. 
It led to many people calling out the basketballer for his choice of words. Patterson apologized, saying his words were only directed at the fan who spoke about his wife. He also accepted that he should never have used such words. 
In a chat with TMZ after the episode, Patterson said that he and Nasser had moved on from it and that nothing else mattered to them than the love that they share.