Check Out These Cool Shots of Allen Iverson's Mini-Me Daughter Dream in a Beige Outfit –– Do They Look Alike?
The famous Philadelphia 76ers player and Basketball Hall of Fame inductee's biggest achievement are his children, and now that most of them are grown, he is enjoying his youngest princess as much as he can.
45-year-old former NBA star Allen Iverson is the father of five children, the youngest of which is his 11-year-old daughter Dream Iverson who is growing up to be an adorable teenager, and his father is very proud of the young girl she is turning to be.
On August 2, 2020, Allen took to his Instagram account to post an image that comprised three pictures of Dream posing and making faces to the camera as she wore a beige sweatshirt and sweatpants ensemble.
Dream's sweatshirt in the series had a simplified image of her father printed on it. In the same image, Allen was wearing a black headband with words that read, "The Answer."  He couldn't resist bringing attention to his daughter's resemblance to him, calling her his "mini me" in the caption.
LOVE AND MARRIAGE
Dream is the youngest of five children born from Allen's marriage to ex-wife Tawanna Iverson, with whom he was married for more than 20 years. While the two divorced for the second time in 2013, they seem to have reconnected since.
The couple were friends since their high school years and in 2001, when Allen was conquering the NBA in his early twenties, the two got married and welcomed two children that same year.
But as promising and successful as Allen's sports career was at the time, the marriage was far from being a fairy tale, and trouble at home escalated to the point that Tawanna first filed for divorce in 2009.
Allen's financial problems reportedly took a toll in the family and because of his alleged irresponsible way of spending money, Tawanna claimed to have had to sell her jewelry to pay for their children's tuition.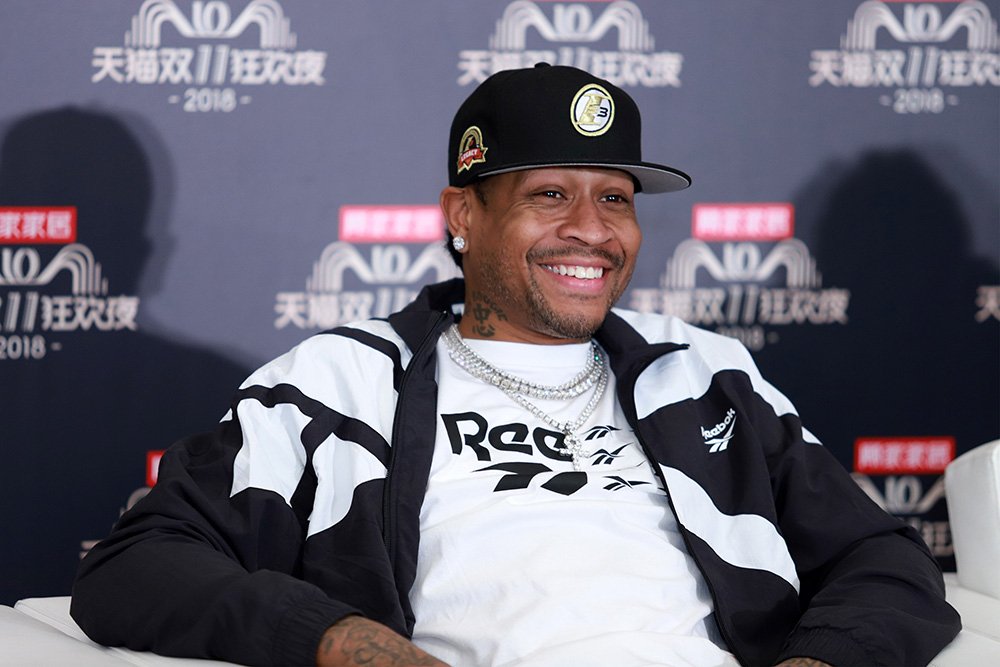 In the middle of the process of their second divorce, Allen and Tawanna made a truce, and while they haven't confirmed to be back together, there are many signs of the two having rekindled their relationship.
IN GOOD TERMS 
Back in 2016, when Allen was inducted to the Basketball Hall of Fame, Tawanna was there with their five children to accompany the player in such an important milestone and he paid tribute to Tawanna, calling her his "real love."
Having arrived with Tawanna at the Naismith Memorial Basketball Hall of Fame in Springfield, Massachusetts, Allen said during his speech that he felt very strongly for her and hoped to have decades ahead beside her.
More recently, on February 14, 2019, Allen took to his Instagram feed to share a throwback picture of him and Tawanna back in their high school years, wishing her a "Happy 26th Valentine's Day!"