Clare Crawley Replaced by Tayshia Adams on 'The Bachelorette' –– What We Know So Far
Drama is the talk of "The Bachelorette" town as season 16 will see Clare Crawley being replaced with the former "Bachelor in Paradise" star Tayshia Adams. 
Season 16 of "The Bachelorette" ironically concluded before it officially began, as multiple sources confirmed to PEOPLE that Clare Crawley withdrew from the show having found love.
NOT QUITE AS PLANNED
When the novel coronavirus pandemic put a halt to the show's production in March, one of Crawley's suiters on the show found a way to contact her nonetheless. Then, one thing led to another, as the source elaborated:
"By the time filming officially began, they were basically already in love. No one else stood a chance."
The new development voided Crawley's reason for being on the show, and even though she tried to give the show a fair shake, "she just wasn't feeling it."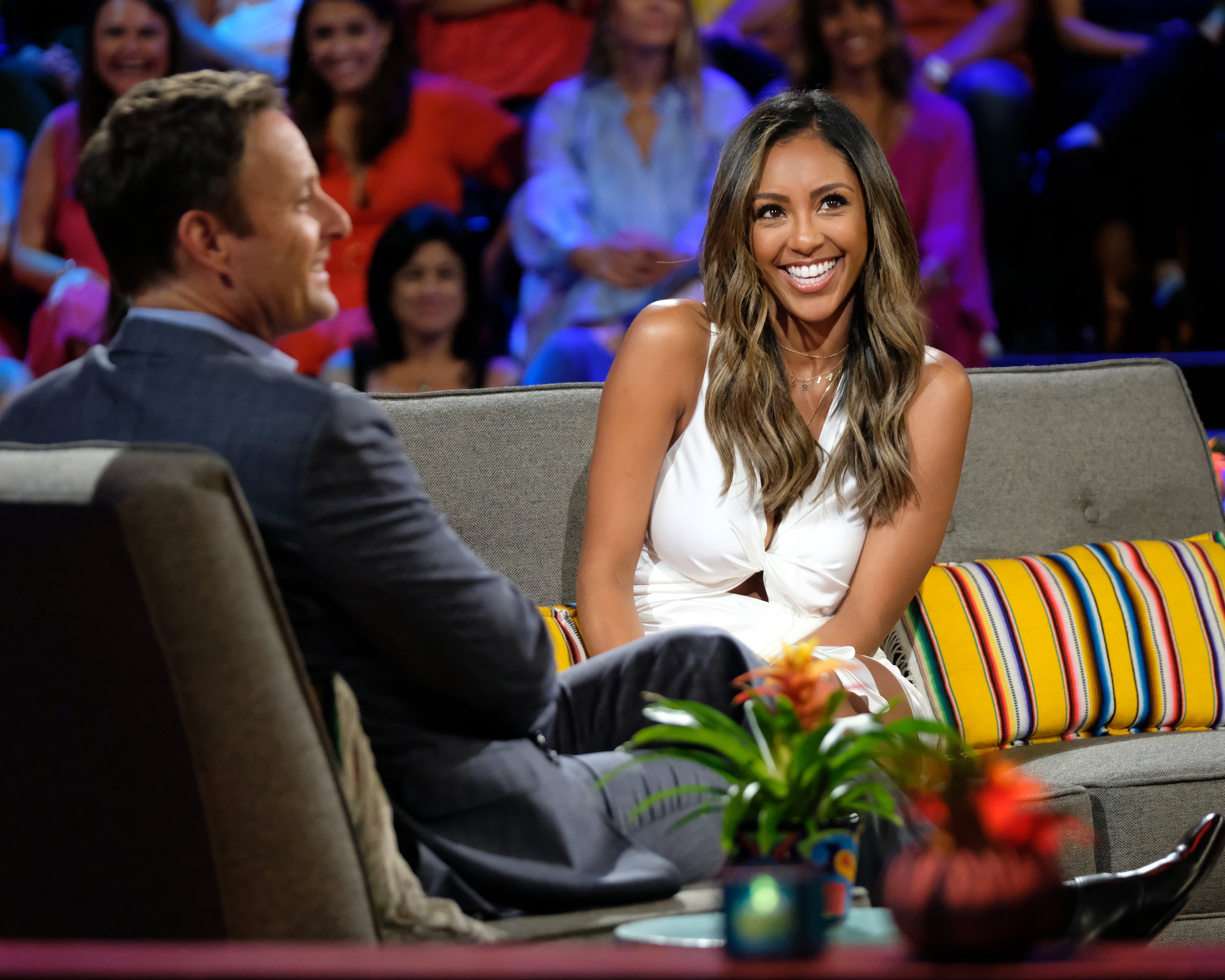 HER SUCCESSOR IS A FAN FAVORITE
Tayshia Adams is no stranger to reality shows, as she also appeared on season 23 of "The Bachelor," and she gamely agreed to step into Crawley's place. 
It is still unknown whether adjustments would be made to the current lineup of suitors, but according to the insiders, "the most dramatic season ever" has a few more surprises in store, and one teased:
"There's more to the story than just [Clare] falling for someone and not wanting to see what else could happen with other men."
TWO BACHELORETTES?
According to reports from E! News, "The Bachelorette" will feature both Crawley and Adams in the upcoming season - a first for the show.
However, fans of the show will have to wait and see how things pan out for Adams, who previously dated two "The Bachelor" hunks. 
THE LONG SEARCH FOR LOVE
Last year, Adams almost became engaged to Colton Underwood, but things didn't work out, the same way it didn't work out between her and John Paul Jones from the sixth season of "Bachelor in Paradise." 
Before her renewed attempts to find love, Adams divorced from her first boyfriend, Josh Bourelle. The couple spent just over a year of their six years together married before their relationship unraveled. 
A BACHELORETTE SUCCESS STORY
However, some of the bonds formed on the show became long-lasting, like Trista Sutter found out after appearing on the very first season of "The Bachelorette" back in 2003.
Seventeen years later and still happily married and in love, Ryan and Trista Sutter reflected on that first season and how their journey together began.