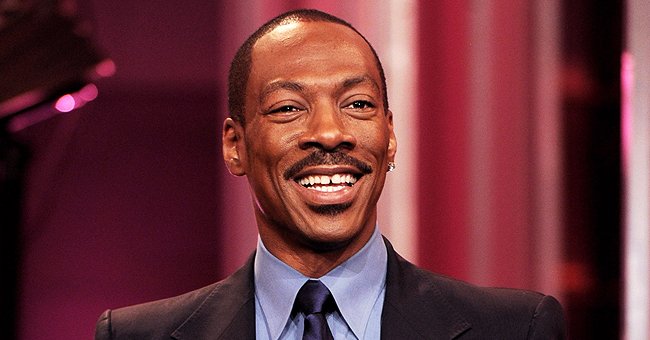 Getty Images
Check Out Eddie Murphy's Granddaughter Evie Wearing Pigtails for the First Time in Adorable New Pics
Well-known comedian and actor Eddie Murphy is a celebrity with a pretty huge family. However, while his kids usually hog all the headlines, his granddaughter is also flaunting what she's got.
Yesterday, Nicole Murphy, Eddie Murphy's first wife, shared a picture on her Instagram Stories. The picture showed Evie, their granddaughter, resting on her father's lap as she looked away from the camera.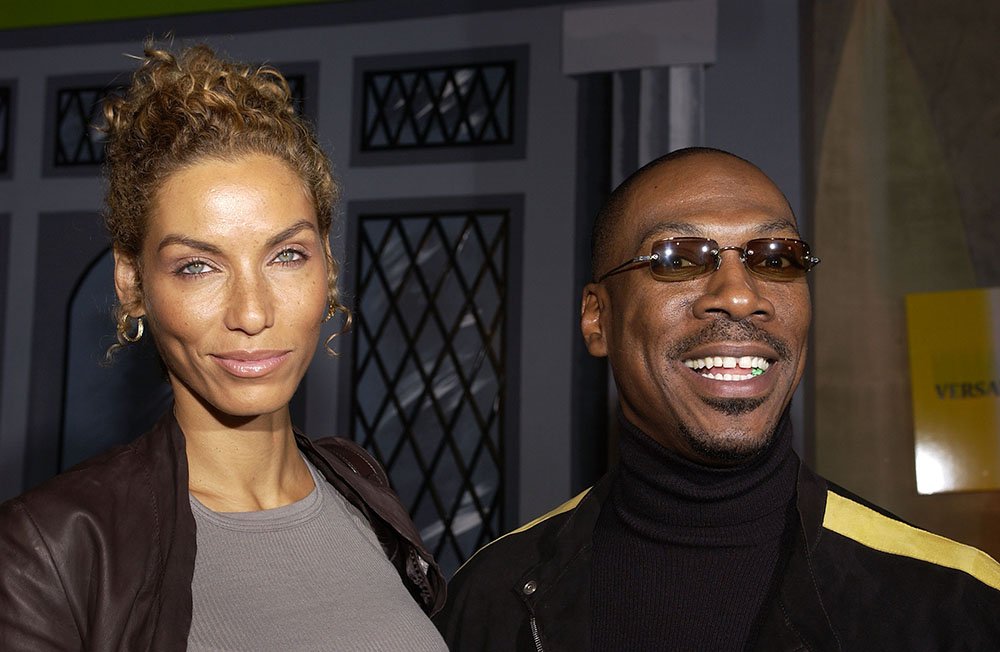 Eddie Murphy and wife Nicole Mitchell during DreamWorks' celebration of the DVD release of "Shrek 2" at Spago in Beverly Hills, California. I Photo: Getty Images.
Little Evie stunned in a pineapple print gown. She had no makeup on but she still managed to look lovely. A picture from her mother, Carly Olivia Fink showed an even clearer view of the little girl's face.
It's unclear whether Evie is a lookalike of her mom or dad. However, both parents do look pretty good so she's got a healthy mix of genes. Captioning her picture, Olivia explained that Evie had just marked a significant beauty milestone. She said,
"Baby girl's first pigtails today."
As stated earlier, the family of Eddie Murphy is as diverse as one could imagine. The actor has ten children from five women.
The actor's big family has been the subject of some satire in the past. He has admitted that several people tend to be amazed at how many kids he has.
Of all his relationships, he has only ever been married once.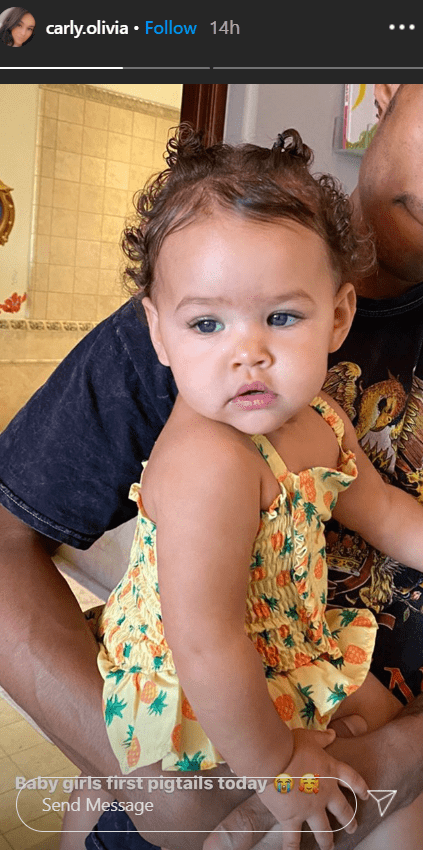 Photo of Eddie Murphy's granddaughter, Evie on Carly Olivia's Instagram Story | Photo: Instagram / carly.olivia
Understandably, people might feel strange hearing that Murphy has ten kids. The fact that it's from five women makes it even more unusual.
Still, there are several other reasons why Murphy's family is unique. For one, it's worth noting that of all his relationships, he has only ever been married once.
The woman who is still holding on to the name Murphy is Nicole — Evie's grandmother. Nicole married Murphy between 1993 and 2006 and the couple has five children —Zola, Miles, Bella, Shayne, and Bria. Zola works as a model.
Murphy's first known relationship was with Paulette McNeely. She is the mother of the actor's oldest son, Eric. Little is known about her except that she was connected with Murphy as far back as 1989.
Murphy also had a relationship with singer Mel B. They have one child together — a beautiful girl named Angel.
The actor's next relationship was with Tamar Hood Johnson. The couple shares one son named Christian. The young Murphy now works as an actor.
Currently, Murphy is engaged to Australian model Paige Butcher. They have two children — Izzy and Max.
Please fill in your e-mail so we can share with you our top stories!