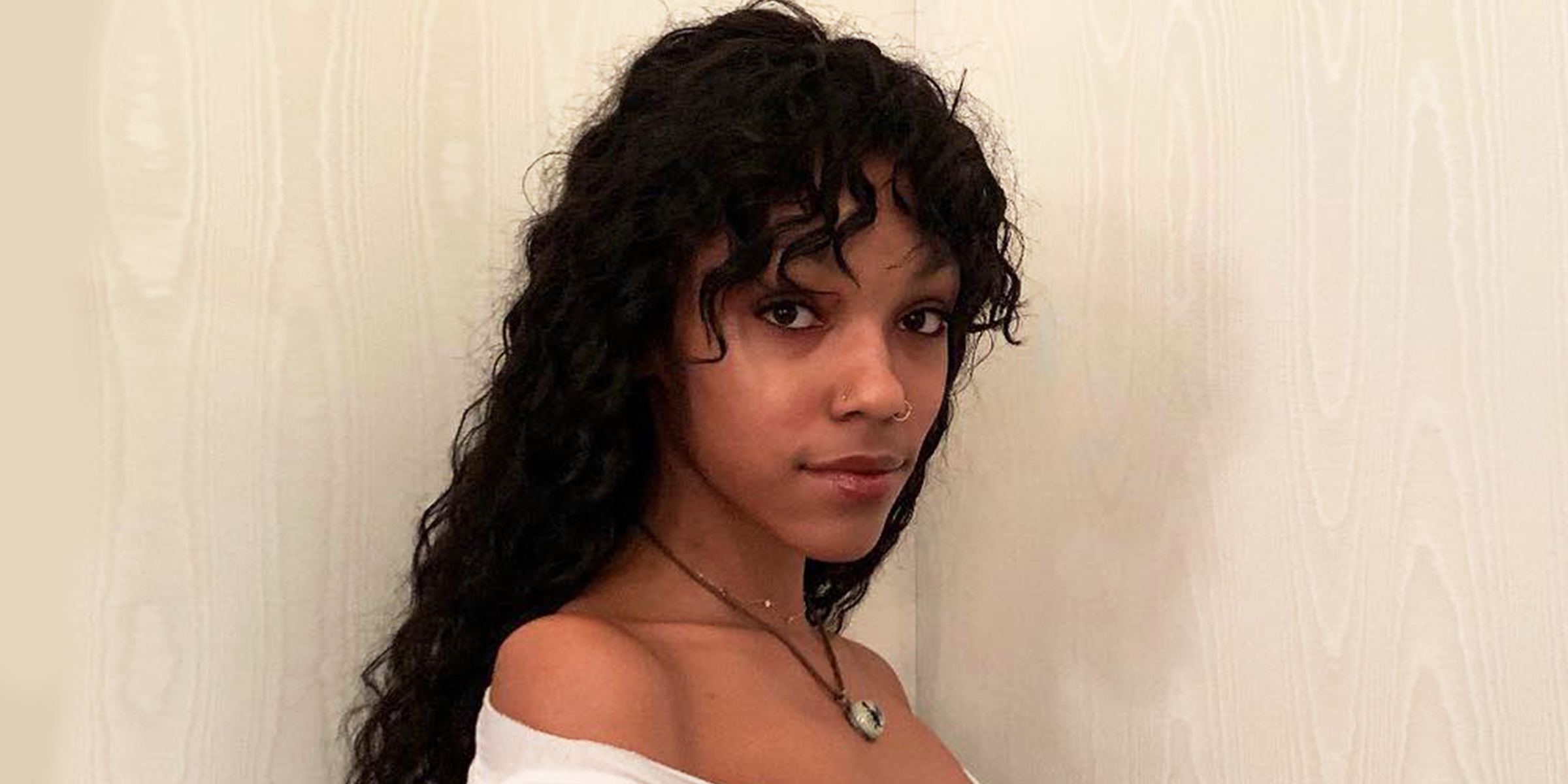 Zola Ivy Murphy | Source: Instagram.com/zola.ivy
Zola Ivy Murphy Is Eddie Murphy's Daughter Who Tried Modeling
Zola Ivy Murphy, Eddie Murphy's daughter, is unique for many reasons. She is one of the Murphy children born in a marriage and the one who is the reflection of Eddie Murphy's only wife.
Zola Ivy Murphy has a life where the people around her continually support her. She comes from a considerably large family, having nine siblings; four biological and five half-siblings.
Like the rest of Eddie Murphy's children, she lived a privileged life with no sense of entitlement. The young lady is slowly but steadily trying to build a career for herself and create a brand distinct from her parents.
Zola Ivy Murphy Is Sixth Child in the Murphy Family
Zola is the sixth child of Eddie and the fourth with his only wife, Nicole Murphy. She is also one of the children born within a marriage, as she came into the world in 1999, six years after her parents said their "I dos" in 1993.
The young lady grew up to be stunning, and her Instagram shows that she is the replica of her mom. Interestingly, mother and daughter do not only share a physical resemblance, but they both also share a love for fashion. Like the mom of five, the teenager once pursued a career as a model.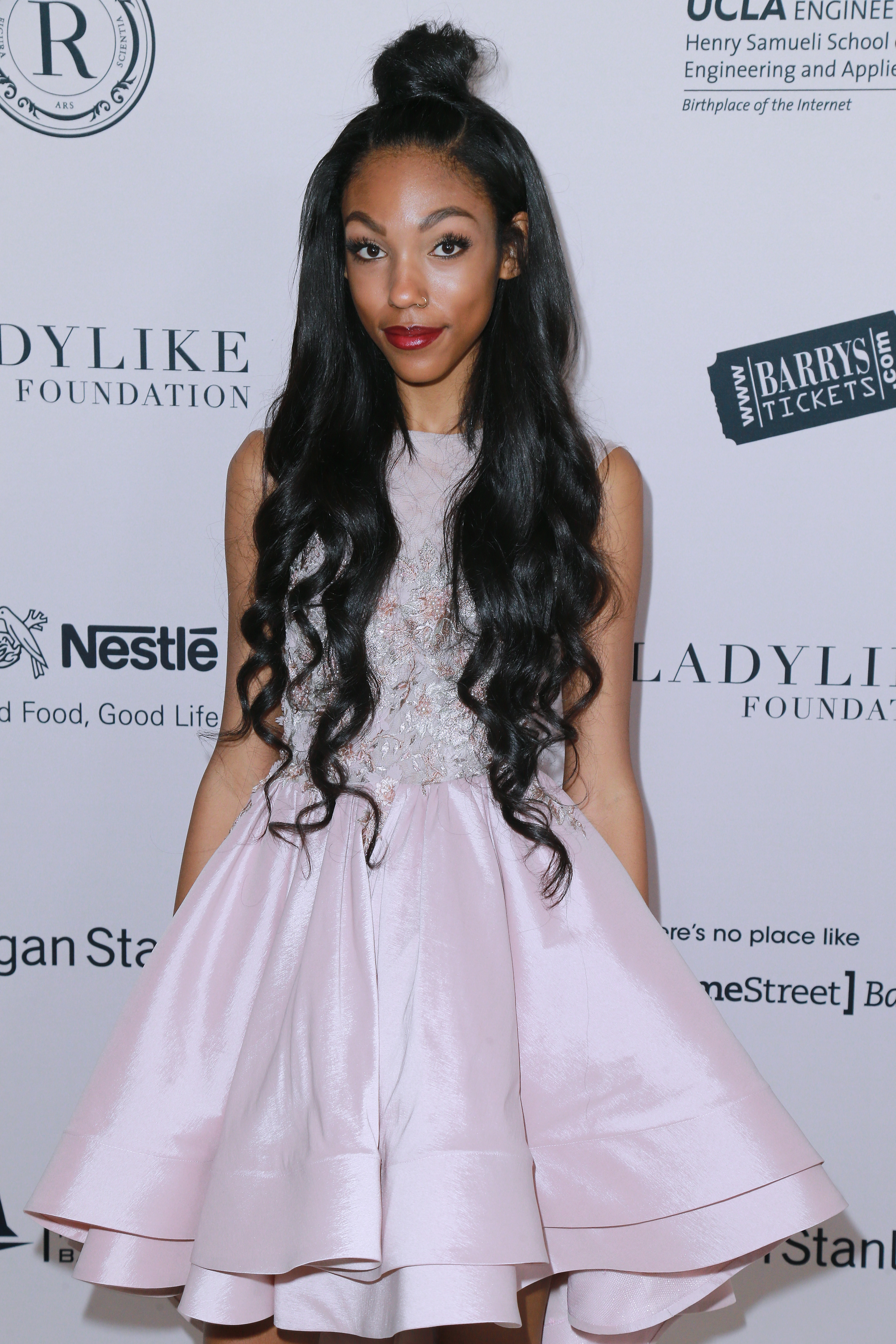 Zola Ivy Murphy at the Ladylike Foundation's 9th Annual Women Of Excellence Awards Gala on June 3, 2017, in Beverly Hills | Source: Getty Images
Zola Tried Modeling Once
The young lady worked with Coachella Fashion Line in March 2019 and described herself as artistic in an interview. Zola, who was also trying to figure out if modeling was what she wanted to do with the rest of her life, expressed gratitude for being able to have a career while she discovered herself.
When it comes to fashion, Eddie Murphy's daughter loves things simple but uses jewelry as a means to express herself. The then-teenager who appeared in VH1's "Hollywood Exes" alongside her mother also loved expressing herself through writing and was interested in criminology.
Zola, who was 18 at the time of the interview, said she was at an age where she believed she knew everything but also acknowledged not knowing it all. However, she loved the complexity of life and looked forward to accepting it with a blank slate and the acceptance that she did not know as much as her elders.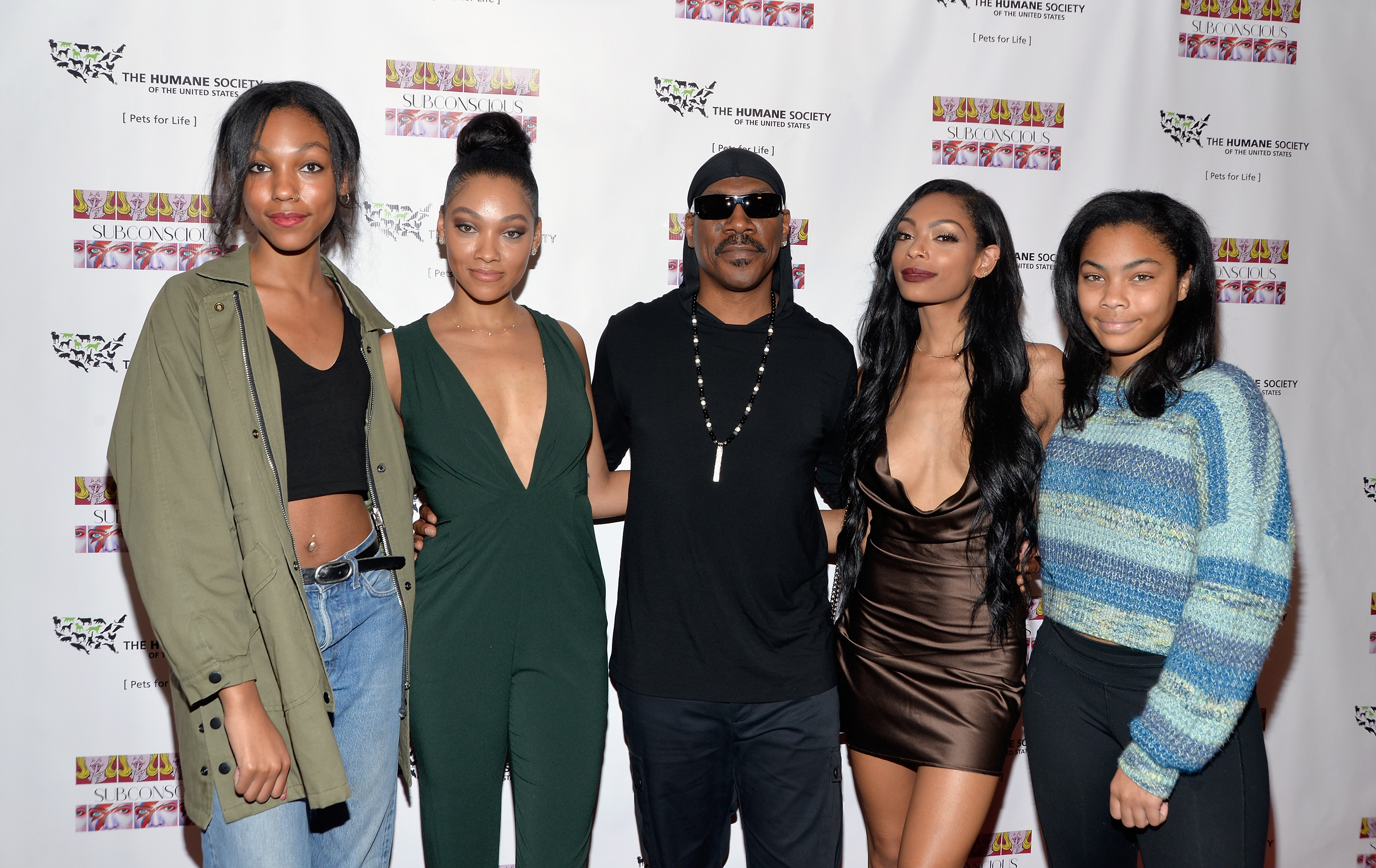 Zola Murphy, Bria Murphy, Eddie Murphy, Shayne Murphy, and Bella Murphy at the debut gallery opening of Bria Murphy's "Subconscious" on November 20, 2016, in Los Angeles | Source: Getty Images
Zola Ivy Has a Creative Way to Make Photos
Without a doubt, Zola has a unique eye for capturing creative and captivating images. She plays with angles and perspective and is unafraid to take risks and try new things to capture the perfect shot.
In one image captured, she wore a witch's hat that matched her plaid jacket as she posed in front of a shelf of books. In another photo, she was ready to take a stab at the candles as she looked forward to Valentine's Day.
Zola Has a Huge Family with Siblings
Zola's siblings are from five different women, including Nicole. The young model's eldest siblings are Eric and Bria. The latter is her biological sister, and the former is her father's child with his then-girlfriend, Paulette McNeely, the woman who has never gotten photographed.
Interestingly, her father's oldest children were born months apart in 1989. Months later, he welcomed his second son, and his third child, Christian, with Tamara Hood. Next, the actor welcomed another son, Miles Murphy, with Nicole, the only woman to hold the title of Eddie Murphy's wife.
After the former couple's wedding, they had their daughter Shayne, followed by Zola, and their last was Bella. Following her parents' divorce, her father welcomed Angel Iris Murphy Brown with Spice Girl, Mel B, in 2007. Afterward, the dad-of-ten welcomed Izzy Oona and Max Charles with his fiancé, Paige Butcher.
Zola and her siblings get along quite well despite having separate mothers. Her family is a tight-knit group, and the actor wouldn't change the number of children he has for anything in the world.
Zola's Parents Divorced
Zola's parents met in 1988 at the NAACP Image Awards and remained friends after their divorce. The young lady has a lot of positive influences in her life, and the future holds a lot of promises and opportunities for her to be all she can be.
Her father once opened up about having so many children during an "Ellen DeGeneres Show" appearance, saying having a large family makes him very happy. He added that women find him attractive for it, while men think he's a little crazy.
Zola's father has also done well for himself as an actor and a comedian. His 2019 movie with Netflix, "Dolemite is My Name," did very well. It earned several nominations and won several awards, including Best Costume Design and Best Comedy at the Critics' Choice Movie Awards.
On the other hand, her mother is a successful actress, former model, and businesswoman. She worked with brands like Chanel, Valentino, and Ungaro during her modeling days. She owns a Los Angeles-based jewelry line, FLP, an acronym for friendship, love, and peace.
Please fill in your e-mail so we can share with you our top stories!