Looking into the Clark Sisters' Marriage History –– To Whom Were They Married?
The Clark Sisters are renowned gospel singers that have shared their talent for several decades. Get to know a few details about their private lives through the husbands behind the legendary singers.
With a career that spans several decades, the Clark Sisters are considered royalty of gospel music. Lifetime recently released a biopic about the famous family.
The movie is titled "The Clark Sisters: First Ladies of Gospel." It looks at all the highs and lows of their careers and personal lives. Through it all, they had the support of their family. Get to know their husbands.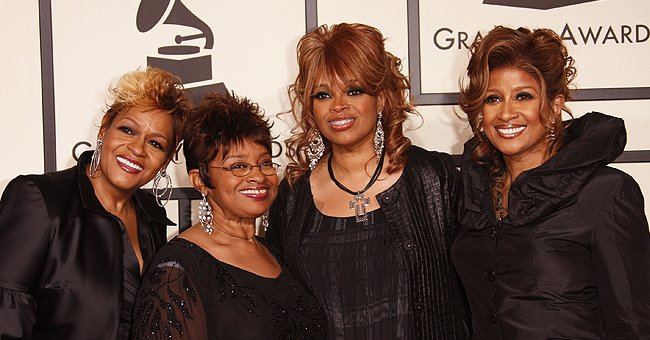 Deacon Glynn Chisholm
Jacky Clark Chisholm, the eldest of the Clark sisters married Glynn Chisholm on May 5, 1973. He served as the Deacon at the Greater Emmanuel Institutional Church of God in Christ in Detroit, Michigan. For 40 years, he worked as the senior designer for WKBD-TV CW 50 and WWJ-TV CBS 62.
He also wrote and published two books. They were titled, "Why Did God Make Us Creatures of the Flesh?" and "The Revival." Deacon passed away on Thanksgiving Day in 2019 at 70-years-old. Jacky and their three children survive him.
Johnny Terrell
Twinkie Clark appears to be the most private of her sisters when it comes to her personal life. It is believed that she was married to a man named Johnny Terrell.
She has a son with him named John Terrell. After briefly going by the name Twinkie Clark Terrell and changing her surname back to Clark, it is believed that she was married to Johnny and divorced him.
This was so awesome! Me and my sisters were on @TheRealDaytime yesterday. Thank you ladies for having us, we really enjoyed every moment. Much ❤️from the sisters. pic.twitter.com/jvP9u4fLdb

— Dorinda Clark Cole (@DorindaTheRose) December 14, 2019
Gregory Cole
On December 2 in 1978, Dorinda Clark Cole married Gregory Cole. The couple is dedicated to the church and Dorinda's husband holds the title of being a church elder. She often refers to him as "Elder Greg."
His father was a musician named Cleveland Cole who died in 2015. Dorinda and Gregory have two children and two grandchildren together. 
Bishop J. Drew Sheard
The youngest in the Clark family, Karen Clark Sheard, married Bishop J. Drew Sheard. Like her sisters, she also married a pastor. He leads at Detroit's Greater Emmanuel Institutional Church of God in Christ.
In December 2018, Bishop Sheard was honored by Detroit for his work in the community. He has a street named after him called Bishop J. Drew Sheard Blvd.
Karen and Bishop Sheard have two children together - Kierra "Kiki" Sheard and John Drew Sheard Jr. They also have two grandchildren.