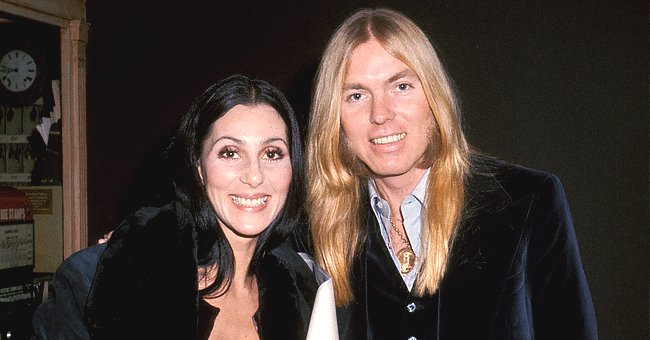 Getty Images
Inside Cher's Rocky Marriage to Gregg Allman — from First Date to Divorce Filing after 9 Days
Let's take a look at Cher's rocky marriage to Gregg Allman, who passed away in 2017. The glamorous pop star once said that the rock musician made her happy.
Cher first met Allman in January 1975. The award-winning performer was in the midst of a messy divorce and custody battle with first husband, Sonny Bono.
Meanwhile, Allman was battling an inexorably toxic drug habit. He was also involved with a continuous DEA investigation.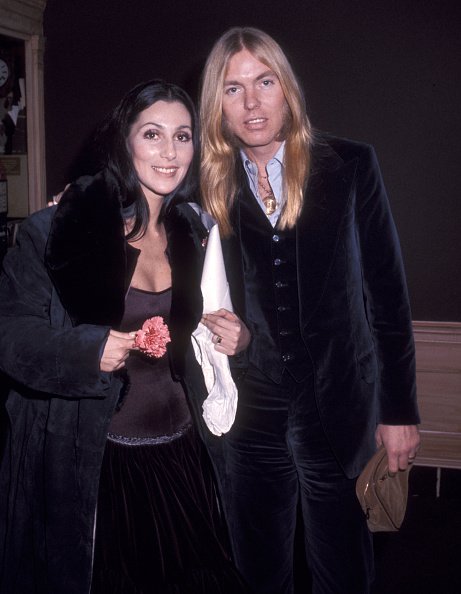 Cher and Gregg Allman leave the Georgetown Inn in Washington, DC on January 21, 1977 | Photo: Getty Images
However, Cher and Allman were smitten from the moment they first laid eyes on each other. That happened backstage at one of his solo shows in Los Angeles.
In his memoir, "My Cross to Bear," Allman shared that he will always remember the smell of the pop star. He wrote:
"She smelled like I would imagine a mermaid would smell—I've never smelled it since."
Cher and Gregg Allman in California, Los Angeles in 1978. | Photo: Getty Images
Allman revealed in his memoir that Cher was at the concert on a date with record executive David Geffen. The Southern rocker admitted to being "so rude" when he approached them.
According to Allman, he did not even say "hello," and that is on the grounds that he was extremely blinded by Cher. Nevertheless, the "Dark Lady" singer gave him her number. The following day, Allman called Cher.
Just three days after settling her separation from Bono, Cher tied the knot with Allman.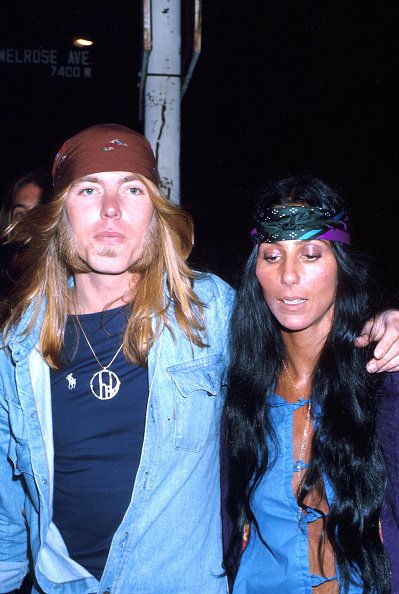 Cher and Gregg Allman at an event in March 1979. | Photo: Getty Images
In his memoir, it was mentioned that they had one of the most noticeably awful first dates ever. However, when they went to a disco club for their second date, it went smoother.
Allman wrote that Cher took him out to her rose garden when they returned to her place and "made some serious love."
Just three days after settling her separation from Bono, Cher tied the knot with Allman on June 30, 1975. They exchanged their wedding vows in Las Vegas.
Cher then filed for divorce nine days later as a result of his heroin and alcohol issues. However, the couple reconciled within a month, and they welcomed son Elijah Blue in July 1976. In 1977, Cher filed for legal separation, and by January 1979, they were officially divorced.
Allman blamed Cher's "constant paranoia" of him returning to liquor as to why their relationship did not work. After the divorce, the pop star wrote a song for Allman entitled "My Song (Too Far Gone)."
Regardless of the drama, Cher said in an interview that the acclaimed rock star made her happy. She described him as the "kindest, most gentle, loving husband and father."
Allman died in May 2017 at 69 years old. In 1999, he had been diagnosed with Hepatitis C and had gotten a liver transplant in 2010. At the point when she found out about her ex-husband's death, Cher posted her condolences to social media.
Please fill in your e-mail so we can share with you our top stories!